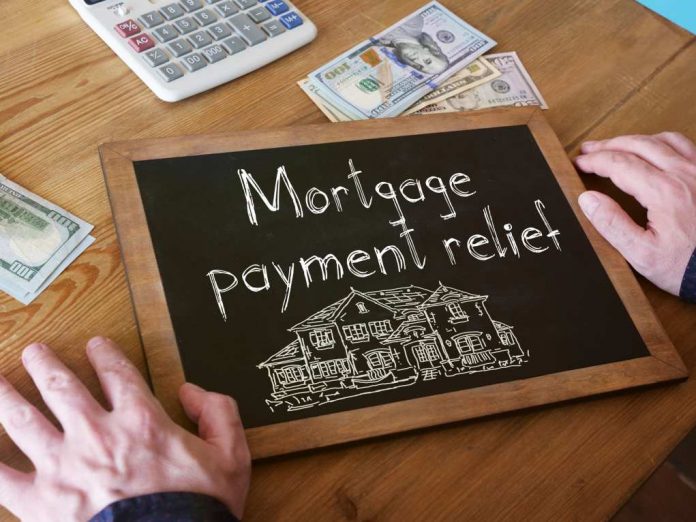 Many homeowners have heard about mortgage relief options recently. However, what does that actually mean? How can you benefit as a homeowner from these mortgage relief programs? Luckily, there are options that can provide you the relief you need, especially during financial hardship. You have a variety of options to choose from.
2022 Mortgage Relief Opportunities
One of the most popular relief opportunities is a mortgage refinance relief program. This relief option will replace your existing loan with a new one that has a better interest rate and a more manageable monthly payment because it has new terms.
Unfortunately, when most homeowners think of a government mortgage relief assistance option, they think of the Home Affordable Refinance Program (HARP). While this was once a popular option, it is now a thing of the past because it ended in 2018. Even though this relief program ended, many homeowners still need help with their mortgages. In response to those that needed aid, Fannie Mae and Freddie Mac created opportunities to help homeowners get the assistance they need.
Fannie Mae's High-LTV Refinance Option (HIRO)
Are you in need of a hero? Well then you should consider Fannie Mae's mortgage relief option, a HIRO. Homeowners that do not have equity and are "underwater" on their loan (which means they owe more than what the home is worth) can consider this assistance option. The reason that this can help homeowners is because of the fact that this loan requires no maximum loan-to-value (LTV) ratio. Qualifications for this relief loan option include:
Only homeowners whose original conventional mortgage was owned by Fannie Mae can qualify.
LTV ratio must be at or over 97.01% for a single-family home.
The original loan of the borrower must have originated on or after October 1, 2017.
History of stable on-time mortgage payments.
No late payments in the last 6 months.
No more than 1 late payment in the last year.
Have a "net tangible benefit"
If you are interested in this loan option, keep it in mind because currently this opportunity is paused.
Freddie Mac's Enhanced Relief Refinance (FMERR)
This is the Freddie Mac version of Fannie Mae's high-LTV option. Qualifications for this loan include:
Only homeowners whose original conventional  mortgage was owned by Freddie Mac can qualify.
LTV ratio must be at or over 97.01% for a single-family home.
The single-family home must be the borrower's primary residence.
Borrower has had the loan for a minimum of 15 months.
No late mortgage payments in the last 6 months.
No more than 1 late payment in the last year.
One of the biggest benefits of this loan is the fact that it can be used for both existing fixed-rate and adjustable-rate mortgages and it is not limited to single-family homes or primary residences, either. Homeowners that have a 2-,3-,or 4-unit home can still qualify as well as those with investment properties and secondary residences. They still need to meet other qualification requirements but are not limited to a single-family primary residence. This opportunity is currently paused.
Mortgage Relief Opportunities for Government-Backed Mortgages
While the options listed above are a great option for homeowners that have conventional mortgages, what about those that have a federally-backed mortgage? Many homeowners have government-backed FHA, VA, or USDA loans.
Those that have these types of loans can choose a streamline refinance as a form of specialized mortgage relief. Some benefits of this mortgage relief option include:
Can be used even if the borrower's home is underwater
Can be used if the borrower doesn't have a lot of equity
Less paperwork is required
Borrowers don't need to re-verify their income
Borrowers don't need to re-verify their employment
No home appraisal is needed
Competitive interest rates
FHA Streamline Refinance
The Federal Housing Administration (FHA) is a part of the Department of Housing and Urban Development (HUD) which is a great source of housing relief assistance options for those in need. Homeowners can qualify for this refi option if they have made at least 3 consecutive on-time payments on their existing FHA mortgage, even if they are in already forbearance!
VA Streamline Refinance (IRRRL)
The Department of Veterans Affairs (VA) aims to help veterans who have served their country. That is why they offer an extremely lenient and flexible mortgage relief assistance program to qualifying veteran homeowners or eligible spouses. Even those that are currently delinquent on their loan may be able to refinance their home.
USDA Streamline Refinance
The United States Department of Agriculture, USDA can help homeowners living in rural areas with a USDA loan refinance for better loan terms. Since this refinance relief option is a type of streamline refinance, there are more flexible eligibility terms for borrowers.
Understanding How Mortgage Relief Refi Programs Work
The biggest benefit of a mortgage refinance is the fact that the homeowner can essentially change their mortgage to be better suited for the goals that they have whether they want to have a better monthly payment, improve their overall financial situation, etc. Homeowners that get assistance from a mortgage relief refi program can benefit from:
Lower interest rates
A more affordable monthly mortgage payment
No appraisal fees
Lenient eligibility requirements
Why Does Congress Provide the Opportunity for Mortgage Stimulus?
A lot of people can find themselves in bad situations. When they are at a point where they need help, there needs to be someone that can assist. That is why the government wants to provide mortgage assistance program opportunities. Their goal is to help homeowners avoid foreclosure. Not only does foreclosure have an impact on the borrower, but it has an impact on others as well. Mortgage lenders and investors lose money, and that can have an impact on the economy. In fact, bad mortgages are what contributed to the housing market crash of 2008.
Commonly Asked Questions About Mortgage Relief Programs
Homeowners that choose mortgage refinance relief may be able to save thousands over the course of their loan. That may seem too good to be true, which is why there are common questions that homeowners have when it comes to mortgage relief programs.
Is This Actually a Mortgage Refinance Relief Program?
Yes! HIRO and FMERR are a mortgage relief option for homeowners with a conventional mortgage that do not have adequate home equity. In fact, those that are even underwater on their mortgage and owe more than what the home is worth can consider this relief program. Keep in mind these programs are paused but can be great to circle back to.
Individuals that have a federally-backed FHA, VA, or USDA mortgage can use a streamline refinance program that has more lenient eligibility requirements which is one of the biggest benefits of the program.
What Actually is the Congress Mortgage Stimulus Program?
There was a federal stimulus package that was passed in 2009 which included the Home Affordable Refinance Program (HARP) and the Home Affordable Modification Program (HAMP). These were a great option for homeowners but they both expired and no longer provide assistance to Americans.
Are These Relief Refinance Programs Legit?
Absolutely! All of the refinance relief options listed above are legitimate opportunities for homeowners to consider. Make sure that your lender is legit because even though the loan programs are real, shiesty lenders may try to offer them when they can't. Make sure to trust your lender when looking to refinance your mortgage!