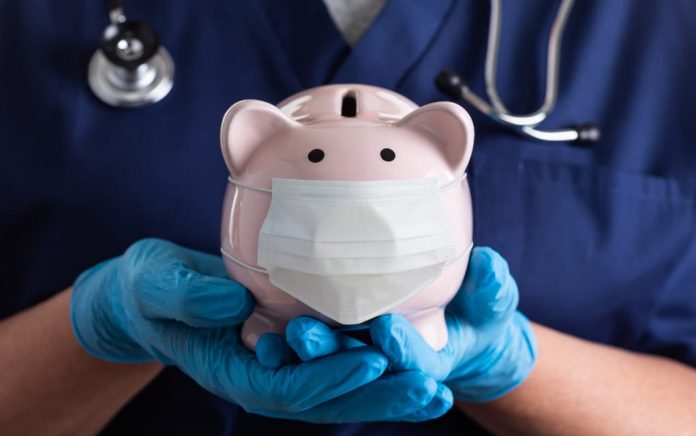 (DailyProsper.com) – The pandemic is stressful enough – add on concerns about finances and nearly everyone is feeling a little haggard these days. We all need to watch our dollars closely and try our best to save and conserve where we can.
But that isn't always easy, especially in a world where the price of essentials seems to be skyrocketing and work is in short supply. So, what can you do to protect your pocketbook and preserve your financial stability?
Vee from the Broken Wallet has the scoop.
Vee's a financial expert with a lot of knowledge in this area, so this isn't her first time helping others through a crisis. But to be honest, her advice is really common sense (if only that wasn't in short supply these days). Here are our favorite tips.
Don't Take on New Expenses
Money may be a little tight, but the last thing you want to do is take on additional expenses like loans and credit cards. Vee states that, while there are many excellent deals with auto and home loans right now, you shouldn't add more to your plate. The goal is to save and build on that, not rack up more debt.
Stack Your Emergency Fund
Sometimes, being prepared is half the battle. Whether you have an emergency fund or not, now is a good time to build one. This may take a little out of your wallet and cash on hand at the moment, but stashing it away is perfect for times when unforeseen emergencies arise.
Start a Side Hustle
Protecting your wallet means building up your wealth. If you currently have some free time, it's the perfect opportunity to start a side hustle. Land a micro gig, start a blog or do some tutoring. Whatever your skill set is, there's likely a side hustle that's the perfect fit – and you can even probably work around lockdown needs.
Protecting your funds is important now more than ever. Avoid big spending and save when you can. Your wallet will thank you later, and if the crisis gets worse, you'll be ready to take on the challenge head-on.
~Here's to Your Success!
Copyright 2020, DailyProsper.com