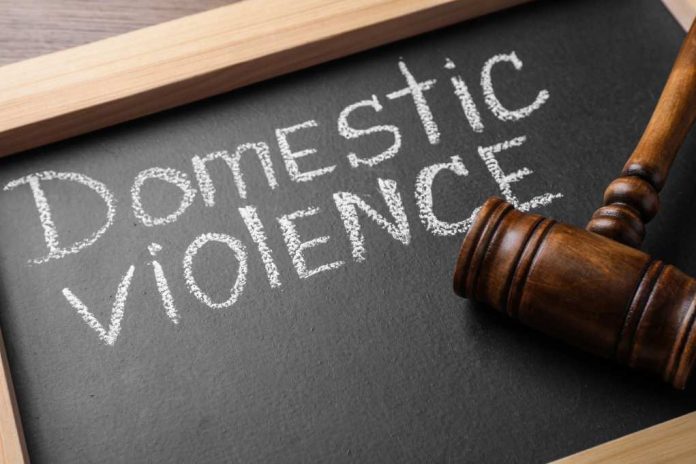 When people think of domestic violence they usually only think of physical assault. However, domestic violence goes deeper than that and can impact a victim in many aspects of their life, including emotional well-being, finances, and more. In fact, the financial component of domestic abuse actually plays a greater part than people realize. Also referred to as economic abuse or economic control, up to 99% of domestic violence victims experience economic abuse during an abusive relationship. Oftentimes, finances are cited as being one of the biggest obstacles to leaving these kinds of relationships.
Because of this, many victims don't even report abuse. When their abuser is taken out of the picture, many victims find themselves with no financial support. This leaves people between a rock and a hard place. Luckily, there are ways to financially prepare yourself if you plan on leaving an abusive relationship.
What is Considered Domestic Violence?
Many people aren't aware they are in an abusive relationship due to the fact that there are so many common misconceptions about what counts as abuse. Many victims believe that if their partner doesn't physically assault them then they are not experiencing abuse. However, that's not the case. You should ask yourself questions about your partner like:
Do they try to keep you away from friends or family?
Are you put down constantly, embarrassed, or shamed by the comments they say?
Do they control who you see?
Does your partner control where you go and/or what you do?
Are you prevented from making your own decisions as an individual?
Are you not allowed to attend a school or get a job?
Do they harass you at work?
Do they restrict or control your ability to access money?
Looking at Financial Abuse
Let's take a deeper look at what it means to deal with financial abuse. There are some signs that you can look out for that indicate if your abuser is looking to control your finances:
Your partner refuses your ability to work
They sabotage your work or hinder your ability to find other employment opportunities through means like stalking and harassment
Your partner refuses your ability to advance yourself
They control where, when, and how much money you spend
You are not a part of the financial decisions they make
You don't have access to any finances
Your partner only gives you money in allowances
Your partner steals your identity, property, or inheritance
They create a lot of debt for an account you are apart of
Your partner hides assets
Your partner negatively impacts your credit score
There are plenty of other examples of what counts as financial abuse, but this is just to list a few. Without a good financial situation, abuse victims can find themselves stuck in abusive situations because they are unable to use the tools they need. For example, a victim will become homeless if their abuser restricts their ability to access money and owns the house they live in. Victims can't stay on the property since it belongs to the abuser and they can't leave because they may not have anywhere to stay and can't afford to get a place.
You may see that your partner is more abusive than you had originally thought. If you are thinking about leaving, you will benefit from getting together a plan to handle what this may entail. Every situation is unique, especially when it comes to how much control your partner has in the relationship and over different aspects of your life. It can feel hopeless, but luckily, that's not the case!
How to Deal with Financial Abuse
The first and most important thing you can do is get in touch with a certified domestic violence advocate. They will help you get everything you need when planning to leave. However, many victims still struggle to get in touch with people other than their abuser. There are additional tips that you can follow that can help you like:
Only use cash. Debit and credit cards are easier to control and track.
Find a secure place to keep your personal information like financial records, important documents, etc.
Give copies of your personal information to a trusted family member or friend that are not easily accessible.
Get supplies in a safe spot like a copy of your car keys, a copy of your house keys, extra money, and emergency phone numbers.
Planning to Leave
The decision to leave an abusive relationship isn't as easy as it may seem. When victims of domestic abuse try to leave, there is a 75% increase in violence within two years after separation. Abusive relationships have a dynamic of power and control. When a victim leaves, the abuser no longer has that power.
Your first step (besides getting in touch with a domestic abuse counselor) is to find out how much you need to live on your own. You will then need to cover your tracks by making sure your location isn't traceable by your abuser. This means erasing search history, changing passwords, creating separate accounts, etc.
Your next focus needs to be on creating a stable financial foundation for yourself. This includes getting money, getting necessary supplies, improving your credit, and more. This will be an important stepping stone in leaving an abusive relationship.
Options for Financial Help 
If you are looking to get out of an abusive relationship, you may find yourself needing support from financial assistance options. Not only do you need to support yourself, but you may need to support your child(ren), too. That can make a hard situation even harder to deal with. Necessities like housing, food, and more can feel impossible to get. That is why there are financial assistance options that can help:
Temporary Assistance for Needy Families (TANF)
Supplemental Nutrition Assistance Program (SNAP)
The Special Supplemental Nutrition Program for Women, Infants, and Children (WIC)
These are federal programs that can help with a variety of issues from temporary housing, cash assistance, food, and more.
Temporary Assistance for Needy Families (TANF)
This program gives states and territories funding to operate programs that can help eligible low-income families with children. Their goal is to support families reach economic self-sufficiency, which can be especially helpful to individuals leaving abusive relationships with children. Benefits that states can provide include cash assistance, job training, and more. Eligibility varies by state, so you will need to check with your locality on whether you are able to receive assistance.
Supplemental Nutrition Assistance Program (SNAP)
Everyone needs food. This costly monthly expense can be a lot for a person to deal with. The government provides funds to eligible recipients. These qualified recipients will receive the funds through an Electronic Benefit Transfer (EBT) card that can be used at locations that accept this as a form of payment.
Special Supplemental Nutrition Program for Women, Infants, and Children (WIC)
This program gives federal grants to states with the purpose of helping eligible individuals access supplemental foods, healthcare referrals, and nutrition education. Low-income women who are pregnant, breastfeeding, or have kids up to five years old may be eligible to receive assistance from this program.
What About Crime Victim Compensation?
Another option for financial assistance that people may benefit from is crime victim compensation. However, this isn't a traditional assistance program. Instead, there are compensation opportunities throughout America that receive funding from individuals who committed the crimes. However, the government still helps out and provides roughly 35% of the funding. Those that have suffered from financial stress, emotional trauma, violence, and abuse may be able to benefit. The number of benefits you may be able to receive can be more than $25,000, depending on the state you reside in. Each state is different and has its own guidelines but there are the same general criteria.
Overall
Abusive relationships are complex, difficult, and dangerous. When a victim finally has the strength or ability to leave, it may not be easy. However, properly planning your exit can make it easier. Your best bet is to get in touch with a certified domestic abuse counselor that can help you plan these steps along the way. However, if you are unable to get in touch with those people then you will need to take the steps on your own, like putting money away for yourself, improving your credit, etc. Having a stronger financial foundation will make it easier once you are on your own. There are other programs that may be able to benefit your situation like TANF, SNAP, and WIC. Other options like crime victim compensation may be worth considering, too, since you may be able to receive over $25,000 in benefits depending on your locality. There is help out there for you!