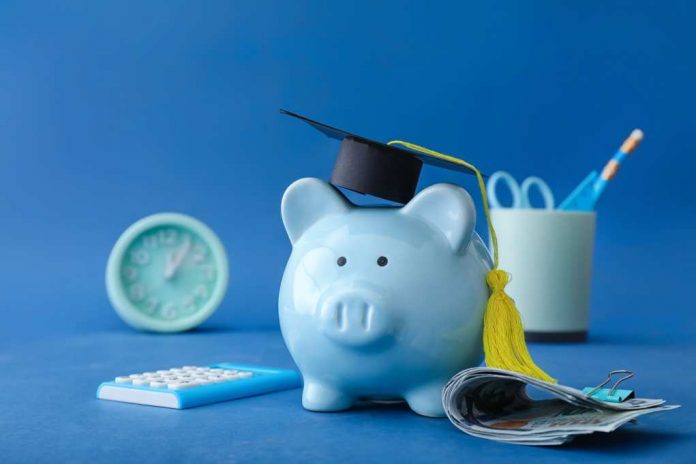 It was that moment when you thought you got everything ready. Your SAT scores were perfect, your school grades were great, and your teachers were showering you with recommendation letters. Your acceptance letter arrives in the mail and you're jumping with joy. All of a sudden, you hit a brick wall. How are you going to pay your college tuition without getting into serious debt?
It is a serious challenge! Though student loans can sometimes be an appealing option, there are many other things that you can do to complete your tuition payments without using financial aid. Student loan debt has become as widespread as the COVID-19 pandemic itself. This is why you need to stay clear of it. Graduating debt-free may seem impossible. But if you have a realistic and effective strategy, then college graduation will be a true day of celebration. Every good financial plan starts with a solid budget plan and a bunch of other steps that we're about to show you now.
Start Looking for Scholarships & Grants
Scholarships and student grants are the best way to pay your college tuition without tying yourself down to demanding student loans. Didn't do so well in school? The good news is there are many types of scholarships out there, not just academic. You can get a sports scholarship if you played on the basketball or football team. If you do adequate research, you'll find scholarships to help people excel in different fields and situations, such as scholarships for those from minority groups or those who have creative talents in the arts.
Pay It Out of Your Pocket
Another option that you may have to explore is paying your tuition from the hard-earned money that you make from working full-time during the summer. During the academic year, you can also work part-time so that you'll have the money to cover other expenses, such as books and other materials you'll need for class. If you live in the dorms, you can try to find cheaper off-campus housing. The options are flexible. Review your budget plan and see where you can cut back on your expenses.
Some Companies Offer Tuition Reimbursement 
Be selective about where you want to work as a college student. Many companies will offer you tuition reimbursement. You'll find that some companies will be generous enough to give you the reimbursement upfront, while some will only give it to you after you are done with each semester.
As company policies do vary, it's important that you do research about all your potential employers. In the end, these companies are not charities! Some of them will require that you work for them for a specific period of time before you are entitled to get reimbursements and some of them require that you work for them after graduation. So start doing your research!
Be a Part-Time Student 
Studying part-time would also be a viable option to make college more affordable. Though it may take longer to graduate, you won't have to cut down on your expenses too much. Doing this would be particularly good for people who chose to pursue their college education a little later after graduating high school.
Take More Courses Per Semester 
You can save by taking on a heavier course load every semester because it will help you graduate earlier. It's also encouraged that you take summer courses to help finish up your coursework sooner. Just adding a little speed to your academic life can get you out of college debt-free and into a job sooner than you think.