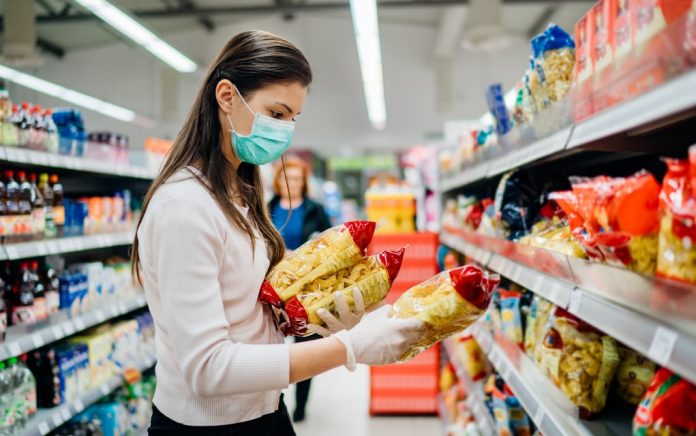 (DailyProsper.com) – Managing finances can be stressful — and for millions of people, money has become even more unpredictable thanks to COVID-19. Statistics from 2019 indicate that as many as 3 in 10 individuals don't have any emergency savings. And even though a larger number of people do have at least some extra savings available, business closings across the board  left a huge percentage of families with almost no income.
If you want to ride out this crisis, you'll probably need to adjust your strategies and change the way you think about budgeting as a whole. Get started with these tips.
Know Your Expenses
First thing first: Use your free time to write out a list of expenses and how much they normally cost. This will provide an idea of how much you spend every month and help you determine where to cut costs.
If money becomes scarce, you can focus on the items you need. For instance, essentials like food, medication and utility bills may take priority right now while additional shopping expenses go on the backburner. If absolutely necessary, you can even put off some tax and loan payments for a while.
Keep All Your Funds in One Place
It's much easier to keep track of the money you have coming in if you can keep it all in one convenient place. Whether it's money from a job, a stimulus check, unemployment or some other form of financial income/aid, it can help to monitor exactly how much you make.
While your income may be sporadic or irregular now, keeping a close watch on the funds you bring in each month can help you figure out how to prioritize.
Save Whatever You Can
Finding ways to save may do wonders for your budget in the long run. One of the most important things to remember is that money isn't the only unpredictable variable during COVID-19. This crisis is affecting the economy as a whole and threatening global public health.
An emergency could arise at any time, which is why it makes sense to be as prepared as possible. If you're able to put away even a little money here and there, it can make a difference. If you can't save, you can still do your best to prioritize and pay for what you absolutely need to ride out the storm.
Be Flexible
Above all, it's important to remember that in unprecedented times, anything can happen. Trying to stick with a single plan or strategy may end up causing you more harm than good.
That's why flexibility is one of the greatest skills you can have during a pandemic. It will help you keep an open mind and prepare for unexpected events, should they occur. You might even benefit from having a backup strategy or two in case you come up against any roadblocks.
Money may be tight for you right now, but you can use some of these tips to help pay for what you need. The COVID-19 crisis has made the future look more uncertain than ever, but there is a light at the end of the tunnel. We just have to hang on long enough to get there.
~Here's to Your Success!
Copyright 2020, DailyProsper.com