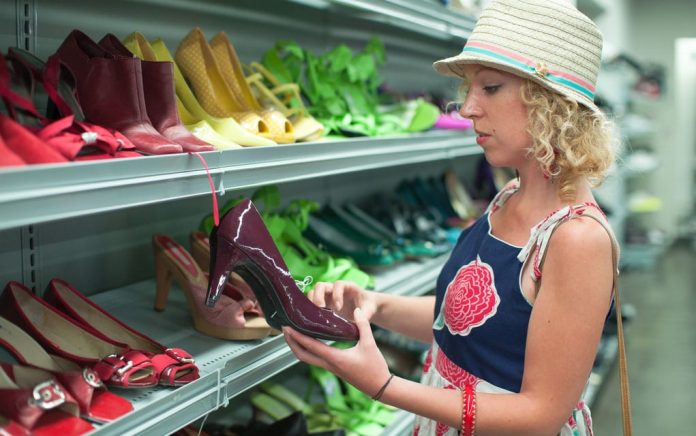 (DailyProsper.com) – If you love a good thrift haul and brag about all the finds you score when you venture to places like Goodwill or Savers, you'll love this. It turns out thrift shopping doesn't have to be a drain on your bank account — you can make up to $60/hr doing it if you how to play the game right. Resale duo extraordinaire Ralli Roots explains their step-by-step method for making it work in this video.
Here are some tips to help you earn big:
Check clothes for distress and cleanliness. When scouring the thrift stores, it's important to find name-brand or vintage clothing items that buyers are searching for. Don't forget to check for wear, stains, overall condition and cleanliness.
Avoid knock-offs. Even if you're getting a cute Coach or Michael Kors purse for cheap, if it's a knock-off, it won't resell for decent money. Know how to spot fakes, says Forbes, so you can average the maximum amount per hour and rake in some good money.
How much can you make on thrift store finds is really up to you and how much time you put into it. The key is to buy quality items for the lowest price and then turn them over for a fast profit. Before you know it, you could be making a lucrative income just buying and selling your own second-hand treasures.
~Here's to Your Success!
Copyright 2020, DailyProsper.com