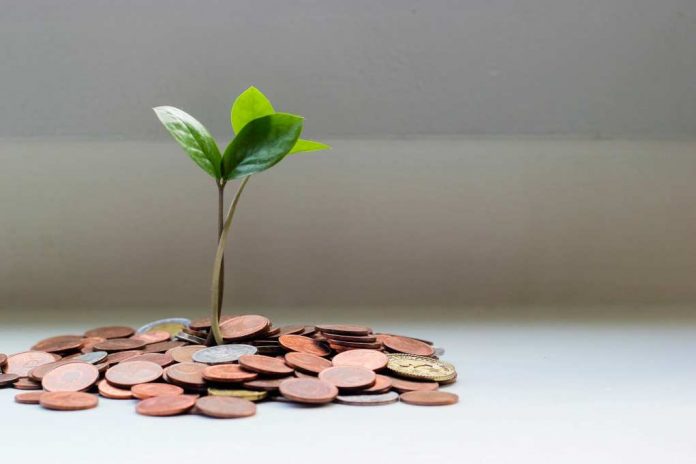 Times are tough. It can be difficult making sure ends meet. Sometimes your primary source of income may not be enough to live life with. That is when a secondary form of income may be an option for you. And today, we're going to teach you how to make extra money on the weekends.
Since a typical workweek is Monday through Friday from 9 A.M. to 5 P.M., you should have free time around that time slot. You could easily make extra money on the weekends. In fact, there are numerous ways to make extra money on the weekend. From side jobs to starting your own business, we're going to help you gain some extra cash to offset debt, build up a nest egg, or simply have some extra spending money for fun. Let's not waste any time – here is how to make some extra money on the weekends!
How to Make Extra Money on The Weekends
You must evaluate your current situation in order to find which way would be best for you to make money on the weekend. Do you think your body could handle manual labor on the weekends? Can your eyes handle the strain of a screen? Do you have a reliable source for the internet? All of these questions and more should be considered when figuring out what weekend jobs would be best.
How To Make Some Extra Money On The Weekends By Cleaning Houses
So this may sound crazy, but it's a little more in-depth than you may think. Cleaning houses is a great option for some extra income. Before you can start professionally cleaning houses, you will want to check out the quality of your work. You can clean your home and practice your skills! It could even benefit you to take a before and after of a messy room in your home. You can use these images to show clients how talented you really are.
You will want to figure out your rate before you get into the field. A quick online search should show you what other cleaners are charging in your area. You can then base your prices off of your quality, while still taking the competition into consideration. It is important to keep location in mind as well. What are the types of homes you will be cleaning? High income compared to low-income areas will have different dynamics.
The next step is to get your supplies. You may have supplies that you prefer when cleaning a home. You may have preferred brands, or you may want to shop by affordability. Regardless, you should try to have a good amount of supplies before you start. Some supplies that you may want to consider include:
A Broom

Gloves

Sponges

Scrubbers

Safety Goggles (This is for You!)

A Mop

A Bucket

Carpet Cleanser

Bathroom Cleaners

Window Cleaners

Electronic Cleaners

Wood Cleaners

Trash Bags

Cleansing Wipes

Hand Sanitizer

Face Masks (For Fumes and Illness Protection)
Some tips to save money on products are to buy in bulk and dilute some products. This will allow you to enhance the longevity of the product while still saving money on the total amount that you will use.
Now that you practiced, took your photos, figured out your rate, and bought your products, you can enter the work field!
Word-to-mouth advertising is still a great way to spread the word about your business. Hanging up flyers, or even creating business cards can put your business in the spotlight. You could even contact friends and family and ask if they need any help cleaning their home. Before you know it, you will have business booming!
While you may not be able to live lavishly with this side gig cash, the extra cash would be nice.
Do a One-Time Gig or Event
This is one of the few ways to make extra money on the weekends that you will actually find yourself looking forward to.
Do you have any specialized talents? Maybe you can sing? Perhaps you are an excellent cook? You can put these talents to good use! Whatever your talent is will determine the way you make extra cash. If you are a cook then you could cater for somebody's big event like a birthday party or wedding.
If you could sing then you could provide entertainment for a restaurant or anniversary party. The same goes for musicians, artists, and any other talent out there. Someone may want to hire you for that talent. These one-time gigs can be a great way to get some extra cash fast.
You can post your services online through Craigslist or Facebook. Facebook communities are a great way to check out what is available near you. You can also see what people are looking for in the area. Even if you aren't talented, you may be able to help someone with a requested task. For example, if someone needs help watering their plants for a week. You may not be a horticulture major, but you can follow their instructions to take care of the plants.
Make Extra Money On The Weekends By Starting Your Own Business
Want to learn how to make extra money on the weekends without having to constantly find the next odd job, or book a gig for yourself? Becoming your own boss and starting a business is not just one of the best ways to make extra money on the weekends – it will eventually become your sole source of income. Sounds too good to be true, but it's entirely possible.
Out of all of the lessons that COVID-19 had taught America, entrepreneurship was one of the more surprising ones. People finally had the time to work on a variety of projects while staying inside. Art was created, ideas were formed, and many people decided to try to take their work-life into their own hands. It can be a daunting idea to start a business, but it may not be as difficult as you think. There are ten steps you should take if you want to start your own business.
1- Get Your Idea in Order
You can not start a business without a business idea! What is your product or service? What do you provide? You will need to figure this out in order to begin the business creation process.
2- Begin Market Research
You will still want to research the market even if you have a great idea. This provides you insight into how successful your business could be. You also get insights into your possible clientele and competition in the area. You could have a competitive edge from the results of your research.
3- Create a Business Plan/Structure
You can create a business plan now that you have the knowledge from your market research. This is one of the most important aspects of your business. The plan you create will be the foundation of your new business. Your business plan should go over the structure, run, and profitability of your business. This will be a tool that you use when it comes to dealing with investors as well. Importantly, the structure of your business has an impact on your taxes, personal liability, and registration requirements. Make sure to choose wisely.
4- Make a Name for Your Business
You can begin creating your business image now that you have your business plan in place. You will want to make a name that perfectly encapsulates what your business is about. It is also important to make sure your business name is exclusive to your company. There are tools online that can check if the name you are interested in is available or not.
5- Get Funding for Your Business
Goals are clarified now that you have your business plan. You understand how much money you need in order to get your business running. Money must be secured whether it comes from yourself or another source. There are numerous ways that you can get money for your new business. You can talk to banks for loans, talk to investors, or even start a GoFundMe page.
6- Figure Out the Location of Your Business
This is a crucial decision that you make when it comes to handling your business. The location of your business can determine a variety of factors like your revenue stream, taxes, and legal requirements. You also want to make sure that your business is set up in the best location for the type of business you have. If you try to set up a winter coat store in a tropical area like Florida, then you may be in for some trouble.
7- Register Your Business
You are ready to officially get your business going. That is where the legal side of your business comes more into play. You want to protect your brand and register your business with local, state, and federal government agencies. It is better to be safe than sorry when making sure the legal aspects are taken care of.
8- Get Your Tax IDs
An employer identification number (EIN) is important for the start-up process of your business. This will be used to open new bank accounts and for your taxes. It acts like your business's social security number. You may also need a specified tax ID number depending on the state your business will reside in.
9- Submit Any License and Permit Applications
You will need your licenses and permits in order to make sure you are following the guidelines of running a business. The exact licensing that you need will be dependent on a variety of factors. The industry of your business, the location of your business, and more affect what you will need. However, these all should have been laid out in your business plan.
10- Business Bank Account
Last but not least, you should open a business bank account. Separating your finances between business and personal is crucial for tax time. This allows you to keep track of the money coming in and out of your business. These accounts are also easy to set up!
Starting a business can be difficult. It takes a lot of planning and preparation, especially if you want to do it the right way. If you are interested in starting a business but need some help, there are resources available. You can research business experts that may do free business plan consultations. You can talk to friends/family if any are experts in the financial field. It doesn't hurt to ask around.
Get a Part-Time Job To Make Extra Money On The Weekends
You came here wondering how to make some extra money on the weekends, and we've shared a few of our favorite ways. However, one way you probably already thought of – but ended up disregarding – is getting a second job on the weekends.
People can choose to work weekend jobs instead. This means that they have their primary, full-time job as well as a second part-time job. There are both advantages and disadvantages of this opportunity to make money on the weekend.
Advantages of Weekend Jobs
Improve Your Resume

: You can improve your resume in a multitude of ways when you get a second job. First and foremost, you get more job experience under your belt. Secondly, this shows employers your drive for success which can be a bonus. Finally, you can use your second job as an opportunity to check out other industry fields. If you normally work in retail, then you can try the restaurant industry for your second job. This can provide you some versatility on your resume as well as personal insight.

Additional Source of Income

: The biggest reason anyone should consider a second job is for the monetary benefits. This provides extra cash on the weekend. The amount you make varies based on what you end up doing.
There are some nice advantages to having a second job. However, there is no good without evil. There are also disadvantages that you should be aware of when you are considering weekend jobs to make money.
Disadvantages of Weekend Jobs
You Don't Have Enough Time for Yourself

: When you are working two jobs, that means you are working an increased number of hours a week. The chances that you work seven days a week are high. When you dedicate so much of your time to work, you do not have enough time for yourself. This can decrease your quality of life in more ways than you may realize.

High-Stress Levels

: There's no hiding from the fact. Stress has been

linked

to the six leading causes of death. You can't get away from stress completely. Life can be stressful. However, when you are working multiple jobs, you may feel more stressed. It is easy to become overwhelmed because there is so much on your plate. You should make sure you can handle stress if you want to consider an additional part-time job as an extra cash opportunity. And, realize that you'll have less time for fun activities while you earn extra money on Saturday and Sunday.

Increased Fatigue

: Not only do you have to worry about mental health, but physical health as well. The body can be pushed past its limits if you are continuously putting too much strain on it. Instead of feeling energized and refreshed after you wake up, you may feel overworked and still tired.
You must determine if a second job would be right for you. There are other aspects to consider like time management. When you have two work schedules, it is important that both jobs do not overlap. You should be transparent with your employer during the hiring process.
How Can I Make Extra Money on the Weekends online?
How can I make extra money on the weekends without leaving home? This is a question many ask – and these days, it's easier than ever. Remote work is a great way to make extra cash, and eventually, replace your full time income altogether. The fact of the matter is that the internet money doesn't just create extra spending money – it frees up more of your time since you don't have to commute, you're typically not on a clock, and you can set your own hours.
Sometimes, manual labor may not be the right path for you. That's okay! With ever-changing technology, there are more ways to make money on the weekends online than ever before. From becoming a virtual assistant to taking surveys, here are the best ways to make money online during your off-time:
Get Paid Extra Money by Taking Surveys Online
This is one of the fastest ways you can make money on the weekend. There are so many different opportunities when it comes to answering surveys online. Not only is this quick cash, but it is super easy too! Survey sites typically have a good user experience. All you have to do is find a platform for survey programs and sign up. Some of the more popular companies include SurveyJunkie, Swagbucks, and InboxDollars. There are plenty more platforms that you can use as well.
Once you sign up for the company you choose, you can begin filling out surveys! The beauty of surveys is the fact that you do not need to be skilled. All you need to do is have an opinion. Companies then use these platforms to provide incentives in order to get your opinion. This is a form of market research that companies may need to do. You may not make enough to get rich, but it is a nice source of extra money. Filling out surveys is simple and can be done from your phone anytime and anywhere. If you have free time, you can fill out a survey.
Watch Videos to Make Money Instead of Working at Weekend Jobs
It may sound too good to be true but it's not! You can actually make money from watching videos online. Not just any old videos, you could even be paid to watch Netflix shows! There are a variety of platforms available for this type of extra cash opportunity. However, one of your best bets would be Swagbucks.
What is the Best Weekend Job to Make Extra Cash?
The best weekend job solely depends on the individual. Ideally, you would find a job that you don't mind going to on your weekends. It would also be nice to have sufficient pay that helps your current financial situation.
There are online questionnaires that you can take that could help you decide what jobs may be a good fit for you. It could also help to contact your local employment agency for any suggestions.
Frequently Asked Questions About How To Make Some Extra Money On The Weekends
Even though it may seem simple, extra income opportunities can raise a lot of questions. While we've covered some of the best ways to make extra money on the weekends, you may still have questions about getting started. Read below to see if we answered your question already!
How Do You Find a Side Hustle to Make Money on the Weekend?
There are countless side hustles that you can pursue. It can be hard to figure out which would be right for you. It is easy to feel overwhelmed with all of the options available. That is why you need to ask yourself some questions. This can provide a better understanding of what types of side hustle would be best.
Some questions you should ask yourself include:
How passionate are you about your side hustle?

Is the side hustle worth the money you will make?

Can your side hustle fit into your schedule?

What skills do you have? Can you use them in your side hustle in any way?

What materials and funds would you need to start your side hustle?

Will your side hustle get in the way of any of your responsibilities?
Answering these questions can help you narrow down your options. It may also help you to make a list of advantages and disadvantages to your side hustle idea.
What is the Amount of Money I Could Make with a Side Gig?
Unfortunately, there is no definitive answer to this question. The amount of money you could make with a side gig varies. The amount of time, energy, and effort dedicated to an extra cash opportunity on the weekend will help you determine that amount.
How Will Weekend Jobs Pay Me?
Depending on the side gig you choose, you may be able to determine the way you get paid. You could even set the amount for how much you get paid. It depends on the hustle you decide to do. For example, if you work for a company or an organization, you will likely receive a direct deposit or paper check.
If you have the ability to choose the method of how you get paid then your options are endless. You can choose cash, credit, apps, and more. It is also important to make sure that you are keeping track of the funds from your side gig as well. This will help provide clarity as to how much you make a month.
Can I Achieve Good Time Management with Weekend Jobs?
In order to dedicate time to making money then you will definitely need to allocate time for it. Sometimes, you may want to start up a side hustle but don't feel like you have enough time. What you can do is a little time analysis. Keep track of how you spend your days for a week. This can provide you some surprising insights.
You may scroll on your phone for hours or watch tv. Instead of spending time just lounging, you could be working instead. When you analyze how you spend your time, you make it easy to identify which areas are wasted.
Even after time management, you could feel like you don't have enough time. There are ways you can try to fit a side hustle into your schedule. Some ways that you could make some time for a side gig include:
Waking Up Earlier

: While this may not be preferred, you can use more hours in the day. As they say, "the early bird gets the worm!"

Stay Up Later

: Just as you should wake up earlier, you should stay up later. You may be getting less sleep but you are able to accomplish more in a day.

Use Downtimes During the Day

: While you may not be able to get an entire part-time job to make more money, you can properly plan your time. When you have downtimes you can fill out surveys online. That means that even if you are relaxing on the couch, you could be making money.

Try Your Vacation Days

: If your primary job offers vacation days, then you can use them differently. You may have no need for a vacation. Instead, you can use those days to make money. For example, you could join a food delivery service for the time you have off. Even though you aren't working, you could be making a profit!
If I Start My Own Business as My Side Income, How Can I Spread the Word?
Creating a new business can be stressful. It can be especially hard when it comes to getting your business' name out there. There are some marketing methods you could follow that could help you spread the word of your business:
Start Personal

: Talk to your family and friends. Give them a rundown of your business. From there, they can tell their friends. Word-to-mouth will always be a great way to share your business with others.

Place Ads Throughout Your Area

: Ads can be your best friend. Go to hotspots in your local community like a cafe or library. Here you can post ads to bring attention to your new business.

Go to Networking Events

: There are specific events created to promote networking. The industry of your business likely has some sort of convention available for networking. A quick online search should yield some results.
Parting Thoughts On How To Make Some Extra Money On The Weekends
How can I make extra money on the weekends? We've provided you the answer to this question with quite a few ideas that you can get started on right now.
At this point, it's up to you to determine how you want to earn money – do you want to earn just a bit of extra income and only work part-time weekend jobs? Odd jobs are probably the best weekend jobs for you. Do you want to replace your full-time income altogether at some point, and earn money for yourself on your terms? If so, starting your own business is the best way to go about it – and you can set your own schedule, too!
The point is, there are so many side hustle ideas that will help you earn money on the weekends. It's just about determining which of the best weekend side jobs is for you. Pet sitting, online surveys or focus groups, cleaning up after weekend parties – there are a seemingly endless number of ways to make quick cash on the weekends while setting your own schedule. Don't wait for this weekend to get started – you can take your personal finance into your own hands by starting after work on the weeknights, too!