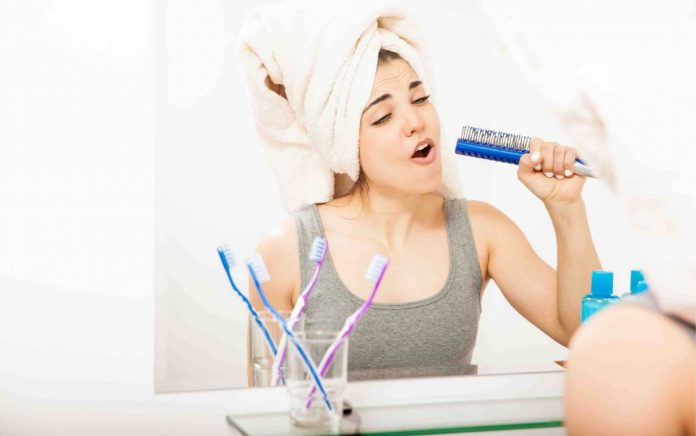 (DailyProsper.com) – Keeping germs away is more important now than ever before. The CDC recommends that you vigorously wash your hands for at least 20 seconds to really annihilate germs and prevent the spread of the virus.
Think you'll remember that? The reality is that so many of us simply don't think about it as we go about our day. But there's a new trend that can help you wash often and wash right for squeaky clean, safe cleansing every day:
Singing!
What is your go-to 20-second handwashing song? Share them with us so we can all have a variety of options to sing while we keep ourselves clean! pic.twitter.com/FJIp75e3rQ

— LaRoche McDonald (@LMBrokersSK) April 6, 2020
Following this tip is easy: pick a favorite song, set a timer and sing the lyrics until 20 seconds are up. Pick anything you want as long as you can engage in a thorough handwashing.
Why Is Hand Washing So Important?
Suds up and turn on the water every time you come in contact with potentially contaminated surfaces or your hands are dirty. Because the coronavirus can linger in the air and stick around on objects, it's especially important to wash your hands after going out around other people. This will prevent the spread of COVID-19 and keep you from getting it.
What's the Right Way to Wash Your Hands?
Start singing your 20-second spiel, then:
Turn the water on warm.
Lather up with a good soap.
Rub your hands together, getting soap between fingers and under nails.
Wash each finger individually.
Scrub your wrists, forearms and the backs of your hands.
Rinse and shut off water with a paper towel.
Dry hands thoroughly with a clean paper towel.
That's all there is to it.
Hand washing can be fun! Incorporate your favorite tune and sing for 20 seconds to get the job done. It's all about good health and jamming to your favorite tune at the same time. Spread the love – not the germs!
~Here's to Your Success!
Copyright 2020, DailyProsper.com