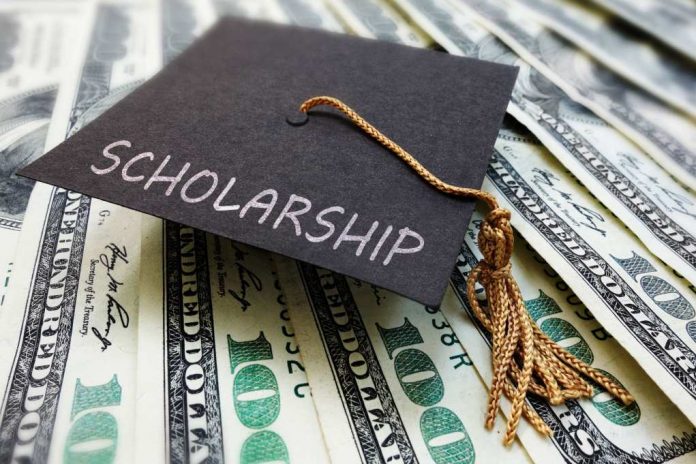 College scholarships are a form of financial aid that can help students handle the cost of their education. Not every scholarship is the same! Some may be rewarded as a one-time payment while others can be renewable throughout a semester or school year. Many students like to receive scholarships because they don't need to be repaid. There are plenty of scholarship opportunities, and they come from a variety of sources. Some places that offer scholarships can include organizations, clubs, charities, businesses, foundations, the government, and individuals. There are so many that you can consider, but we can help you start looking.
Understanding the Difference Between a Scholarship and a Fellowship
When researching scholarship opportunities, you may come across the term fellowship. What's the difference? The answer can be a bit cloudy, but should be something that you learn so that you can better review your options. Simply put, fellowship funding is generally provided for specialized doctoral research, and is normally merit-based. While scholarships are typically merit-based as well, they can also be need-based sometimes. This option gets directly applied to the cost of tuition and/or related expenses.
Popular Scholarships 
The key to a scholarship is finding one that applies to you. There are so many different opportunities available. In fact, it is reported that there are more than 1.7 million private scholarships and fellowships that are awarded. Even with all of those scholarships, there are still 100 million dollars worth of funds that weren't even applied for! It is important to note that the deadline for scholarships varies so you must confirm that you can still apply. Deadlines are key to properly receiving your assistance. You have plenty of options to consider. Some popular opportunities can include:
Achieve Today Scholarship
AFA Teens for Alzheimer's Awareness Scholarship
AFSA High School Essay Contest
Allwork Scholarship
Axon Optic's Scholarship
Ayn Rand Essay Contest
Barron Prize
Blacks at Microsoft
BMW Engineering Scholarship
Chick and Sophie Major Memorial Duck Calling Contest
Coca-Cola Scholars Program Scholarship
Discover Student Loans Scholarship Award Sweepstakes
Foot Locker Scholars Program
Horatio Alger Association National Scholarship
Road to Safety Scholarship
Scholars Helping Collars Scholarship
ServiceScape Scholarship
Spirit of Youth Scholarship Fund
Starbucks College Achievement Plan
Wergle Flomp Humor Poetry Contest
WJA Student Scholarship
Zippia Teacher Dream Job Scholarship
Students may be able to receive $2,000 if they are chosen to receive this scholarship. Once entries can no longer be accepted after December 31st, the winner will be picked within two weeks. The funds will go towards the winner's current semester's tuition. Individuals that want to apply can either submit a video clip or audio clip that is between three to five minutes long. If a person doesn't want to submit a clip then they can also consider submitting an essay no fewer than 800 words on personal development or high performance.
High school students that plan on entering an accredited four-year school within 12 months of the deadline can apply for this scholarship. Applicants must also be a U.S. citizen in order to receive the funds. If you want to apply, you will need to submit a personal biography and an essay between 1,200 to 1,500 words. The essay must go over how Alzheimer's disease has an impact on yourself, your family, and/or your community. Winners will receive up to $5,000!
This contest can award up to $2,500 to students that complete a 1,000 word to 1,250 word essay. The prompt varies by year so make sure to review this opportunity regularly.
Architecture students that demonstrate financial need can qualify for these merit-based scholarships for up to $10,000. The dean or chair of the school of the architecture student must nominate the applicants in order to qualify for this award.
Students that are enrolled as a full-time student in either an accredited two-year or four-year college or university can apply. This scholarship can provide $1,000 to students, and there are no requirement limitations! Applicants must choose to provide either a video that is under one minute long, an essay no more than 300 words, or an image.
Ayn Rand was a popular author that created many thoughtful pieces of work. Applicants can enter an essay contest that offers up to $5,000 to winners. There are different writing contests that you can enter. Some have different deadlines and end before April 28th, 2022 so make sure to enter by the right date!
Gloria Barron was a woman that worked for decades in order to create a nature museum at the Colorado School for the Blind. As a way to carry on her legacy, the Barron Prize provides 25 awards to minors and young adults between the ages of 8 to 18 years old that have contributed towards a positive impact on other people and the environment. Winners can get $10,000!
Microsoft wants to promote the growth of black employees at their company. Applicants must be high school seniors of african descent, and have a plan to attend a four-year college or university and pursue a bachelor's degree in either engineering, computer science, computer information systems, or specific business programs. Other requirements like a minimum GPA of 3.3 and financial need will also need to be met. The last deadline was March 31st, 2021 11:59pm so be on the lookout for the announcement of the next one.
Bmw offers this scholarship as a way to promote proficient and skilled engineering. This scholarship is on brand for BMW because they promote engineering luxury, high-performance vehicles. That is why applicants that meet other eligibility requirements can get up to $1,500 towards their education. The last deadline was March 15th so be on the lookout for the announcement of the next one.
High school seniors can compete in this contest and receive scholarships of $4,250 to young duck callers across a variety of schools in 13 different states. If you are good at duck calling, then you should see if this is an option for you to compete in!
Coca-cola is a brand that has been around for a very long time. A benefit of being such a big company means more funds can be used for good! Coca-cola offers an achievement-based scholarship for high school seniors. Those that make a big impact can be awarded $20,000 towards their education!
People that enter into the Discover Student Loans Scholarship Award could be randomly chosen to receive $5,000. You can enter by signing up for emails that can provide information about college tips and resources!
Being a student athlete is hard. Maintaining a good GPA while performing well at the sport is difficult and takes up a lot of time out of a student's day. That is why Foot Locker wants to give away $20,000 to 20 student athletes. Applicants need to share how their athletic ability can create a big impact. You can expect to see a deadline available in the Fall of 2021.
The fundamental belief that hard work, honesty, and determination can overcome issues is what the Horatio Alger Association of Distinguished Americans follows. That is why the association aims to provide support to students that want to get a higher education. There are national and state scholarships that you can look through, just make sure that you know your deadlines!
Car accidents kill people everyday. As a way to promote safe driving, Metzger Wickersham law firm offers a scholarship of up to $1,000 to high school seniors that submit a creative project about the dangers of poor driving habits.
Do you love animals? Well this may be the perfect scholarship opportunity for you! High school senior applicants need to submit an essay that goes over volunteer efforts that the applicant has done to support animals in need. Winners can get up to $1,500!
Applicants that need some extra money and are currently enrolled or are about to enroll in college or trade school may be able to get $1,000 from this scholarship. Applicants can write about a topic and have the funds go towards education expenses.
This fund is an umbrella term but actually refers to three different scholarship opportunities:
Spirit of Youth Scholarship for Junior Members
Honorary National Junior Division Vice President
American Legion Auxiliary Girls Nation Program
Spirit of Youth Scholarship for Junior Members
A junior member in each of the five American Legion Auxiliary divisions can receive a $5,000 scholarship. In order to qualify, you will need to meet eligibility criteria, so make sure to review the terms and conditions before submitting your application.
Honorary National Junior Division Vice President
Each one of the Honorary National Junior Division Vice Presidents will receive a $2,000 scholarship.
American Legion Auxiliary Girls Nation Program
Each individual of the American Legion Auxiliary Girls Nation Program will receive a different scholarship amount. The president will receive $5,000, the vice president will receive $2,500, and the outstanding senator will receive $3,000.
While this may not be a scholarship per say, it can help with the cost of education in big ways. Starbucks employees can receive 100% tuition coverage for a first-time bachelor's degree through Arizona State University's online program. There are a variety of undergraduate degree programs, and it won't cost you a dime.
Are you funny? Are you a good poet? Well if so, you may be able to win the wergle flomp humor contest. There is no fee to enter, and recipients can receive $2,250!
The Women's Jewelry Association Foundation, Inc. provides many scholarship opportunities and grants that support women within the jewelry and watch industries. Since there are a variety of scholarship options, the deadlines vary. Depending on the scholarship you choose, you may be able to receive $5,000. Make sure to check out all of the available options!
In 500 words or less, applicants need to describe why their dream job is to be a teacher. The application is super easy to receive and recipients can win $1,000.
Overall
There are countless options when it comes to scholarship opportunities. Literally, there are millions of opportunities, which is why you need to review available options. Personal research is important but you also may be able to get more information from your school's financial aid office. Take time out of your schedule to sit down and begin working on scholarships. A benefit is the fact that there are a variety of deadlines so when some may end, others may be opening up. It doesn't hurt to apply for as many scholarships as possible. The application process takes time so make sure to give yourself the time to succeed. In a perfect world, you could have scholarships cover the entire cost of your education!