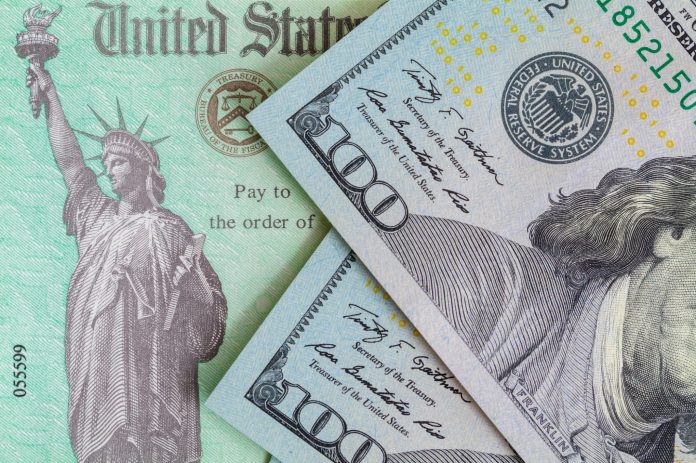 Having just finished an uneventful inauguration, the newly elected President Joe Biden has hit the ground running pushing hard for his $1.9 trillion coronavirus stimulus package, which will include $1,400 checks for millions of financially struggling Americans.
Now called the American Rescue Plan, the relief package is set to soon be approved, with some expecting resistance from more fiscally conservative lawmakers. Though this package would provide much-needed relief to millions struggling through an ailing economy, some say that the arrival of payments could take months.
The ambitious American Rescue Plan includes some of the following important proposals including the latest on stimulus check assistance:
Stimulus checks of $1,400 per individual will be given as direct payments to millions of US citizens (the previous stimulus payments were $600 per individual, making the total of $2,000 as promised.)
Offering an increase in federal unemployment benefits to $400 on a weekly basis, which will last till the end of September 2021.
Increasing food aid to 43 million SNAP beneficiaries until the end of the year ($3 billion would go to participating restaurants to help them cook meals for the program.)
Setting the federal hourly minimum wage to $15 per hour.
Giving an extension for evictions and foreclosure moratoriums till the end of September 2021.
Americans will also enjoy changes to Child Tax Credit, which includes an increase in the credit to $3,000 per child (Note: Child Tax Credit will also be made fully refundable for the year 2021.)
You can visit the IRS website where you can continue tracking stimulus check updates or look for more information about COVID-19 Relief.
Other activities will also receive significant funding under the new proposal, which includes:
K-12 schools and higher educational institutes will be given $170 billion.
COVID testing will be funded with $50 billion.
The National Vaccine Program will be given $20 billion.
Helping Those Left Out
The new plan will also make stimulus check eligibility more flexible, such that more people will have the opportunity to be relieved of the financial stress that has been caused by the ongoing pandemic. Adult dependents and mixed-status families will be eligible to receive the coming $1,400 stimulus checks since these two segments missed out on the previous direct payments of $1,200 last year. According to this initiative, a mixed-status household would be defined as a family or group of individuals living together with one person who is not a US citizen, such as married couples where one spouse is a citizen and the other is not. This also applies to families where both parents are not citizens, but the child is a citizen and has a Social Security Number (SSN).
What Does All This Mean for Your Wallet?
The American Rescue Plan is an ambitious new initiative to not only provide Americans relief from the fallout of an ailing economy but stimulate a post-COVID economic revival of significant proportions. The concern on everyone's mind is mainly taxes and the general rule is as always: the more you make, the more you'll have to pay in taxes. Experts from the Franklin & Marshall College at Lancaster, Pennsylvania expects that those making $400,000 or more annually will most likely have to pay more taxes, while those making $160,000 or less may have a significant tax reduction. Though things are not expected to change too much for the average US taxpayer, it is really the corporate taxes that are expected to face a significant increase.
There are other concerns that Americans have like the real estate market and education field. Many Americans may also be concerned about the real estate market, which is projected to be affected more by the pandemic than by the recent change in the US administration. While residential real estate markets witnessed significant price increases recently, it is the suburban markets that are performing particularly well with COVID motivating urban dwellers to move and settle down outside of the city. Overall, residential property values are expected to hit a plateau as the COVID crisis begins to fade away. With economic recovery efforts underway and as interest rates begin to increase due to the stimulus package, demand in the property market may begin to soften a bit. In regard to education costs, there is not much update there besides the allotted funding of $170 billion. However, some may argue that the best way to use stimulus check relief is to put it towards the cost of schooling. Similar to the 2018 education stimulus check relief, you may find that putting your funds towards the cost of schooling can help manage some of your debt! However, the options are endless and if you need assistance deciding where you should dedicate your funds you can speak to a professional.