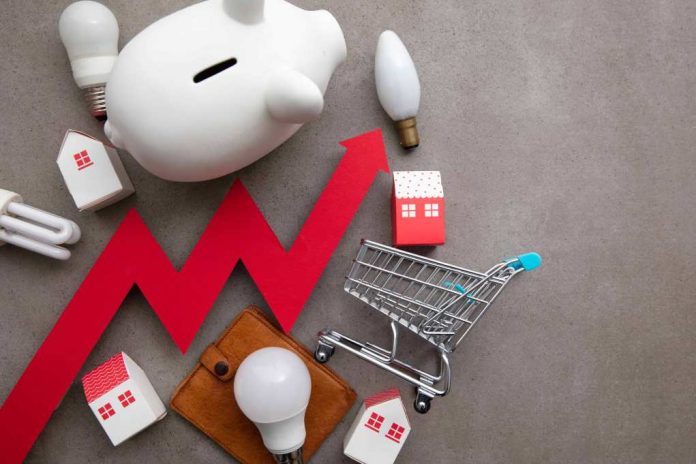 Having a place to live is expensive. It is especially hard for low-income households. Luckily, there are programs available that can help these households improve their homes and even help them save. One specific program that can help with this is the Weatherization Assistance Program (WAP). This program is available thanks to the United States Department of Energy (DOE). 
WAP can reduce energy-related costs for qualifying households. This program can do this by improving the energy efficiency of these homes while considering safety and health. In fact, through a nationwide evaluation of WAP, the benefits that recipients receive can save them an average of $372 or more per year! WAP has been around since 1976. Since then, this program has helped over 7 million families with the benefits this program provides.
Understanding the Weatherization Assistance Program (WAP)
WAP is the most extensive residential whole-house energy efficiency program in America. By improving the energy efficiency of qualifying households, this program can reduce the number of energy costs that recipients deal with. Besides providing benefits to those in need, this program also creates jobs! WAP supports 8,500 jobs across the country. 
What is WAP and How Does It Work?
To better understand this program, it is important to know the goals. The goal of WAP is to improve the energy efficiency of households that belong to low-income families. Besides improving energy efficiency, WAP aims to lower their energy expenses while improving their safety and health. There may be a particular focus on households that have:
Elderly family members

Disabled family members

Children
All 50 states can receive formula grants from WAP. These grants are the core source of program funding. Besides the 50 states, other places that can benefit from WAP includes:
The District of Columbia

Native American Tribes

Territories of the United States
Once the DOE hands out these grants, recipients will enter a contract with approximately 700 local organizations across the country. These organizations include:
Local governments

Community action agencies

Other nonprofit organizations
The organizations that enter into the contract will use private contractors as well as crews that are in-house to handle the weatherization services associated with this program. The services can only be provided to qualifying households. 
Benefits of WAP
Not only can WAP help households, but it can help revitalize communities. Because of stimulating economic growth, this revitalization happens as well as reducing environmental impact! Think about it like this: WAP can return $2.78 in non-energy benefits for every $1 that is invested in it. Overall, some benefits that come along with WAP include:
Homes are in better condition which makes them more livable

Supporting 8,500 jobs 

Helping households save $372 or more on average

Saving $514 on average in out-of-pocket medical expenses (OOP)

Saving $583 annually thanks to a reduced number of missed workdays
How to Apply for WAP?
If you want to benefit from WAP, there is an application process that you will need to follow. It's important to keep in mind that even though this is a federal program, it is administered at both the state and local levels. You will need to reach out to your state's weatherization agency. This agency will have the most up-to-date details and relevant information about WAP for your state. However, you can expect the application process to be the following:
Figure Out Your Eligibility for WAP

Find a Local Weatherization Provider

Submit a WAP Application

Get Ready for Weatherization Services
Figure Out Your Eligibility for WAP
Income is an important factor when it comes to eligibility for this program since WAP is designed to help low-income households. Through guidelines set by the DOE, qualifying households need to be at or below 200% of the poverty income guidelines. However, households may automatically qualify if they benefit from other federal programs. One example of an eligible federal program would be Supplemental Security Income (SSI).
Besides the DOE guidelines, states can set their requirements. For example, some states could choose to use the criteria of the Low-Income Home Energy Assistance Program (LIHEAP) which specifies that qualifying households need to make 60% of the state's median income. 
Find a Local Weatherization Provider
It's important to find a weatherization provider close to you. That's because this provider will be where you submit your application. While some states may prompt you with an online application, most will provide a list of local providers with relevant contact information. Generally, you can expect to see these lists organized by county. 
Submit a WAP Application
Now that you have a better understanding of eligibility and which provider is closest to you, it's time to apply. You will reach out to the provider to begin this process. Some of the information you will need to provide includes proof of income. Some common documentation that can prove income includes social security payments, pay stubs, and more. Even if you don't think you may be eligible, it wouldn't hurt to apply. The only true way to see if you qualify is through the application process and these applications are free. 
Get Ready for Weatherization Services
Your local weatherization provider will be the one to determine whether or not you qualify once they receive your application. If you are eligible, then you will want to get ready for the weatherization services. There may be local preferences on who gets benefits. It's also important to keep in mind that if you are a renter, you will need to get your landlord's permission before you can get the weatherization services. 
What to Expect When Getting Weatherization Services?
If you are eligible to receive weatherization services, your local weatherization provider will set up a time and date to do an energy audit. An energy audit is an assessment of your household's energy use. These audits are done by a professional energy auditor and will include:
An analysis of your energy bills

A pressurized test to figure out how much outside air gets into your home

An inspection for safety hazards and health hazards of the home's energy equipment
Once the audit is complete, the energy auditor (who is a crew leader) will get in touch with your household to explain what's going to happen and the work that will be done. Generally, the services are done within two days. Once the weatherization services are complete, there will be an inspector to review the work to make sure it was done properly and meets Standard Work Specifications. 
Conclusion
If your household is low-income and could use some help with energy expenses, then there may be more support than you realize. One particularly helpful opportunity is the Weatherization Assistance Program (WAP). This program can benefit households by reducing energy-related costs through weatherization services. With the help of this program, recipients can save $372 or more annually on average! If you want to benefit from this program, you will want to reach out to your local weatherization provider. This provider will be the place you start to submit your application!