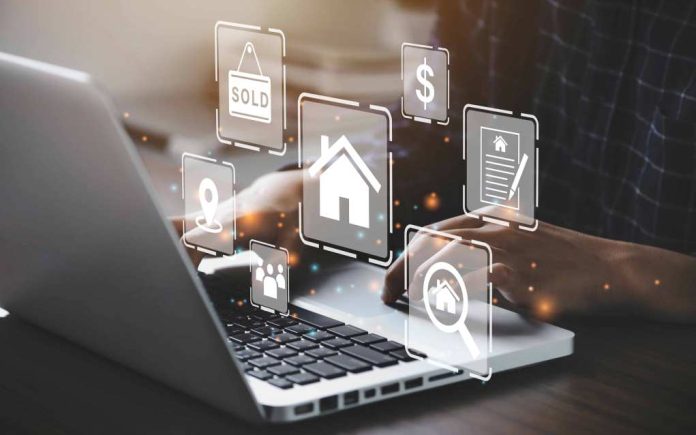 The United States Department of Housing and Urban Development (HUD) has a variety of tools and resources in place that can help find affordable housing easier. One specific tool is their "HUD Home Store." This government website details different opportunities for housing. However, many people don't realize that this tool exists, let alone understand what's on it!
Different Types of Properties on the HUD Home Store
While the store focuses on listings for foreclosed properties available through HUD, there are other housing options besides these! In fact, the website can also be used to look for:
Good Neighbor Next Door (GNND) Homes
You can think of this site as a listing site for HUD REO properties that are single-family. REO stands for real estate owned. It provides a search tool for the public to use when looking for HUD properties for sale. Besides being beneficial to the public, it is also a great place for brokers, state governments, and local governments to review properties. Besides being a place to look for listings, the site also allows approved real estate brokers (as well as other registered organizations) a platform to place bids on behalf of their clients to buy one of the properties listed on the site. On top of all of that, the site also contains useful information like advice and guidance for consumers when dealing with the process of buying a home.
Before the properties are listed for the public to view, they will be evaluated. The goal of the evaluation is to determine if the property is eligible for sale to only the local government/approved non-profits exclusively. Typically, these types of properties will be in a specified revitalization area. However, if the property is not going to be listed under any special programs (like the ones we listed above) then they will be offered on a priority basis. The focus of these properties will be on buyers that are looking to purchase the home as their primary residence. After this timeframe of focus, any remaining unsold properties will be available for all interested buyers to purchase.
Foreclosed HUD Properties
Even though there are other housing options available, this one is the main star of the website. These homes are 1-unit to 4-unit residential properties that are available as a result of a foreclosure. The foreclosure needs to be on a specific type of mortgage. This mortgage is an FHA-insured mortgage. FHA-insured mortgages provide protection to lenders against losses they can face. The Federal Housing Administration (FHA) is a part of HUD. Once the foreclosure happens on an FHA-insured mortgage, HUD will become the owner of the property. To recover from any loss that they are dealing with, they will sell it.
How Are These Homes Sold?
Any HUD-registered real estate broker can submit a contract to buy the property listed on the site. The reason that brokers are used is that they have a level of skill and knowledge within the local residential market for real estate. On top of that, HUD does not have a good amount of staff to show properties to potential buyers. Due to the lack of staff, HUD also struggles to assist in other aspects of home buying that are generally handled by brokers, which is why brokers play such an important role.
If a real estate broker wants to sell these properties, they will need to fill out specific documentation. Once the documentation is filled out, they will need to submit the forms to their local HUD Homeownership Center. After this process is complete, the broker will get a name issued by HUD as well as an address identification number (NAID). This gives brokers the ability to show HUD homes, advertise HUD homes, and most importantly, submit offers on HUD homes.
What is the Condition of These Properties?
Since these homes are listed as a result of a foreclosure, they are sold in "as-is" condition. This means any repairs and damages to the property are not the responsibility of HUD. Because of this, the new homeowner will have the responsibility for these repairs and fixes.
Good Neighbor Next Door (GNND) Homes
One available housing support opportunity through HUD is the Good Neighbor Next Door (GNND) program. This program gives support to qualifying individuals that have an eligible profession. This includes those that are:
Pre-k teachers to 12th-grade teachers
Law Enforcement Officers
Emergency Medical Technicians (EMTs)
Firefighters
The benefit that this program can provide is a 50% discount on the listing price of a qualifying home. However, to benefit from this opportunity, the homebuyer would need to live at the property for a minimum of 36 months with the home being their primary residence. The home itself would need to be in revitalization areas.
If you want to benefit from this program, you can review the available properties online through the HUD home store. The amount of properties on the website is limited. On top of that, the properties will change weekly. That's because the properties that are available for this program through the HUD store are only available for purchase for 7 days. If interested in any of the properties through GNND, you would need to follow the instructions that go over submitting your interest in a specific property. However, if multiple people submit an interest in the property, then the selection will be made through a lottery at random. There are specific requirements that need to be met depending on the profession that qualifies an individual.
It's also important to note that these properties will require the recipient to sign both a second mortgage and a note for the amount of the discount. No interest and no payments will be required as long as you fulfill other requirements like meeting that residency period.
What are the Requirements for This Program?
The requirements that applicants must meet will vary depending on their job title. The requirements will be different depending on the following employment:
Law Enforcement Officers
Teachers
Firefighters or Emergency Medical Technicians (EMTs)
Law Enforcement Officers
As a law enforcement officer, an individual can only qualify if they:
Have full-time employment at a law enforcement agency of the federal government, a state government, a local government, or an Indian Tribal government
Are sworn to uphold the law as well as make arrests for violations of those laws
Serve the area of the location of the property that they want to move into
Teachers
As a teacher, a person can only be eligible if they:
Have full-time employment as a teacher by either a private school or state-accredited public school that directly serves students from pre-k to 12th grade
Serve the area of the location of the property that they want to move into
Firefighters or Emergency Medical Technicians (EMTs)
As either a firefighter or EMT, applicants can only be qualifying if they:
Have full-time employment as either a firefighter or EMT by a fire department or emergency medical services responder unit
Serve the area of the location of the property that they want to move into
Local governments have the option to get these types of properties thanks to HUD. When local governments have the opportunity to purchase qualifying homes for $1, they can offer these homes to those in need at an affordable rate. These homes come as a result of a foreclosure. If the market value of the property is no more than $25,000 and is on the market for at least 6 months, then local governments will have the chance to buy the property for one dollar. Once they get these properties, they can fix them up and use the home to give qualifying recipients affordable housing. Local governments provide this affordable housing by working with local homeownership organizations that are nonprofit. Besides that, they could also take part in existing local programs. These local programs focus on reselling homes to qualifying people in the community.
Bottom Line
When reviewing different options to buy a home, there are a variety of opportunities to consider. One great resource to check out is the HUD Home Store. This government website is available thanks to the United States Department of Housing and Urban Development (HUD). It contains a variety of different property listings from standard HUD foreclosures, to homes available through the Good Neighbor Next Door (GNND) program and homes available through the Dollar Home program. It's important to review what's out there because you may find the proper housing fit for your needs!