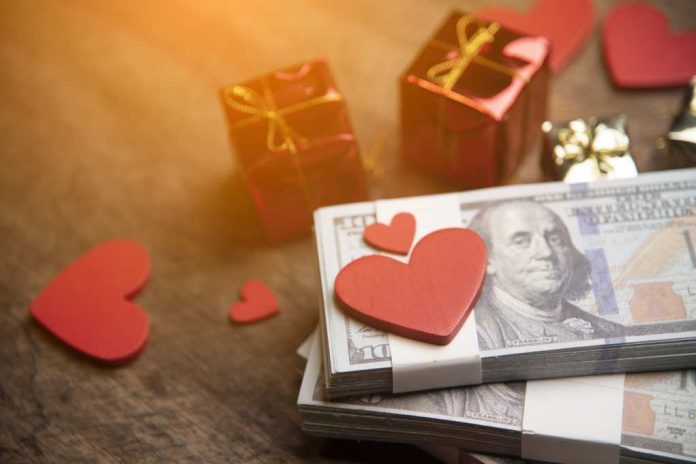 Valentine's Day is a great day to celebrate love and friendship. But, Valentine's Day is also notorious for its costly gifts. Fortunately, it does not have to be a financial burden. There are ways that you can save money on Valentine's Day gifts and still celebrate love. Whether you are currently saving or repaying your debt, Valentine's Day sure can put a wrench on your budget. If you want to be frugal about your Valentine's Day gift, then you will need to be a little creative. This article will tell you how you can be creative and still leave your significant other happy and fulfilled.
Ways to Save Money on a Valentine's Day 
So, you want to save money on Valentine's Day. But, you also want to show your significant other that you love them and cherish them. This is a fine line, since Valentine's Day gifts can be pretty expensive. With that in mind, you should think about getting creative with how you buy a gift for next Valentine's Day. You can use a coupon or skip out on a fancy dinner. Additionally, you can buy a present early and beat the rush of Valentine's Day last-minute shopping.
Save Money On Flowers
If you want to save money on flowers, then you should think about shopping online. You might not have the time to check for prices at your local florist or order a bouquet. This is why you should think about using an online florist. You will be able to compare bouquets, prices, and different types of flowers. Additionally, you can also order and put in a delivery address with a time and date without any hassle.
Use Coupons; They Are a Lifesaver
You might not be able to find a coupon or a deal when you are shopping at your local mall. But, if you are shopping online, then you can pick and choose a fair share of coupons. There are many offers and coupons that are designed for cheaper Valentine's Day gifts. You might even find a coupon for flowers or different gifts that you could buy for your significant other.
Buy Early
Another life hack that you can consider is buying everything early. You can buy flowers, gifts, and other memorabilia before January 31st. That way you will beat the rush of last minute shopping and you can even score an early-bird discount. These discounts can even reach as much as 30%, but you will need to hurry and catch the offer while you still can. You can even buy a gift or place your flower order early and still have it arrive on Valentine's Day.
Choose a Different Day to Deliver
It might not seem true, but you can save a chunk of change if you decide a different day to deliver. You can have flowers delivered to your significant other a few days before Valentine's Day. If you want to deliver these flowers on Valentine's Day, then you can have the flowers delivered a few days before and hand-deliver them yourself to your sweetheart. That way, it means more to your significant other and it saves you a few dollars.
Skip the Vase; It Could Be Overkill
Another thing that you probably didn't think about is the vase that comes with the flowers. Well, did you know that the vase can take up a significant amount of the cost of flowers? Many florists drive up the price of the flowers because of the vase. This happens both with local florists down the street and online florists. If you want to save money, then you should think about skipping the vase and using one that you have at home, instead.
Skip The Roses Altogether; Find Something Even Better
Roses are the signature flower for love and Valentine's Day. But, similar to any product, roses are priced based on supply and demand. Due to the increased demand for roses on Valentine's Day, you might find that  prices are astronomically higher than they were a week earlier. With this in mind, you can skip out on the roses  altogether. You can find a better deal on a different bouquet of flowers and different types of flowers. Think about buying a bouquet of daisies, lilies, violets, and even orchids.
Shop Together for a Gift
You should think about starting a new tradition where you shop together for a gift. It does not necessarily have to be for Valentine's Day, but for all occasions. When you shop together for gifts, then you will not waste your money on things that your significant other might not like. Additionally, you will not need to guess around for a present and you will be able to buy them something you know they want.
Skip a Fancy Dinner and Make a Meal at Home
Valentine's Day can be a nightmare, if you plan on eating out. You will find that almost every restaurant is crowded and that you can barely get a reservation in. To have a nice quiet time with your sweetheart, avoid going to a fancy dinner. Instead, you should stay home and have a nice homemade meal together. You can even look for a recipe for your significant other's favorite dish and try to make it for them on Valentine's Day.
Celebrate on an Alternate Day (You Still Love Each Other After Valentine's Day)
If you cannot afford to go all out on Valentine's Day, then you can celebrate on another day. You will find that it is cheaper and it is less crowded. This does not mean that you celebrate in November or July. You can simply celebrate the day before or the day after Valentine's Day. It doesn't really matter what date you celebrate; all that matters is that you and your significant other have a good time celebrating together.
Set a Spending Limit for Gifts
One of the biggest problems you might face is the fact that you did not set a spending limit. This could lead you to overspending on Valentine's Day, which will definitely influence your budget later on. You need to discuss this with your loved one and set a spending limit for Valentine's Day. Be honest with one another and find a spending limit for gifts and food, so that you both do not go overboard.
Plan Ahead for Gifts
Planning ahead is the secret to good gift-giving. You should plan your gifts for every occasion ahead of time. That way you are not scrambling for last-minute presents and you will be able to get your loved one a gift they really want. Additionally, you will be able to purchase the gift when your budget allows it, as opposed to scrambling for a present and probably overspending on it.
Conclusion
In conclusion, you should know by now that Valentine's Day can be expensive. Your sweetheart might be happy about the gifts and the flowers. But, your wallet probably is not that happy about it. This is why there is nothing wrong with cutting corners this Valentine's Day. You can buy early and plan your present ahead of time. Additionally, you can consider eating a nice meal in the comfort of your home and setting a spending limit this Valentine's Day.