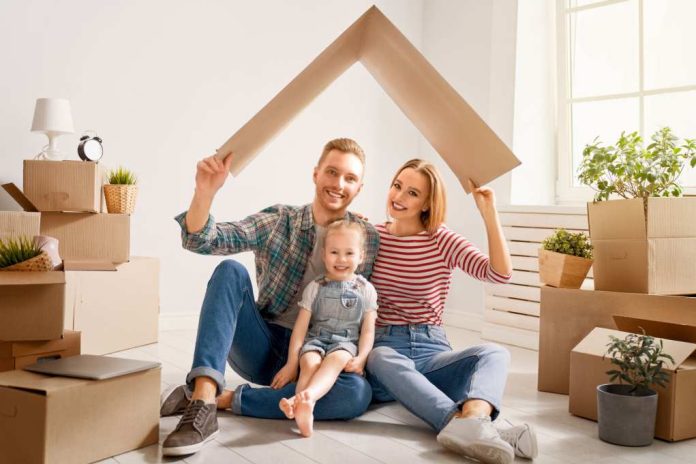 Most people don't like to admit that homeowners insurance is a beneficial piece of protection for their home. While it is an extra monthly expense, it is definitely worth getting so you can secure the things that matter during times of unexpected disaster. In fact, whether you want homeowners insurance or not, you may be required to get coverage according to the lender of your mortgage. Even if you don't have a lender and your mortgage is paid off, homeowners insurance could still be helpful!
Understanding Homeowners Insurance
In order to understand whether or not homeowners insurance would be beneficial for your household, you need to have a good understanding about what home insurance is. Home insurance is a type of protection that covers your home in cases of accidents, disasters, unexpected situations, etc. There are different types of home insurance that have different levels of coverage.
If a covered situation happens then the insurance policy may be able to cover the costs of damages and losses. However, most policies will still have a deductible that the homeowner will be responsible for paying.
A good rule of thumb is that a typical home insurance policy will cover the homeowner's home, other structures on the property, personal property, personal liability, and medical payments in cases where someone is injured in the home. Unfortunately, typical home insurance policies will not be able to cover every type of disaster so you may need to purchase additional coverage.
Is Home Insurance Required?
Unlike auto insurance, home insurance isn't legally required. However, even though it is not a law for a homeowner to have insurance, mortgage lenders may require you to have coverage. This protects the lenders because the investment is protected in case something happens.
Home insurance policies will have coverage limits. If your lender requires you to have a homeowners insurance policy, you will likely have to cover a minimum amount like 80% of your home's cost. Every lender is different so some may require even more coverage.
If your lender requires you to get a policy, but you fail to do so, then you won't be able to get off for free. Instead, in most cases the lender will still buy the policy and then send you the bill. They can do this after they have provided sufficient notice. This can be bad for your finances because the policy that they choose may be more expensive compared to if you purchased it yourself. The lender may also only provide coverage for themselves and not adequately protect you, so make sure that you choose the policy!
Understanding Personal Property Coverage
There are two forms of personal property coverage:
Replacement Cost
Actual Cash Value
Replacement Cost Policies
This type of policy provides the funds to replace the item. This means that you can get a new version if the original is damaged!
Actual Cash Value Policies
This type of policy provides funds for the current cash value of the item. This policy is typically more affordable because that amount may not be enough to replace the item. This can leave a homeowner with not enough coverage.
A good tip to keep in mind when shopping for home insurance is to review different branches of coverage on the policy. Removing coverages puts you more at risk but can lead to a better affordable payment. A typical home insurance policy will have six kinds of coverage:
Residence (Coverage A)
Additional Structures (Coverage B)
Personal Belongings (Coverage C)
Relocation Expenses like Temporary Living (Coverage D)
Liability Protection (Coverage E)
Medical Payments (Coverage F)
Homeowners may have the opportunity to increase or decrease limits on the different kinds of coverage to have a more customized policy. For example, if you do not have any additional structures on the property, then you may be able to decrease the coverage level to possibly lower your monthly payment. It is important to keep in mind that if your lender requires you to have homeowners insurance, then you need to meet any requirements that they have for the level of coverage. You can clarify these guidelines with your lender.
Why Do People Choose to Get Homeowners Insurance if it is Not Required?
Even if a homeowner isn't required by their lender to get homeowners insurance, there are still many individuals that choose to get this protection anyway. That is because for a majority of people, their home is one of their most important assets. Home insurance provides the security and peace of mind that people get when they know that they are protected, especially during times of disaster. It is especially beneficial to individuals that know if their home were to be ruined, they couldn't afford to replace everything.
Not only does a homeowner insurance policy protect your assets, it also provides liability protection. This protection is important, especially in cases where someone gets injured on your property. This coverage can handle the loss of damages and medical bills of the person who can't work. If you didn't have this protection, then these costs would need to come out of pocket.
Can I Get a Home Insurance Quote?
Yes! There are plenty of ways to get home insurance quotes. It can help to prepare some information like:
Proof of Identity
Home Address
Information About Your Home
Information About Renovations
Home Details
Listed Occupants of the Residence
Listed Safety Devices
All of these pieces of information can provide companies the information they need to provide a quote. If you know them offhand you can write them down to always have handy, this could make you feel more prepared during the quote process!
Overall
Home insurance is a very important component of homeownership, even if it is not required by the lender. Having a home insurance policy can protect you in the event of unexpected damages, disasters, and more. In a standard home insurance plan, there are six branches of coverage:
Additional Structures (Coverage B)
Personal Belongings (Coverage C)
Relocation Expenses like Temporary Living (Coverage D)
Liability Protection (Coverage E)
Medical Payments (Coverage F)
You may be able to reduce or increase these areas of coverage to get a customized home insurance policy that best fits your life. However, if your lender requires you to have this type of coverage then you want to make sure you are meeting any minimum qualifications that the lender sets. If you have any questions make sure you clarify with your lender before assuming. You don't want to buy a coverage that your lender doesn't see fit! When reviewing different home insurance policies it can be beneficial to compare your options. Luckily, it is easy to get a quote and you don't need a lot of information. The information you need will vary by company but a good rule of thumb is to have ready:
 Proof of Identity
Home Address
Information About Your Home
Information About Renovations
Home Details
Listed Occupants of the Residence
Listed Safety Devices