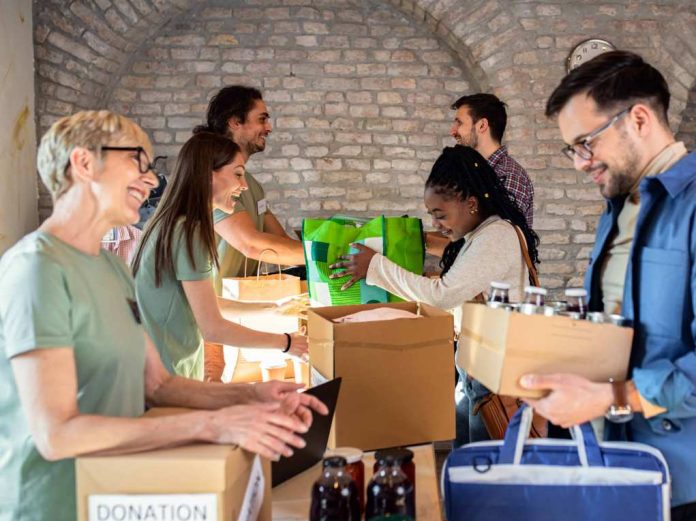 Lately, many American families have been suffering. As a result, they need further support to live adequately. Some may seek financial assistance from the federal government or state governments. However, it is possible that you will not be eligible for these aid options. This is why you should look for alternatives elsewhere. If you are in need of support, there are non-profit organizations that can help you. Among these non-profit organizations are the following:
Organizations Providing Multiple Services
Community Action Agencies
Community Action Agencies (CAA) are local, private and public non-profit organizations that carry out the Community Action Program (CAP), which was established by the 1964 Economic Opportunity Act to fight poverty by supporting poor people as part of the War on Poverty. CAAs are designed to encourage self-sufficiency and rely significantly on volunteer effort, particularly from the low-income population.
The Community Services Block Grant (CSBG) is the primary federal funding source for these agencies. Agencies also administer a range of grants from federal, state, and local sources. These grants vary greatly across organizations, although the majority of CAAs run Head Start programs that focus on early childhood development. Other programs that Community Action Agencies typically administer include Low-Income Home Energy Assistance Program (LIHEAP) utility grants and the Weatherization Assistance Program (WAP) financed by the US Department of Energy (DOE).
American Red Cross
Local American Red Cross branches give disaster relief to families affected by fires, floods, storms, or other natural disasters. Shelter, clothing or motel room vouchers, hot meals, and free food are all examples of assistance. The Red Cross can also provide other types of support, such as assistance to military families, health or safety classes, disaster assistance, grants, and other community services.
The Red Cross provides support depending on the needs of the individual consumer as well as the local branch. The American Red Cross must also always have extra finances on hand in case of an emergency. In fact, most of the money that the Red Cross receives to pay out comes from private donations.
Catholic Charities USA
Regardless of your background or religion, the Catholic Charities USA organization is willing to help. This charity organization may be able to provide financial assistance, cash assistance, or other services during a crisis. They have been helping people in need for over 100 years.
Furthermore, they provide medical bill support to anyone in need of assistance with medical costs across the United States. This charity organization provides help and services in collaboration with the Providence Healthcare Network.
Salvation Army
The Family Emergency Services unit of the Salvation Army assists with fundamental human needs. If anyone needs assistance paying their expenses, the organization will provide a safety net. Clothing, food, power bill assistance, and counseling are just a few of the services available at the Salvation Army. The Salvation Army also has a large number of caseworkers who are part of the Family Emergency Services program. These caseworkers generally help avoid homelessness through crisis intervention.
American Veterans Relief Foundation
The American Veterans Relief Foundation assists U.S. war veterans who have fallen on hard times financially. In addition, the organization supports homeless veterans' shelters and care organizations.
Organizations Providing Medical Services
CancerCare Co-Payment Assistance Foundation
This organization assists qualifying people in covering the expense of health insurance co-payments for cancer treatment. In 2008, the foundation was established. There are now seven conditions that are eligible for aid, but the number of items covered is growing, and they include:
Breast cancer,
Head and neck cancer,
Colorectal cancer,
Non-small cell lung cancer,
Glioblastoma,
Pancreatic cancer,
And renal cancer.
The amount of assistance available has various limitations. The majority of those who qualify will receive financial awards ranging from $2,500 to $5,000 to cover their cancer expenses.
American Heart Association
The American Heart Association is the largest and oldest non-profit organization in the United States. They are committed to preventing heart attacks and strokes. The American Heart Association was founded in 1924 by six cardiologists, and it now employs more than 22.5 million people.
They support innovative research programs, fight for stronger public health policies, and provide crucial resources and data to save and improve people's lives. The American Heart Association has 156 local offices and around 3,000 employees. In 1997, The American Stroke Association was established as a department to bring the organization's stroke-related activities together.
This organization is trying to improve the cardiovascular health of all Americans. They also want to cut the number of people dying from heart disease and stroke by 20%. The American Heart Association provides a variety of public health education programs. They are currently the leading experts on CPR education and training. Individuals and households benefit from the American Heart Association's greater understanding of the necessity of leading healthy lifestyles.
Furthermore, the American Heart Association provides doctors and healthcare providers with scientifically verified treatment guidelines. This enables them to serve their patients with high-quality care and coverage. Through their advocacy for public healthcare coverage, the American Heart Association seeks to educate lawmakers, policymakers, and the general public. They want to protect and improve the health of communities all around the country. They also have volunteer experts who select the most fundable scientific research, which the Association then implements and analyzes.
CaringBridge 
During a serious health event or medical condition, this organization provides information and free websites that connect family, patients, and friends so that they can share knowledge, support, and love. You can learn about treatment and rehabilitation choices at www.caringbridge.org
Children's Health Fund (CHF)
The Children's Health Fund (CHF) was established in 1987 as a non-profit organization. On mobile medical clinics across the United States, CHF provides health care to children and families.
CHF programs are dedicated to providing comprehensive health care for children, ranging from health education and preventative care to the diagnosis and therapy of acute and chronic disorders. They offer or coordinate oral and mental health treatment, as well as specialist or hospital care.
Patient Access Network (PAN) Foundation
The PAN Foundation is a non-profit, national 501(c)(3) organization. It is dedicated to assisting federally and commercially insured persons with life-threatening, chronic, and uncommon diseases with out-of-pocket prescription costs. Since 2004, they have offered $4 billion in financial assistance to over one million underinsured patients, according to their website.
National Patient Advocate Foundation (NPAF)
The National Patient Advocate Foundation is a non-profit organization based in Washington DC. NPAF's staff and volunteers work at the local, state, and national levels to ensure that people with chronic, debilitating, or life-threatening diseases have access to affordable, high-quality health care.
Americares Foundation
The Americares Foundation is a non-profit healthcare organization dedicated to assisting people who are suffering from poverty or tragedy. Medication, clinical supplies, and healthcare programs are available. This non-profit organization has been working on providing basic requirements to communities around the United States for nearly 40 years.
Charities Helping With Housing
CoAbode
CoAbode, a national non-profit organization, can assist single moms in finding affordable housing accommodations. They provide programs that help single mothers save money on their rent and housing costs by sharing a home or apartment. The agency goes to great lengths to ensure safety by conducting background checks and sharing with another single mother.
The organization has numerous advantages, not the least of which is that it allows the parents to save money by sharing their rent costs. Single mothers can benefit from the program since it allows them to pool their finances and resources with other single parents in the community.
A single mother once thought that pooling resources and cash could be the greatest way to save money on various housing expenditures. So, she created CoAbode some years ago. It can help with the reduction of a lot of costs, including rent. Families will be able to better provide for their children as a result of these services.
Mercy Housing
Mercy Housing, a leading national non-profit organization, helps families and people who are facing eviction, are homeless, or are having trouble paying their rent.  They are responsible for the operation of tens of thousands of low-income apartments and housing units around the country.
The non-profit can assist those with low to moderate incomes. Seniors and people with special needs, whether physical or mental, are eligible for additional assistance. All qualifying clients can receive supportive housing from Mercy Housing. Permanent rental, transitional housing, and other units are among the options. However, special needs housing, such as for those with HIV/AIDS or physical and mental disabilities, is the focus. Formerly homeless people and pensioners over the age of 65 can also get help.
National Church Residences
While National Church Residences' primary mission is to provide homes for senior adults, some of its communities also help other groups of people. Previously homeless people, the disabled, single parents, and families are examples of this. The faith-based charity organization provides residents with a wide range of supportive services in addition to the low-income homes or apartments.
The organization is active in over 30 states. and they are slowly but steadily expanding into new areas. In fact, when it comes to providing cheap, low-income housing for the elderly and senior adults, they are the nation's leader.
Family Promise
Family Promise, formerly known as the Interfaith Hospitality Network, or IHN, assists homeless families, individuals, and children. The countrywide network includes hundreds of congregations, affiliates, and churches. In addition, several volunteers assist the church in coordinating the Family Promise programs.
Case management, shelter, aid in getting permanent low-income housing, job programs, and other services are available through the non-profit charity organization and its members to clients. Family Promise's services can give temporary assistance while the homeless person works with a case manager to find a long-term solution.
Conclusion
As you can see, charity organizations provide a variety of programs and resources that can help you in the short term. If you need help, you should consider these programs and the resources they provide. Look into the programs listed above if you are out of options and face an emergency. Rent, housing, homelessness prevention aid may be available through charities. Other, more national organizations can help with medical costs, disease prevention and much more.
References: