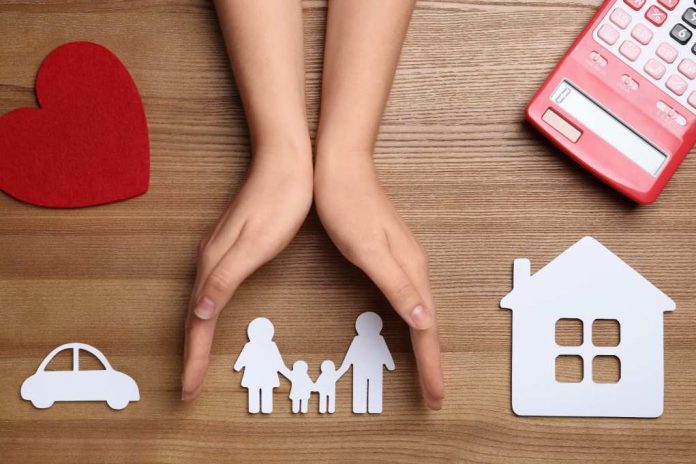 When the worst case scenario happens, is your family protected? If so, do they have the proper protection to actually cover the cost of everything? Life insurance is a key part in making sure that you are actually prepared for anything to happen.
Understanding a Life Insurance Policy
A life insurance policy is a legally binding contract that guarantees the insurer will pay a specified amount of money to the named beneficiaries within the policy when the insured passes away. The policy holder of this life insurance policy will need to pay monthly premiums (just like any other insurance policy!). Since this insurance policy specifically deals with death, the insured will need to honestly disclose medical details like their past and current health conditions as well as any risky behavior they partake in like smoking, drinking, etc. There are more than one type of life insurance policy that you should know about.
Types of Life Insurance Policies
You need to review the different types of life insurance policies before you decide on one that works for your lifestyle and budget. There are two main categories of life insurance terms which are:
Term Life Insurance
Permanent Life Insurance
Term Life Insurance
When you choose a term life insurance plan, you pick a policy term. Generally people choose policy terms that are either 10, 20, or 30 years long. When looking at different life insurance policies, you want to find one that not only fits within your budget, but also provides adequate coverage. Types of term life insurance policies are:
Convertible Term Life Insurance: Policyholders can convert a term life insurance policy to a permanent life insurance policy.
Renewable Term Life Insurance: This is your best bet at an affordable life insurance policy in the beginning. The insurer will give the policyholder a quote for the year that the policy was purchased. These premiums will increase annually.
Decreasing Term Life Insurance: This is another kind of renewable life insurance policy because the coverage will decrease over the term of the policy at a specified rate.
Burial or Final Expense Life Insurance: Generally this is a permanent life insurance policy but can be term as well. These policies have a small death benefit. The beneficiaries can use the death benefit however they want.
Permanent Life Insurance
Unlike a term life insurance plan, a permanent life insurance policy will remain active for the insured's entire life until the policyholder doesn't make payments or chooses to surrender the policy. This option is usually the more expensive one compared to a term life insurance policy. Types of permanent life insurance policies are:
Universal Life Insurance: This insurance policy has a cash value component that will earn interest. This plan has flexible premiums and they can be adjusted over the course of the plan based on the amount of benefit desired.
Indexed Universal Life Insurance: This is a type of universal insurance plan that can provide the policyholder the chance to earn a fixed or equity-indexed rate of return on the cash value component of the policy.
Variable Universal Life Insurance: This is another type of universal life insurance plan, but in this plan, the policyholder can invest the policy's cash value in a separate account that is available to use.
Whole Life Insurance: This insurance policy is one that accumulates cash value. The cash value can be used towards a variety of things like policy premiums, loan opportunities, and more.
Burial or Final Expense Life Insurance: These policies have a small death benefit. The beneficiaries can use the death benefit however they want.
How Much Life Insurance Should You Get?
Before you begin the process of choosing a life insurance plan, you need to better understand your financial situation first! You want to determine how much your loved ones will need if you are no longer on this earth. That number varies by individual. A family of 7 will likely need more life insurance coverage than a family of 3. Factors like your bills, the age of the members of your family, your debt, and more will contribute to deciding how much you should choose. You can speak to a professional life insurance agent if you are unsure of what would be best. A good rule of thumb is to cover between seven to ten years worth of annual income.
Understanding Life Insurance Premiums
There are a variety of factors that can impact how much your life insurance plan will cost you. Aspects like:
Age: This is probably the biggest factor that insurers consider when understanding their risk of covering you.
Driving History: If your driving record shows you are historically unsafe behind the wheel then you should expect to pay more.
Family Medical History: Some diseases run in the family. If you have a higher risk of developing a condition, that will play a part in how much your premium will be.
Gender: Statistically, women live longer!
Health: It is common practice to need to undergo a medical exam for a life insurance policy. This exam can screen for health conditions and assess your health overall.
Lifestyle: Someone who drinks and smokes all the time will likely pass away before someone who doesn't. A dangerous lifestyle can make premiums more pricey.
If you find that you are considered high risk, then you may want to consider lifestyle changes. You can always request a reassessment to see if you can lower your monthly premium!
How to Buy a Life Insurance Policy
The process of buying a life insurance plan can be broken down into three easy steps!
Step #1: Figure Out How Much Coverage You Need
Like we mentioned above, the amount of coverage you need depends on your specific situation. Once you find out the amount and type of coverage you want, you can begin the application process!
Step #2: Get Your Documentation Ready for Your Application
Not every application process is the same. However, a good rule of thumb is to prep some common information that will likely be required by the insurer. This information includes your medical records, driving history, lifestyle information, and identification documentation.
Step #3: Compare Your Options
Comparison shopping is key when it comes to finding the best deals. It allows you to look at your offers and choose one that best fits into your budget. Not every company will offer the same price, even if they offer the same coverage level! Once you find the life insurance plan you want then you can begin the process of setting up the coverage.
Benefits of Getting Life Insurance
There are so many benefits that come with getting a life insurance plan. However, five popular advantages are:
The Ability to Avoid Taxes on Payouts
Protection for Your Loved Ones
Final Expense Coverage
Retirement Supplementation
The Ability to Avoid Taxes on Payouts
Life insurance payouts are tax-free. Yes, you read that right! Tax-free! That means that the lump sum of money that your beneficiaries collect will not be considered a form of taxable income.
Protection for Your Loved Ones
A good rule of thumb is to have your policy cover seven to ten times your annual income. For example, if you make $30,000 a year then you should have your policy cover between $210,000 to $300,000. This provides the people that depend on your income a security blanket, especially during tough times.
Final Expense Coverage
The average funeral costs anywhere from $7,000 to $12,000. For cost-burdened families, this can be very pricey to deal with. That is why making sure that you have a life insurance plan that can handle this hefty price tag can also help your family.
Retirement Supplementation
If you choose to get a permanent life insurance policy like a whole, universal, or variable plan, then you could accumulate cash value on top of getting death benefits. When your cash value increases over time, then expenses can be covered from handling big purchases, to using it during retirement.
Who Benefits from Life Insurance?
There are a variety of people that can benefit from getting a life insurance policy! However some groups of people that can especially benefit include:
Parents with Minor Children
Parents with Special-Needs Adult Children
Adults Who Own a Property Together
Seniors That Want to Provide Money to Their Adult Children
Young Adults that Have Their Parents as Co Signers
Minors or Young Adults That Want to Lock In a Low Rate
Stay-at-Home Spouses
Wealthy Families That Expect to Owe Estate Taxes
Families that Cannot Afford the Cost of Final Expenses
Businesses that Have a Key Employee like a CEO
Married Pensioners
Individuals with Preexisting Conditions
Popular Life Insurance Companies
There are hundreds of life insurers in America. That is why you need to review your options before deciding on one to open a policy with. Obviously you don't need to check out hundreds of options one at a time, but it can help to consider some popular insurers first. Some top-rate insurance companies include:
Prudential
State Farm
Transamerica
Northwestern Mutual
New York Life
Mutual of Omaha
USAA
You may have heard these names before because some of them are common insurance companies across America for policies besides life. This is a great list to start, or you can use free comparison tools online to review options!
Overall
While death is never fun to think about, it is something that you need to keep in mind. Life insurance can protect a variety of people and prevent them from dealing with additional financial hardship. There are a variety of life insurance options that you can choose from. Before you begin the application process, you want to make sure that you have done your research! You need to find a plan that not only fits within your budget, but works well for your lifestyle.