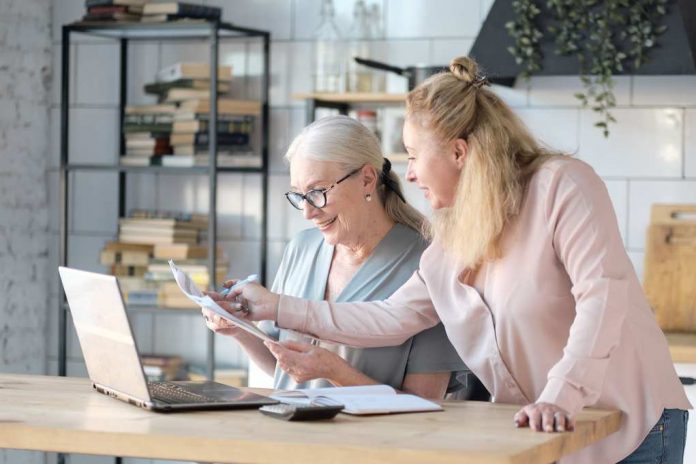 Medicare can be hard to understand, especially for those that haven't used it before. Medicare is a great option for seniors that are 65 or older, individuals with disabilities, and those who have end stage renal disease. Even though this can feel complex, Medicare coverage can be understood in four parts which can make it easier to understand:
Hospital Insurance (Part A)
Doctors and Tests (Part B)
Medicare Alternative (Part C)
Prescriptions (Part D)
Part A of Medicare: Hospital Insurance
Part A of Medicare deals with the cost of a hospitalization. Individuals will receive this coverage automatically if they are apart of Medicare. The best part is that a majority of people do not see any monthly cost! However, just because there isn't a monthly cost doesn't mean this coverage is completely free; there is still a $1,484 deductible for each benefit period.
A variety of services are covered under Part A of Medicare and include:
Inpatient Care at a Hospital
Inpatient Care at a Religious Non-Medical Healthcare Facility
Home Healthcare Services
Medicare-Approved Hospice Care
Surgeries
Nursing Facilities
Part B of Medicare: Doctors and Tests
This portion of Medicare covers an extensive list of services like:
Ambulance Services
Cancer Treatment
Cardiac Rehabilitation
Clinical Research
Doctor's Visits
Durable Medical Equipment (DME)
Mental Health
Outpatient Care
Outpatient Procedures
Preventative Services
Purchase of Blood
Part B coverage is not required by individuals that have creditable coverage from another source like an employer. If you do not currently have creditable coverage and choose not to enroll then you could face a penalty if you decide to enroll later. The monthly premium cost for part B coverage is $148.50 in 2021. Keep in mind there are many similarities to conventional insurance because part B also has a deductible.
Understanding the Coverage of Part A and B
While these two parts of Medicare are a great start to health insurance coverage, they fail to properly cover long-term care. That means those with chronic conditions that require a lot of long-term care will not be adequately covered. This is difficult for the seniors that are on Medicare because oftentimes, they will need long-term care during the remainder of their lives. While long-term care is one aspect that is not covered by Medicare Parts A and B, there are other things that are not covered either like:
Routine Dental Procedures
Eye Care
Dentures
Hearing Aids
Part D of Medicare: Prescriptions
Many Americans use prescription drugs. In fact, over 131 million people do them, this is about 66% of all adults in the United States! That is why Part D of Medicare focuses on prescription drug coverage. Unlike Parts A and B, this Part is administered by private insurance companies, and is completely optional. Not every plan is set up the same so the specific terms will need to be verified when going through the process of getting insurance.
Part C of Medicare: Alternative 
Part C of Medicare is referred to as Medicare Advantage and acts as an alternative to your typical Medicare coverage. Generally, this coverage is a combination of Parts A, B, and D, and potentially additional benefits (depending on the plan). Part C is also administered by Medicare-approved private insurance companies.
Understanding Medigap Insurance
Many people know this as Medicare Supplemental insurance. This is a policy that is offered by private insurance companies to handle the gaps in coverage that Traditional Medicare (Part A and Part B) doesn't cover. There is an open enrollment period for Medigap coverage that opens up the first month an individual is 65 years old and enrolled in Part B Medicare. Medigap coverage works in tandem with your Medicare coverage. For example if you go to a hospital and get both Medicare-covered and non Medicare-covered procedures. First, your Traditional Medicare will cover the costs and then the Medigap will pay for its share of covered benefits. When looking at different Medigap policies, there are generally the same basic benefits but some plans may offer extra coverage.
What Does Medigap Coverage Include?
Some key aspects to keep in mind about Medigap coverage include:
Medicare Advantage Plans are not a type of Medigap Plan.
Medicare Prescription Drug Plans (Part D) are not a type of Medigap Plan.
Employer Health Coverage Plans are not a type of Medigap Plan.
Union Health Coverage Plans are not a type of Medigap Plan.
The Federal Employees Health Benefits Program (FEHB) is not a type of Medigap Plan.
TRICARE is not a type of Medigap Plan.
Veteran Benefits are not a type of Medigap Plan.
Long-Term Care Insurance is not a type of Medigap Plan.
An Individual will need both Part A and Part B of Traditional Medicare.
There will be a monthly premium for a Medigap Policy.
Medigap policies only cover one individual.
Your spouse will need to buy another Medigap Policy if you are already covered with yours.
Once you drop Medigap coverage, you may have a hard time getting it back.
You cannot get a Medigap policy if you already have a Medicare Advantage Plan unless you are switching back to Traditional Medicare.
Understanding Medicare
Now that you know the different parts of Medicare, you may have some questions! Medicare has a lot of information so it is important to have a clear understanding.
What is Traditional Medicare?
Some people also refer to Traditional Medicare as Original Medicare. Regardless of the name, it works on the basis that a service is exchanged for a fee. Basically, when you go to get a medical treatment by seeing a doctor or going to a hospital, Medicare will pay a portion. The portion they pay for is only for Medicare-covered services, you would be responsible for paying the rest (unless there is other insurance coverage that would handle those costs).
What is the Difference Between Medicare and Medicaid?
Medicare and Medicaid can be confused because they have similar names and are both a form of federal health insurance assistance. However, it is important to know the difference so that you can have clear expectations when you actually get your Medicare coverage.
Simply put, Medicare is a government health insurance program for those that are 65 or older, some individuals that receive social security disability benefits, and for people with permanent kidney failure that requires dialysis or a kidney transplant (end-stage renal disease). Medicaid on the other hand, is a state-funded and government-funded assistance program that can give health coverage to people that meet financial eligibility requirements.
Qualifications for Medicare
A good rule of thumb is that individuals that are at least 65 or older will be able to receive Medicare. However, other individuals like younger people that have disabilities and those with end stage renal disease may be eligible as well. You can also review your eligibility online with the Medicare.gov eligibility tool!
What if You Need a Replacement Medicare Card?
Sometimes people lose an important document. That's okay! You will still be able to request a replacement card online. The only information you will need will be your:
Date of Birth
Name
Social Security Number
Once you submit your request, you can expect the card to arrive in the mail in roughly 30 days. For those that have a hard time navigating the internet, they can call Social Security at 800-772-1213.
How to Get Medicare?
Usually people will sign up for Parts A and B of Medicare once they turn 65 or have other qualifying criteria like end stage renal disease or a disability. Sometimes people can be enrolled automatically as well and don't need to sign up at all. You can get more information about the process of getting Medicare on their website!
Overall
Medicare can be difficult to grasp. Fortunately, it can be broken down into four parts which can make it easier to understand. There are two parts that make up Traditional Medicare which include Part A and Part B (if you don't have a source of creditable coverage). There are other optional parts that you can consider like Part C and Part D. It may also help to get a Medigap policy to handle any gaps in coverage that you may have. If you need any more information you can call 1-800-633-4227. From there, they will be able to help you with any questions you have or information you need when understanding coverage.