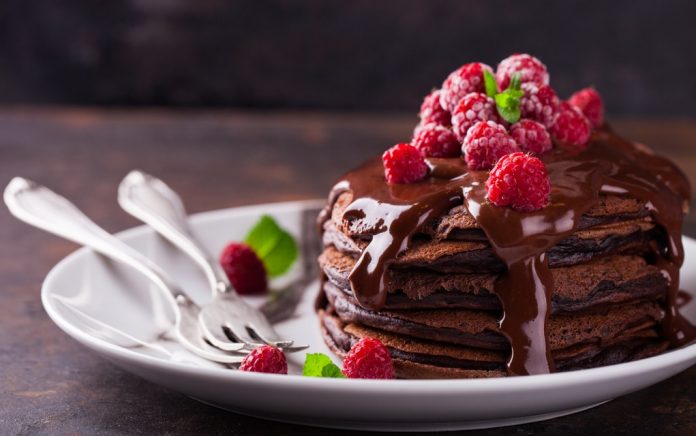 (DailyProsper.com) – Rise and shine. Some mornings, a banana and a boiled egg are not in the cards. But that block of chocolate is calling your name! And there's a mug of hot cocoa right beside it… Should you reach for it?
It turns out the answer might be yes — and not just because it's delicious and easy, either. Chocolate carries a few early-morning health benefits that can boost productivity and help you make a solid start on the day.
Helps Boost Energy and Productivity
If you work crazy hours or don't sleep well at night, having chocolate for breakfast could be beneficial. According to Psychology Today, consuming chocolate in the morning may prevent the desynchronization of circadian sleep patterns. That means having chocolate with breakfast could give you the boost you need to have a more productive day, and it might also help you sleep better that night.
How to Incorporate It
Weight-loss blogger and recipe guru, Liezl Jayne Strydom, has some scrumptious ideas for making a chocolate-inspired breakfast healthy and delish.
But there are other, simpler ways to incorporate chocolate, too. Transform your morning oatmeal by adding a healthy chocolate mix using chia seeds, honey and cocoa to the cooked oats. Top with nut butter and raspberries for a divine treat.
Mix up some homemade chocolate candy for a quick morning pick-me-up. Liezl suggests making your own with cocoa, honey and a little coconut oil. Incorporate dried figs, cherries, pistachios or almonds for a sinful taste that will have you reaching for more.
Chocolate is good in moderation any time of the day. For breakfast, it can give you the lift you need to plow through the workday. Just be sure it isn't the only thing you're eating, because other foods are important, too!
~Here's to Your Success!
Copyright 2020, DailyProsper.com