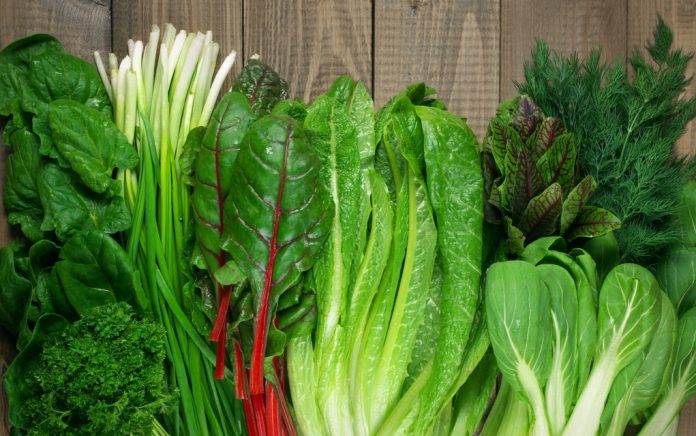 (DailyProsper.com) – We all want to thrive and live our fullest lives each day. To maintain great health, it's important to consume a well-balanced diet. This starts with making sure you have adequate portions from each of the main food groups. The vegetable group offers loads of micronutrients and health benefits that can improve your life, especially dark, leafy greens. Here are some of the best ones you can try today.
Power Greens Loaded with Nutrients
When you visit the grocery store vegetable section, it can be a tad intimidating when you're trying to pick out the right salad-fixings to take home. Here is a tip: Go for the greener, leafy vegetables for more nutrient-dense selections.
Load up on:
Romaine lettuce.
Kale.
Spinach.
Collard greens.
The fresher you purchase these greens, the more nutrients they retain. Don't forget to shop local! Check farmers markets and seasonal veggie stands for organic varieties.
Core Health Benefits
Greens are such an important superfood because they're packed with more than the daily recommended amount of vegetable servings. They have numerous health benefits including promoting healthy glucose levels, regulating blood pressure and reducing heart disease risks.
Collard greens are a good source of vitamin K, and spinach is loaded with vitamins K and A as well as folate and manganese. Kale is a popular green that's also packed with vitamin K. Just a half a cup contains 443% of the recommended daily value.
Cabbage is another beneficial green. It contains glucosinolates, which help protect against certain types of cancer. Even better, try some sauerkraut. The fermentation process used to make it creates healthy probiotics and helps promote good digestive health.
How to Incorporate Them Into Your Diet
You know that eating greens and veggies is important, but how can you introduce them to meals? They're not too appetizing, plain and ungarnished, although that is one of the healthiest ways to consume them.
For a salad, combine romaine, kale and spinach. Garnish with healthy nuts like walnuts and some goat cheese. Ditch the dressing and spritz with some lemon juice.
Vegetable soups are another option. Use a zesty broth with a simple veggie mix of carrots, green beans and chopped spinach.
Make a veggie wrap with kale, parmesan cheese and some sprouts for a tasty on-the-go lunch. Make dinner amazing with a veggie stir-fry. Collard greens, green peppers and chicken in a teriyaki sauce is a great combo on top of rice.
No matter what you decide to have for lunch or dinner, try to mix it up and get those veggies in!
How Many Servings Do You Need?
The USDA ChooseMyPlate recommends around 2 to 3 cups of vegetables per day. This means if you have a veggie omelet or a kale smoothie for a snack before bed, those both count toward the three cups you need.
Leafy greens are the best for optimal health. It doesn't have to be hard to find ways to incorporate them into your diet. Substituting greens for meat is a good place to start and a yummy way to change up dinner. Now is the time to be the healthiest version of yourself.
~Here's to Your Success!
Copyright 2020, DailyProsper.com