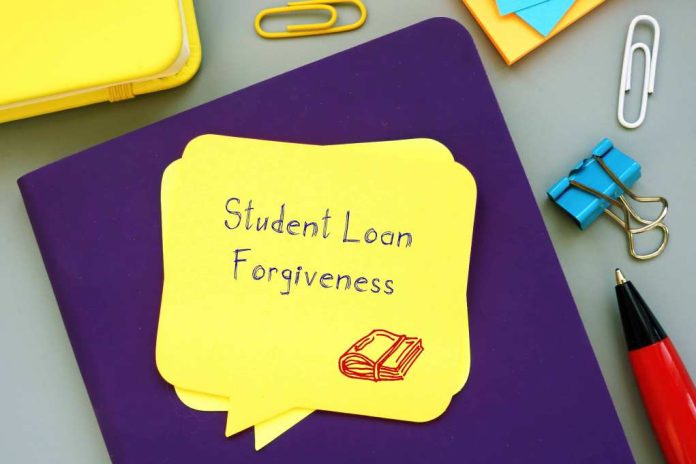 When President Biden came into office, many people expected widespread student loan forgiveness. While this isn't necessarily the case, there has been billions in student loan debt that has been canceled. However, many Americans that have student loans don't know what this means or the benefit of this forgiveness.
How are Student Loans Canceled?
There are three ways that student loans have been canceled. Only loans under qualifying circumstances have been forgiven. This includes:
Public Service Loan Forgiveness (PSLF)
Permanent Disability
Defense Claims
What is the Public Service Loan Forgiveness (PSLF) Program?
In October of 2021, the Department of Education (ED) made an announcement that transformative changes were going to happen with the Public Service Loan Forgiveness (PSLF) program. Those changes resulted in 22,000 borrowers immediately becoming qualified for debt cancellation! The ED expects that the changes to this program will eventually allow over 550,000 borrowers that consolidated their loans to qualify for debt forgiveness.
This program is a great assistance opportunity that some students can benefit from. It cancels the remaining balance on student loans once the borrower makes 120 eligible monthly payments. The only type of borrowers that can qualify for this program must work at a local government agency, state government agency, or federal government agency. This can include:
Teachers
Firefighters
Members of the military
Nurses
Other employees in the public sector
So far under President Biden's term, this program has canceled billions in student loan debt for 127,000 student loan borrowers. The changes that happened to this program let borrowers count all previous payments made on Federal Family Education Loans as well as Perkins Loans. On top of that, borrowers can waive requirements of on-time, full-amount payments. It's important to keep in mind that to benefit from this relief opportunity, borrowers will need to hand in a PSLF application. The deadline for this application is October 31st, 2022.
If you want to learn more information about this program you will want to check out the PSLF tool online. This tool can help borrowers figure out whether or not they work at an eligible employer for either PSLF or Temporary Expanded Public Service Loan Forgiveness (TEPSLF) programs. On top of that, this tool contains information on actions that borrowers can take to qualify, handling the submission process, and more.
Student Loans Discharged for Borrowers with Disabilities
In August 2021, ED also made a regulation change. This change gave 323 million student loan borrowers that have qualifying disabilities the opportunity for their federal student loans to be canceled. Eligible borrowers don't even have to apply for relief. Instead, their determination will be done by seeing if their data matches the Social Security Administration (SSA). This identification process happens on a quarterly basis and started in September 2021.
Student Loans Discharged for Defense Claims Against Certain Schools
Some educational institutions misled and even defrauded student loan borrowers. They did this by claiming these borrowers have a right to file "borrower defense claims" with the ED. If these educational institutions are found to have been in violation of state laws then borrowers may qualify for a complete or partial student loan cancellation. Some student loan discharges include the following:
Corinthian Colleges: $5.8 billion in forgiveness for 560,000 borrowers was announced on June 1st.
DeVry University: 16,000 borrowers got $415 million in student loan discharges. There was additional forgiveness for other qualifying students as well.
ITT Technical Institute: $1.1 billion in loan cancellations were given to 115,000 borrowers in August 2021.
Marinello Schools of Beauty: 28,000 borrowers got $238 million in loans discharged in April.
If you were a student at any of the schools above and you owed funds from a student loan, then you will want to file an official borrower defense claim to get relief. You can do this on the Federal Student Aid website. The application process takes roughly 30 minutes. After you finish your application, the ED will get in touch with you via email to provide information and relevant details about your loan discharge.
What If Your Student Loan Doesn't Qualify for Relief?
If your student loan isn't eligible for relief then there are still things that you can do that can make this loan easier to manage. Some ways to make your student loans easier to deal with include:
Consider an Income-Driven Repayment Plan
Inquire about deference or forbearance
Check out loan forgiveness or repayment support opportunities
Consider an Income-Driven Repayment Plan
Students that have federal student loans may qualify for income-driven repayment plans. These plans are available thanks to the Department of Education (ED) and there are four types to consider. These plans can benefit students because they allow borrowers to reduce their monthly payments to 10% to 20% of their discretionary income. This income is based on their household income, poverty guidelines, etc. Besides reducing the monthly payment, they also extend the repayment term to 20 or 25 years. After this period is complete then the remaining loan balance amount is forgiven.
Inquire About Deference or Forbearance
Regardless of whether you have a federal student loan or private student loan, you may benefit from asking about deference or forbearance opportunities. These options are an excellent opportunity for people who are dealing with financial hardship. It can pause monthly payments for the loan for a specific period of time. However, it's important to keep in mind that interest will still build up on your loans during the time of no monthly payments.
Check Out Loan Forgiveness or Repayment Support Opportunities
Generally speaking, borrowers will need to meet specific eligibility requirements in order to qualify for this opportunity. This is best for borrowers that are looking for a long-term support option. In the meantime, they can find alternative support opportunities for the short term. The opportunities available to you will depend on your specific situation. For example, there are state-based and federal loan repayment support programs for individuals that work in a qualifying career such as:
Health professional
Military service member
Public defender
STEM worker
Teacher
Besides that, there are even some employers that can provide student loan repayment support. They can do this through the form of employee benefits.
Bottom Line
Not every student was able to benefit from student loan forgiveness. The only student loans that have been canceled for student loan borrowers are:
Public Service Loan Forgiveness
Permanent Disability
Defense Claims
If your loan hasn't been forgiven there are still opportunities out there that may be able to make it easier for you to manage your student loans. You can:
Consider an Income-Driven Repayment Plan
Inquire about deference or forbearance
Check out loan forgiveness or repayment support opportunities
There may be more support than you realize. For further assistance, you should get in touch with your school's financial aid office. They may be able to provide additional information that can help point you in the right direction.