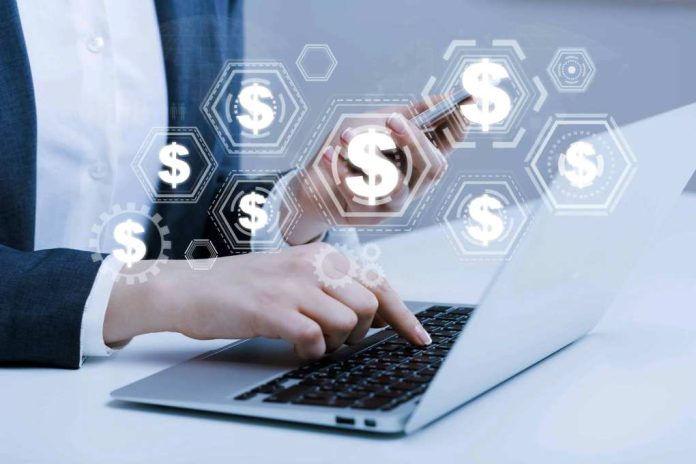 Plenty of American citizens have to deal with many expenses including things like utilities, food, and rent. The cost of using the internet is another bill that consumers often have to pay. In reality, many individuals became highly aware of how poorly their internet kept up with demands like those of school, employment, healthcare, and other necessities when the country was experiencing lockdowns. The government is aware that certain people might need assistance using this service, which is why they established the Affordable Connectivity Program.
What is the Affordable Connectivity Program (ACP)?
The Federal Communications Commission (FCC) provides the ACP program. For households that qualify, this program may offer a monthly discount on internet service of up to $30. For households who live in qualified tribal lands, the savings is considerably greater and has the option to reach up to $75 per month. Households can earn a one-time discount of up to $100 towards the purchase of an electronic item such as a laptop, tablet, or desktop computer in addition to the monthly discount. It's crucial to remember that the electronics must be purchased from participating vendors (as long as they contribute more than $10 but less than $50 to the purchase price). Each family is only eligible for one device and one monthly service discount.
Who is Eligible?
Households must be at or below 200% of the federal poverty line to be eligible for this program. Every year, changes may be made to the Federal Poverty Guidelines. The following income levels would apply to households in the 48 Contiguous States, D.C., and Territories in 2023:
$29,160 for a household of one.
$39,440 for a two-person family.
$49,720 for a family of three
$60,000 for a family of four.
$70,280 for a family of five.
$80,560 for a family of six
$90,840 for a family of seven.
$101,120 for a household of eight
Plus an additional $10,280 per individual
For households in Hawaii and Alaska, there are different income limitations. The Alaska income restrictions in 2023 are:
$36,420 for a household of one.
$49,280 for a two-person family
$62,140 for a family of three.
$75,000 for a family of four
$87,860 for a family of five
$100,720 for a family of six
$113,580 for a family of seven
$107,280 for a family of eight
Plus an additional $12,860 for every additional individual.
On the other hand, the Hawaii income limits for 2023 are:
$33,540 for a household of one.
$45,360 for a household of two.
$57,180 for a family of three.
$69,000 for a family of four
$80,820 for a family of five
$92,640 for a family of six.
$104,460 for a family of seven.
$116,280 for a family of eight
Plus an additional $11,820 for each additional individual
Other Eligibility Requirements
Families may also be eligible if one of the following applies to a member of their household:
Received a Federal Pell Grant in the most recent award year
Meets requirements for an active low-income internet program offered by a participating provider.
Receives benefits from the Supplemental Nutrition Assistance Program (SNAP), Medicaid, Public Housing, Supplemental Security Income (SSI),

Special Supplemental Nutrition Program for Women, Infants, and Children

 (WIC), Veterans Pension, the National School Lunch Program (NSLP), the School Breakfast Program (SBP), Survivor Benefits, or the Lifeline program.
Is a beneficiary of (income-based) Tribal Head Start, Bureau of Indian Affairs General Assistance, or Tribal Temporary Assistance for Needy Families (TANF)
How to Apply 
You should visit AffordableConnectivity.gov if you want to take advantage of this assistance option. You may then apply from there. The option to print out an application and mail it in is also available.
Additionally, your provider (if they take part) might require you to fill out a separate application before they can apply the discount to your plan. To select a service plan, you must both apply for the program and contact a participating provider.
Some Additional ACP Benefits
The program offers recipients other benefits in addition to cheap services.  Those benefits include:
Finding a service package for customers that suits their demands and their budget.
Ensuring that customers may acquire internet services no matter their credit score.
Making sure that providers cannot prevent customers from taking advantage of this program even if they have outstanding debt.
Protecting customers from being obliged to choose expensive, bad plans to get ACP benefits.
Ensuring that early termination costs are not a consumer responsibility.
Reducing the possibility of financial hardship thanks to financial assistance through discounts.
Allowing customers to change their service plans or providers.
Having an FCC complaint procedure available.
Most Frequently Asked Questions
When learning about ACP, consumers frequently have questions. You may find yourself with these questions as well!
Which Service Providers are ACP Participants?
Many service providers participate in ACP. Each area will have a different group of providers. As a result, you could find that there are several participating providers available in some places. To find out more information, get in touch with local service providers. This government website has a list of participating providers organized by state and territory.
Will I Get the Discount Funds Every Month Directly?
Households participating in this program will not get the discount funds directly. Instead, those funds would go to the participating service provider. The provider can then apply the discount to the service that the household gets.
How Many Households are Receiving ACP Benefits?
Millions of households receive ACP benefits. As of February 2023, there were over 10 million participating households. Although there are currently millions of participants, there are still a lot of people who may benefit from this assistance opportunity yet do not even know about it!
Conclusion
You are not the only one who struggles to find an internet service that fits your needs and budget. For this reason, you should check to see if you qualify for programs like the Affordable Connectivity Program (ACP). If you already receive government aid, applying and qualifying for this program may be simple. For further details about your options, you should contact your local service providers. However, there is a lot of info that can be found either online or by calling the ACP Support Center at 877-384-2575.