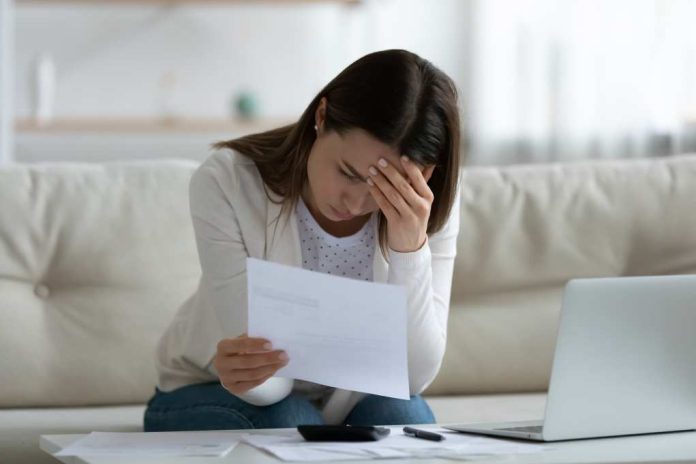 Want to learn how to remove bankruptcy from credit report early? This is easier said than done, but by no means impossible. Today, we'll explain how to remove a bankruptcy from your credit report while also helping you determine if this is the right approach to repairing your credit – or if you're better off with a different option.
Sometimes people can be stuck in such a tough financial situation that they decide to file for bankruptcy. While bankruptcy can provide a fresh start, it comes with consequences like a lasting impact on your credit score, the possibility to liquidate assets, and more.
Before we teach you how to remove a bankruptcy from your credit report, let's explain the different types of bankruptcy to offer a better understanding of what you're up against.
What Does it Mean to File for Bankruptcy?
Bankruptcy is a legal procedure that involves a person or a business that can't handle their repayment responsibilities. To start the process, a petition must be filed (usually by the person dealing with debt known as the debtor). The debtor's assets will then be evaluated. These assets may play a role in how people are able to handle their debts. There are a variety of types of bankruptcies as well!
The different types of bankruptcies are referred to as chapters. Chapter 7, Chapter 11, and Chapter 13 are the most popular. However, there are other chapters which are Chapter 9, Chapter 12, and Chapter 15. These lesser-used chapters are designed for more specific circumstances. Bankruptcy filing costs will vary and each type is designed to help people in a different way.
Chapter 7 Bankruptcy
Individuals that need to get rid of their unsecured debts tend to choose this option. Unsecured debts can include credit card debt, medical bills, and more. People may need to liquidate their property to repay a part or all of their unsecured debts with this type of bankruptcy.
This option basically allows a person to sell or provide nonexempt assets in order to clear their debt. Nonexempt assets can include:
Family heirlooms
Second Homes
Cash
Stocks
Bonds
If a person doesn't have any nonexempt assets then they may not end up having to repay a part of their debt. Non-eligible assets include:
Household goods
Clothing
Tools used for a trade
A personal vehicle
The bankruptcy filing fee for a Chapter 7 Bankruptcy is $335. However, there can be additional fees that go into this option.
Chapter 11 Bankruptcy
This type of bankruptcy is a great option for businesses to consider. The goal of a Chapter 11 bankruptcy is to reorganize the business while remaining open in hopes of becoming profitable.
A company can create a plan for profitability which can include cutting costs and increasing revenue. With this type of bankruptcy, if there are stockholders in the business, only preferred stockholders may receive payments. Common stockholders would not. The bankruptcy filing fee for a Chapter 11 bankruptcy is $1,717 but there can be additional fees as well.
Chapter 13 Bankruptcy
Sometimes people may make too much money to qualify for a Chapter 7 bankruptcy. However, those that make too much but still need a bankruptcy option can file a Chapter 13 bankruptcy. Also referred to as a wage earner's plan, this type of bankruptcy gives both individuals and businesses that have consistent income a way to create workable debt repayment plans.
Generally these plans will span over the course of 3 to 5 years. As a result of these repayment plans, individuals wouldn't be required to liquidate any of their assets. The bankruptcy filing fee for a Chapter 13 bankruptcy is $310 but can have other fees as well (just like the other chapters).
Pros and Cons of Bankruptcy
Even though bankruptcy can sound great, it should only be used as a last resort. That's because even though there are some nice pros that come along with it, the cons may be just enough to outweigh them.
Pros of Filing for Bankruptcy
Some of the biggest benefits of filing for bankruptcy include:
A stay will be placed on debts
Relief from dealing with creditors
Protection from legal action
Debts may be settled for less than you owe
You can still take on new credit while repaying debts
You can get a fresh start
While these sound like some promising benefits to a bankruptcy, there are some drawbacks that should make you rethink this option.
Cons of Filing for Bankruptcy
Filing for bankruptcy can come with some big drawbacks like:
You face losing valuable assets
Bankruptcies can be costly
Federal student loans are exempt from bankruptcy
You may still be responsible for the debt
If you are in a joint account, the other party is still responsible
You could face criminal charges
It's a lengthy process
You could face losing your business
You could face eviction
Difficulty renting
Potentially impact your job/career
Your bankruptcy will be on public record
You can expect to see a negative impact on your credit
There's a waiting period to buy a home
Higher car insurance premiums
It will stay on your credit report for up to 10 years
It cannot be reversed
There are way more drawbacks than benefits when it comes to filing for bankruptcy. That is why this decision shouldn't be made lightly and should be used as a last resort.
How to Remove Bankruptcy From Credit Report Early:
Ready to learn how to remove a bankruptcy from your credit report? Bankruptcy is a serious legal process that can have a lasting impact on your credit report and credit score. However, if you have gone through bankruptcy and want to remove it from your credit report, there are some steps you can take:
Wait it out: Most bankruptcies stay on your credit report for up to 10 years. However, the impact of bankruptcy on your credit score will generally decrease over time as you continue to build a positive credit history.
Rebuild your credit: One of the best ways to improve your credit score after bankruptcy is to start rebuilding your credit by making on-time payments and using credit responsibly. This can help demonstrate to creditors that you are a reliable borrower.
Dispute errors: If you find errors in your credit report related to your bankruptcy, you can dispute them with the credit bureau. Make sure to provide documentation to support your dispute.
Consider credit repair: If you are having difficulty removing bankruptcy from your credit report or rebuilding your credit, you may want to consider working with a credit repair company. These companies can help you identify errors on your credit report and work to have them corrected. We have an article talking about when to repair credit if you'd like to learn more.
Seek legal help: If you believe that your bankruptcy was not properly handled or that you have been the victim of fraud, you may want to seek legal help to have it removed from your credit report.
It's important to note that removing a bankruptcy from your credit report is not a quick or easy process. It requires patience, effort, and a commitment to rebuilding your credit. However, by following these steps, you can take control of your financial future and work towards a brighter financial future.
Other Ways to Improve Your Finances Besides Bankruptcy
While bankruptcy is a last resort, there are other ways that people can improve their financial situation. Popular ways are:
DIY Credit Repair
Those that want to rebuild credit or just improve how they manage their finances can try credit repair on their own through different means like:
Improving Their Credit Management
Working on Paying Off Debts
Disputing Errors on Their Credit Report
If you feel like you're drowning in debt, we have a complete guide to help you navigate this stressful, tumultuous period of your life.
Help from a Credit Repair Company
Some people turn to a credit repair company when trying to improve their finances. Why is credit repair important, though? And will credit repair for me? These are questions we can help you answer today.
Credit repair companies handle the dispute process on your behalf. They would be the ones to analyze your credit report for any inaccurate items and dispute with the credit bureaus. Credit repair companies are not free and can generally cost between $19 to $149 a month.
Are credit repair companies legit, though? We have a complete guide on this subject if you'd like to learn more. And, you can compare and contrast credit repair vs chapter 7 bankruptcy in our blog as well. Otherwise, it's time to bring today's discussion on removing bankruptcy from your credit report to a close…
Final Thoughts on How to Remove a Bankruptcy From Your Credit Report
We hope you feel more confident in how to remove bankruptcy from credit report early after reading this article. And, you should have a better understanding of if it's a good idea to remove a bankruptcy from your credit report.
Filing for bankruptcy can come along with some benefits, but there are drawbacks to this approach as well. That's why it is important to be aware of these factors when understanding bankruptcy and how it impacts your life.
Many people still consider bankruptcy if they find that they can remove the lasting impact that it will have on their credit report for up to 10 years. Sadly, if the bankruptcy in question is accurate then it will just fall off your credit report naturally. If it is inaccurate then the item can be disputed and eventually removed!
You want to think about your options before you make any lasting decisions. And to empower yourself along this journey, we have other resources in our blog for you. Learn about removing late payments with credit repair, credit repair for veterans, credit repair for low income families, debt consolidation vs credit repair, or credit repair vs credit counseling.