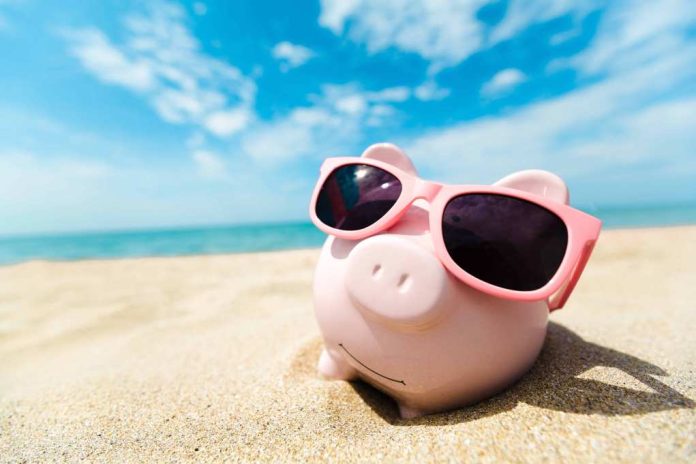 Whether you are someone that lives in a warm climate all year round or someone that faces the heat only in the summertime, it is important to make sure you are prepared. That's because the heat can bring on a whole new set of challenges for your home. Without properly taking care of your home during the warmer months, you could be spending unnecessary money. In fact, the time of year could have an impact on the amount of your bill. That is why you should review ways that other people have been able to save money during warm seasons!
Tips to Save on Your Utility Bills During Summer
Not everything you do can save you money. However, there are some home tips that could actually help you save in the long run! Some tips to save on your utility bills during summer include:
Locate Leaks and Fix Them
Unplug Electronics
Use Energy Efficient Light Bulbs
Consider Fans Instead of AC
Get High Coverage Curtains
Make the Most Out of Your Thermostat
Plan Your Laundry
Locate Leaks and Fix Them
Making sure you have the proper insulation can make a world of difference. For example, if your door has a broken seal which allows cold air to leave your house, then you are basically feeding your air conditioned home air to the hot air outside. This results in your air conditioner needing to work even harder to try and keep the house cool. You will want to try to locate leaks on your own.
However, the best way to ensure that you find everything is to get an inspection done by a professional. They will look all over your home from electrical sockets, to light switches, to doors, to windows, to baseboards, and more. Once you or the professional is able to locate the leak, it should be fixed as soon as possible! Typically this is done by using caulk or foam to seal the leak. However, the fix can vary depending on where the leak is.
Unplug Electronics
Many people think it's a good habit to turn off electronics when they aren't using them. While that's better than leaving them on, there is actually something that you can do to maximize your savings. Instead of just turning the electronic off, you should completely unplug it. That's because electronics may consume power just by being connected to an outlet. If you don't feel like taking the time to unplug your electronics you can get a surge protector. Most of the time these would cut off all power that's not being used!
Use Energy Efficient Light Bulbs
As technology advances, so do the opportunities that can benefit your home. Instead of using a standard light bulb you can use a compact fluorescent or LED light bulb.  Lighting is important because it accounts for roughly 15% of your home's electricity use. With the right energy efficient bulbs, households can save roughly $225 in energy costs every year.
Consider Fans Instead of AC
When it's hot outside, it's natural to want to crank up the AC to beat the heat. However, it can be costly. That is why individuals should consider using floor fans or ceiling fans instead. On average ceiling fans can contribute to saving households between 4% to 8% on cooling costs. That's because these types of fans use less energy! However, it is important to note that fans can't actually make the room cooler. Instead, fans circulate air to create a cooling effect.
Get High Coverage Curtains
If you don't have curtains on your windows, sunlight can directly enter your home. This can cause your home to heat up. That means you either need to spend more money to keep the house cool or deal with a room that may be uncomfortably warm. That is why during peak sunlight hours you can have curtains that don't allow a lot of sunlight to come through. As the sun sets you can open up the curtains if you want more natural light.
Make The Most Out of Your Thermostat
Like we said earlier, advancements in technology can make a difference in how much you are able to save. That is why you want to make the most out of your thermostat or consider upgrading your thermostat to have more capabilities. If you have a programmable thermostat then you may be able to automatically adjust the temperature. In fact, if you properly use these types of thermostats you may be able to save roughly $180 a year!
Plan Your Laundry
Even though it may be tempting to do multiple small loads of laundry, it could be costing you in the long run. That is why you will want to make sure you only do laundry when needed. Besides that, how you do your laundry can make a difference in your savings as well. An easy way to reduce your utility bill is by washing your clothes with cold water instead of warm water. This reduces the amount of energy that your washing machine will use.
When it comes time to dry your clothes you may even be able to take advantage of the heat! Instead of using your dryer you can hang your clothes up outside. This eliminates using additional energy on your load of laundry all together!
Programs to Help You Save
Besides taking into consideration tips to help you save on your utility bills, there are some programs that can help Americans in need handle this expense as well. Some programs that can help include:
Low Income Home Energy Assistance Program (LIHEAP)
Weatherization Assistance Program (WAP)
Energy Efficiency and Conservation Loan Program
Bottom Line
Your utility bill can be impacted by a variety of different factors. One specific factor that can impact your bill is the time of year. That's because some seasons are warmer than others. When you are dealing with a warm season then there are some tips that you can consider to reduce your energy bill! Some of the tips include:
Locate Leaks and Fix Them
Unplug Electronics
Use Energy Efficient Light Bulbs
Consider Fans Instead of AC
Get High Coverage Curtains
Make the Most Out of Your Thermostat
Plan Your Laundry
Besides tips to help you save there are some programs that may be able to help as well! The best opportunity for your situation will vary. Be sure to look into all available options and plan accordingly.