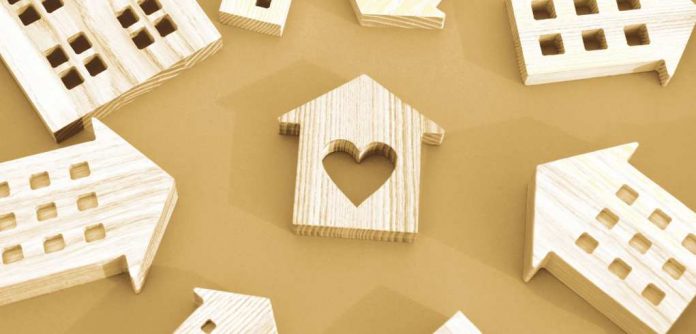 Introduction
As the economy continues to deal with the impact of COVID-19, many Americans are stressing about their rent and mortgage due to issues with their income. That is why low income affordable housing is more important than ever. Luckily, if you are dealing with this, you are not alone in your struggle. There are even some opportunities that are available that can help you get back onto the right path, with the most affordable housing in the US!
Housing issues are on the rise and you might find it hard to find a home that you can afford, which is an issue many Americans are currently facing. So, do not worry, it is not just you. There are many available affordable housing programs that you can apply to. This can provide some financial relief and improve your standard of living.
This article will inform you on affordable housing programs and how you can prepare to apply affordable housing into your life. (Basically, we are going to tell you what you need to do to make it happen. Do not hate us; we promise that you will thank us later.)
What is Affordable Housing and Does It Apply To You?
Affordable housing can mean so many things; it depends on who you are asking. However, there is an objective definition that many agree on. That would be that affordable housing is when you spend 30% of your income on housing, which includes rent and\or mortgage. The Housing and Urban Development Department also agrees on that definition. If you have been spending more than 30% of your income on a house, then you are not taking part in affordable housing.
In the case that you are spending more than 30% of your income on housing, then you can qualify for housing assistance. As an example, the Section 8 Assistance Program provides housing vouchers that will allow you to only pay 30% of your income on housing. The housing voucher covers the rest of the housing costs. If you are impressed with the Section 8 Program, there is more where that came from. The federal government has been taking an active role in combating the housing issue and supporting affordable housing for low-income households and individuals. If you receive financial assistance on your housing unit, then your financial situation will significantly improve. (Not to mention, your mental health will improve as well. Since you will not be staying awake every night, wondering how to cover your rent.)
How to Get Affordable Housing
Your local Public Housing Authority (PHA) is the best place for you to begin your journey. This is a free tool that can provide guidance to what programs you may be eligible for. You need to fill out an application, which is free to do. This application will determine your eligibility for a variety of housing programs from a local, state, and federal level. You will also be able to read up on information in order to get a better understanding of what affordable housing means to you.
Typically, state and local governments are responsible for managing most affordable housing programs. This means that each state varies in its execution and the budget might be different from one state to another too. You should consider talking to your local Public Housing Authority office on this matter. An eligibility requirement in North Virginia might not be necessary in Alabama.
Another thing you should keep in mind about affordable housing programs is the waiting period. When you apply for affordable housing, you might end up on a waiting list that lasts for two years. That is completely normal and it is no way your fault. Almost all affordable housing programs are high in demand, while the funds are low. (Well, you do the math.)
Understanding Your Options from Federal and More
Federal Housing is a great opportunity for people who are in need of assistance. However, the issue that Americans currently face is the fact that there is a limited amount of affordable housing. (We have said it before and we will say it again.) This means that people will likely need to use alternatives when it comes to finding something for their situation. Fortunately, there are a variety of opportunities available no matter where you are!
If you are waiting for federal housing assistance, then you can look into the National Low-Income Housing Coalition website that can provide you information about alternatives like affordable tiny houses, other non-federal programs, and more. Other non-profit options like Habitat for Humanity, as well as local efforts in your area can be another great place to look! If you run out where to look with federally-funded affordable housing programs, then you can always go for the private sector or non-profit organizations.Also, if you're not looking for a specific housing unit,  the NLIHC can always provide you with alternative housing options. So, you will have a house, just not the one you have always imagined. (It's not ideal, but it is cheaper.)
Some Tips on How to Prepare for Affordable Housing
While finding affordable housing can be a daunting task, it is best handled with confidence! If you handle the process with the right amount of time, energy, patience, and organization then it will be much more manageable to deal with. Make sure to utilize the resources you have available both online and in-person.
It can be exhausting and you might not have the energy to do it. But, there are things you can do to prepare for affordable housing programs. These programs do not accept just anyone; you will need to meet eligibility requirements to qualify for assistance. In order to qualify, you need to make some changes to your lifestyle.
Organize Your Financial Situation
Before you can apply for affordable housing, you should start by organizing your financial situation. You need to know where the money is coming from and where it is going. How can you do that? By creating an extensive budget, where you outline all of your income and your expenses. This is probably going to be painful, since you are shining a light on all of your expenses, even the ones you are not proud of. But, once you understand your financial situation, you will know how much financial assistance you need.
As you are creating your budget, you need to be as thorough as possible. You need to find out how much you are spending on housing, basic needs, and healthcare. Also, you will need to add any luxurious expenses you have, including subscriptions and gym memberships. After you are done with your budget, you will be able to determine two things. The first thing is how much you are spending on a monthly basis and what are you spending your money on. As for the second thing, you will find out if you are taking part in affordable housing or not. Furthermore, if you are not, then you can determine how much you need for affordable housing.
Improve Your Credit Score
Your credit score is the most important thing in your financial situation. When it comes to your credit score, it determines just how reliable you are with financial entities and payments. Most lenders focus on your credit score to find out what kind of person you are. (More on a financial level, and less on a personal level.) It is absolutely essential for you to maintain a good credit score. But, that is one of the hardest things you could do in your financial situation. Bad credit scores are a big turn-off for lenders. They will be discouraged to sell or rent a housing unit to you, if your credit score is in the red. Also, your credit score could influence whether you can secure a loan or not.
If you find that your credit score is bad, then you need to improve it. You can do that by making all your payments on time. This includes all bills or installments that you might have. Also, you should make sure that you pay off all your debt. By paying off your debt, you will be able to improve your credit score faster and secure yourself a loan.
Know What You Need For Now and For Later
Honestly, you should know what you need by now. You do not have to have your whole life figured out, because no one really knows what they are doing. But, when it comes to your finances, you should have a general idea of your needs. This would be very helpful for you when you are applying for affordable housing programs. You might not be able to hammer down everything right away, so why don't you start small? Start by finding out what you need now. What is your main priority right now and how can you get it? Once you have figured that out, then you are ready for the next step.
The next step is finding out what you need later on in life; think long-term investments and things you will need when you are retired. What will you need then? Is there anything in particular that you feel will make your life easier later on that you can start working on now? Knowing what you need now and later on in life will allow you to narrow down on your options. You can only plan for your future when you know what you need in life.
Do Not Think Too Much About It
We understand that constantly thinking about your current financial situation can be stressful. So, here is advice that will change your life, do not think too much about your financial situation. You do not have to sit around all day and worry about your finances; they are not going anywhere. Maybe there is a certain debt or payment that you have not gotten around to. Or, maybe you are unhappy with your current financial situation, in general. But, the more you think about it, the worse it will get. (It is all elementary, Watson. You attract what you think about.)
You should think about your financial situation for a certain amount of time, but any more than that will give you hives and a headache. While you are thinking of your financial situation, make sure that you plan to improve your financial situation. Negatively dwelling on it will not change the outcome or miraculously make it go away. Once you are able to balance your way of thinking, you will find that things will run smoother and your skin will clear up. Of course, this will not happen in a day, but you should be patient. You can always think about your financial situation, the hard work is not thinking about it too much.
Conclusion
In conclusion, if you are financially struggling because of your house, then you are not alone. There are many people out there who are on the same boat. This is why the federal government has been focusing their energy on affordable housing programs. In order to take part in affordable housing, you will need to spend only 30% of your income on housing. If you are spending more, then maybe it is time to look for financial assistance. Typically, most affordable housing programs attempt to lighten the load by allowing you to pay only 30% of your income on housing. The program covers the rest of the amount for you.
Now, you need to meet certain eligibility requirements to be able to qualify for affordable housing assistance. To qualify, there are things that you need to do. First of all, you should organize your financial situation and create an extensive budget. Secondly, you should consider improving your credit score, if it does not look good. Then, find out what you need financially, for the short-term and the long-term. Finally, after you have thought your way through ten years of your retirement, do not think of your financial situation too much. You never know you might get out of your tight spot and change your way of thinking in one fell swoop.