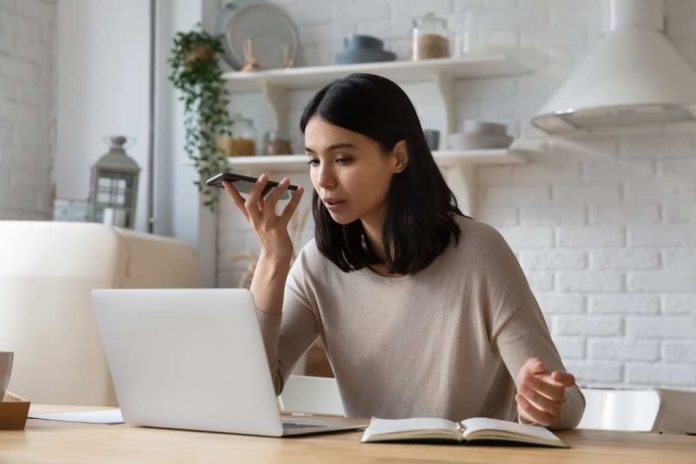 We all want stable jobs. Well, in reality, we all want a stable income–the job part just comes with it. For most people, we wish we could lie down on a couch somewhere and watch our bank accounts get bigger. None of us want to spend the time and energy required to get to work and deal with our coworkers and bosses. We also don't want to take away precious time that we could be spending with our loved ones instead. That's why the development of remote jobs comes as a great opportunity for many folks out there.
Having an online-based job changes a lot of things about your life, starting with the fact that you don't need to leave your comfortable bed in the morning to commute to work. This simple change affects your sleep patterns, as well as the time you'll have to do other things. Adding to that, you get to save money whether on public transportation or even on buying a car that takes you to an office.
Let's circle back to that free time spent with our loved ones. While avoiding the many stress-related symptoms that come with office work, an online worker can instead focus on improving their family relations. With online jobs, we can spend time on the hobbies and interests we always wanted to do.
These remote job opportunities give us the flexibility of both time and space. You could practically work from anywhere in the world, as long as you have the devices necessary. You'll probably also need fast and stable internet connections. So, whether you want to live in a cheaper city or perhaps even in a country you always wanted to check out, remote jobs allow those opportunities.
The point that many out there struggle with is finding these remote job opportunities. Many will claim "I don't know where to start." That's why we're here to look into some of your possible options. We'll discuss what kind of jobs you could do, where to find them and more!
The Kind Of Jobs You Can Find Out There
If you go on Google and type "online job opportunities" you'd probably get lost in a sea of options. The idea is to know what jobs you qualify for and narrow your fields of choice to a limited number. So, let's list a few fields you should look into.
Virtual Admin Assistant
Are you good at replying to emails, setting up meetings, and processing documents? If so, this job might be for you. It works the same way a normal admin assistant job would. The only difference is that you can do it from the comfort of your own home. Admin assistants are expected to always be on time. Their managers also expect them to listen well and be able to express themselves professionally. However, the job, in essence, isn't difficult to perform. After all, all tasks admin assistants have to perform are straightforward. It's a pretty good and easy job considering that you can make an average of $36,272 a year doing it.
Data Entry
As the name suggests, all you'll need to do is enter data into databases. Alongside how easy the job is, it also doesn't require many qualifications. This is also a job that is needed by the majority of companies around the world, especially the biggest organizations. These organizations can include businesses, governmental agencies, and NGOs. This job pays an average of $36,261 per year, with a potential added amount of about $22,657 (as of July 11th, 2022). This added amount comes from other cash sources like cash bonuses, commission, profit sharing, tips, etc.
Customer Service Agent
Every company that sells any product or service in the world needs to have a customer service department. The department is the single most important communication channel between the company and its customers. Most customer service agents had to commute to work and end up in cubicles answering phone calls, but things have changed. Now, customer service agents have the opportunity to work freely from home. Considering that kind of job often operates on rotational shifts, working from home makes it a lot easier. For such a job, you'll need to be professional and responsive. You can expect to make an average of $32,759 a year.
Virtual Translators
We sometimes forget that the whole world doesn't just speak English all the time. To put things into perspective, there are about 7,100 languages spoken around the world today. Translators are usually preferred to be either native in the language they work on, or at least fluent enough to be credible. Translation work can also be quite flexible as it doesn't require certain working hours. Working in the translation field can make you over $78,000 a year from the comfort of your own home.
Free Ways To Develop Your Professional Skills
We all need to improve our skills constantly to keep up with the ever-growing job market. The problem with getting higher-paid jobs is the competition. While your skills for your current job can be sufficient, you'll always need to find yourself a new edge to get the bigger bucks. One surefire source for skill development is the internet. Since the majority of high-paying jobs are done digitally, it only makes sense to grow your skills on a computer. At the same time, many of us don't know where to start and/or don't have the money to spend on online courses. This is why we gathered some resources that might help you. They can be great starting points in your career development path. Some of the following courses may offer paid courses, but they will also include a wide variety of free ones:
Udemy
Alison Online
Coursera
Skillshare
Conclusion
There are a variety of different online job opportunities available that pay well. The amount of money that you need will depend on your current financial situation. However, there are a wide variety of options available at a bunch of different price points. Besides the ones on this list, you can also look for other job opportunities through an online search!