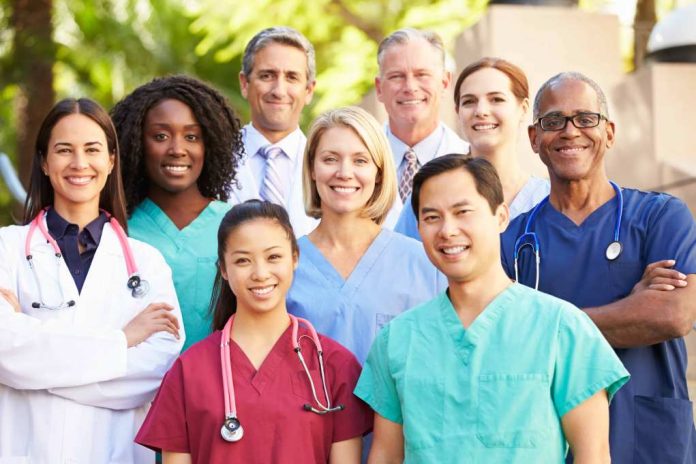 The school you choose can make a world of difference when it comes to getting your education. That is why it's important to know what different education options are out there so that you make the best decision possible. One school that can be particularly beneficial is United Medical Academy (UMA). However, many students aren't aware of this education option. Which is why this article is going to cover some of the benefits that come along with this school (which includes getting a free laptop!).
What is UMA?
UMA is a type of healthcare educational institution that is nonprofit. This school has been offering accredited and comprehensive healthcare education for more than 28 years. Thousands of students have attended this school. In fact, there are more than 75,000 alumni! This accredited institution offers both online courses as well as campus-based training. It's worth noting that the online courses are both content-rich and interactive. On top of that, for the campus-based training it is only available in the Tampa Bay area.
UMA Values
This educational institution has six values that can help students better understand the environment of this learning atmosphere. These values are:
Behaving with Integrity
Impressive Student Outcomes
Committing to Success
Following Purposeful Results
Creating Fun and Energetic Learning
Being Able to Work with Others
Behaving with Integrity
UMA prides themselves on making sure they handle their operations ethically, honestly, and with integrity. That is why they have fair and trustworthy interactions with everyone they serve. On top of that, the team members at UMA regardless of their status lead by example when it comes to these values. They strive to do right by their students which is why professionals are disciplined, straightforward, and dependable.
Impressive Student Outcomes
UMA cares deeply for their students. That is why they have a strong sense of commitment and passion when preparing students for meaningful careers. They have a deep dedication to making sure students have career success as well as educational success. Through this dedication, they do a good job at improving the confidence of students which can empower them to maximize their full potential.
Committing to Success
Not only does UMA have a commitment to their students, but they also have a commitment to the success of their team members. That is why from a professional standpoint UMA wants to make an environment that not only attracts some of the best talent but retains them as well. On top of that, UMA offers:
Ongoing learning opportunities
Career development
Employment growth options
Through recognition and rewards, UMA team members can get benefits for their contributions to both the students and the institution.
Following Purposeful Results
Since UMA's mission is centered around students, there is a sense of purpose that reflects that mission. UMA takes on the responsibility for providing support for the outcome of students while holding them accountable. UMA thinks both critically and strategically, while looking for innovative solutions to challenges that students face, all while being open to new ideas.
Creating Fun and Energetic Learning
It's possible to pursue a higher education while enjoying the process. That is why UMA works hard to:
Build energy
Have fun
Be optimistic
Make a positive working environment
UMA believes that the above is important to the success of their students and the educational institution itself. UMA aims to inspire others as well as be inspired by others. That is why they often show appreciation to the successes that people have whether small or big.
Being Able to Work with Others
At UMA, they have the belief that teams that are both diverse and inclusive can result in breakthroughs. That is why they aim to not only build but maintain positive relationships between team members. Team members come from a wide range of backgrounds yet there is a shared level of respect and humility between each other. This involves figuring out conflicts constructively. In the eyes of UMA, through working together, people win together.
Benefits of UMA
When students handle the cost of tuition at UMA, they may not realize this covers the following:
Laptops for those who are eligible
Individualized Support with Academics
Preparation for Certificates
Readily Available Technical Support 24/7
Employment Support
That's not all. At UMA, they heavily focus on the needs of their students. That is why they encourage students to speak to them directly so they can talk about career interests and advice to help those on their path of a higher education. Something that is worth noting about UMA includes:
ABHES Accredited
Employment Assistance
Financial Support
Online Education
ABHES Accredited 
The Accrediting Bureau of Health Education Schools (ABHES) has institutionally accredited UMA. ABHES is an accrediting agency that the United States Secretary of Education recognizes. This goes to show that this school isn't just some random institution with no credentials!
Employment Assistance
There are support members that can help with students and their career. In fact, there are over 225 of these support members! Through their help, graduates can go after job opportunities and even get interviews set up with potential employers.
Financial Support
Sadly, not everyone can easily handle the cost of getting a higher education. That is why there is financial support available to students. However, students must qualify in order to benefit from this support. Luckily, students can get support from UMA when it comes to reviewing their options.
Online Education
Oftentimes, online learning can be difficult for students to pursue especially if they choose a health field. However, at UMA they offer:
Individualized feedback from teachers
Educational videos that are readily available
Group learning through discussion boards
Live group sessions that students can take part in
What Do Employers Think?
The proof is in the pudding when it comes to understanding how employers view UMA students. In fact, 90% of employers that decided to hire a graduate from UMA stated that they would hire another! This number comes from the averaged results of a 2019 – 2020 employer survey that UMA conducted. For context, the survey got 271 responses! That percentage should come as no surprise. That's because there are excellent programs available as well as resume assistance that students can take advantage of. Once graduates are done schooling, they are ready to rock 'n roll with the right preparation to fill in their medical professional role.
Overall
UMA is a great opportunity for students that want to pursue an education within the medical field. Not every school is created equal! Some benefits that come along with UMA include the following:
Laptops for those who are eligible
Individualized Support with Academics
Preparation for Certificates
Readily Available Technical Support 24/7
Employment Support
For more information about this educational institution, individuals can go online to the UMA website. This website will have relevant information and resources to students in need!