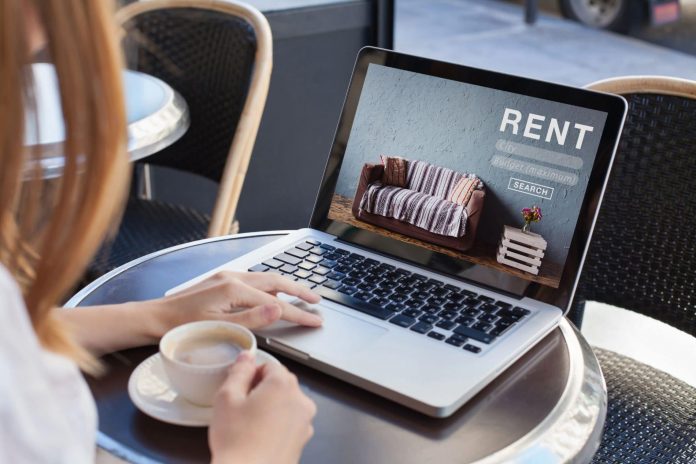 If you're a landlord or a property manager, you might be facing the concern that tenants might leave sooner than you think, especially given the fact that the National Apartment Association reported a 51% turnover rate in rentals. You're not alone as other landlords and property managers are seeking to quickly get qualified tenants to fill available units as soon as possible. With rental listing sites getting a lot more traffic than ever, the internet is fertile ground to find more possible candidates seeking a rental property. These websites all tend to have user-friendly cell phone apps that help get landlords and property managers the exposure that they need. If you as a landlord or a property manager are confused as to which rental websites to choose, we have four of the best rental listing sites that we think you should read about.
Cozy
Cozy lives up to its name being designed to be not only user-friendly but even fun. As a landlord, you will have the ability to market your listings, lease, and manage your rental property. With an attractive dashboard design, users will find all visuals appealing and listings on this website can also be promoted on Doorsteps.com and Realtor.com. Customs links are available for sharing on email, texting applications, and social media. You will also be able to upload pictures, post your property description, and add all the details you feel is necessary to make your listing look appealing.
Apartments.com 
Known as one of the more attractive websites for viewership, Apartments.com is designed to ensure that prospective tenants examine the details of the listings. They will be able to tell how much is going to be charged in terms of rent, the property's size, and the property requirements. All of this has to be looked through before the prospective tenant can submit his/her application. That is why this site is considered one of the best rental property websites, especially if you are a tenant looking to move. Publishing a listing on the website is also pretty easy and quick, where you can use tags specific to a location or other preferences so that the property can stand out. Other features that the website has that landlords would find useful include tenant screening, rent collection, and online tour scheduling.
Avail 
One of the most important aspects of a listing site is the sophistication of the tenant screening process, and you are guaranteed to find that with Avail. This site gives information about prospective tenant's employment history, eviction history, income, and criminal records. Apart from all the fancy security checks, if you're looking to maximize your exposure, then Avail definitely deserves a position as one of the top sites. It syndicates listings to other sites, such as ApartmentList, Apartments.com, Zillow, Trulia, Realtor.com, Doorsteps.com, and many others. You will find that it can do this with social media as well.
Zillow Rental Manager 
This is one of the more popular house rental listing sites because of the fact that it features a variety of home options from townhomes, to houses, to apartments, and more. Enjoying a unique level of sophistication, Zillow Rental Manager ranks as one of the top rental listing sites in our view because of its large inventory, heavy visitor traffic, and it gives landlords a wide variety of different services. Users will have to follow three simple steps to create a listing. First, you need to include the property information and pictures. Second, you will need to specify how much you charge in monthly rent. Finally, you will be ready to publish your listing. You'll also have the option of making edits or changes to your online profile as a landlord. In addition, all those with a rental property who are seeking tenants will be able to customize their requirements by checking off whether they would allow pets or not. Those seeking a rental property will also be able to customize their search with very specific preferences, such as location and views.