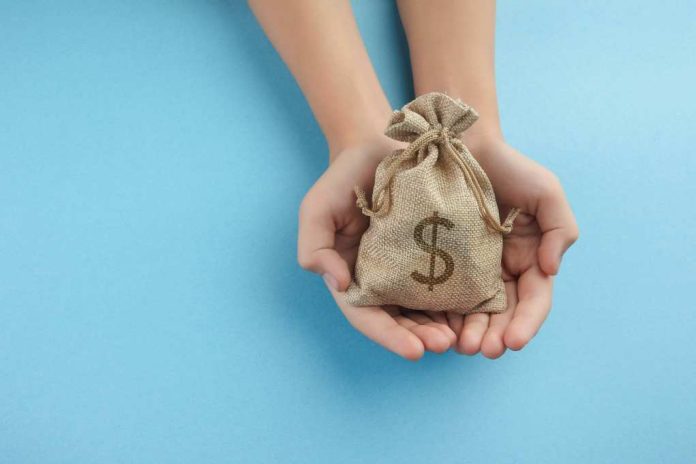 There are many homeowners that heard about mortgage relief options but what does that really mean? What will you gain from mortgage relief programs as a homeowner? Fortunately, there are several assistance options that can offer you the relief you need, especially if you are financially struggling. You have a few options to choose from but you need to make sure that you have the right mortgage relief program that will suit your current situation. This article will help you find out about different mortgage relief programs and how you are eligible for these relief options.
2022 Mortgage Relief Opportunities
One of the most common financial relief opportunities is a mortgage refinance relief program. This relief option will help you replace your existing loan with a new one that has a better interest rate and monthly payments. This is because the refinance program will have new terms.
Unfortunately, when most homeowners recall a government mortgage relief assistance option, the first thing that comes to mind is the Home Affordable Refinance Program (HARP). While the HARP is a popular option, it expired in 2018. Despite the fact that this relief program expired, homeowners still require assistance with their mortgages. As a response to those who require assistance, the Federal Government offers different mortgage relief opportunities that can help you out.
What Can You Do, As a Homeowner, for Mortgage Relief?
There are several options that you can go through, as a homeowner. Thankfully, there are many mortgage relief opportunities you can consider. But, you need to make sure that the option is ideal for your current financial situation. These homeowner relief options include:
Refinancing to a lower interest rate and payment plan
Using a Streamline Refinance (without appraisal)
Asking for a loan forbearance to put a pause on your mortgage payments
Talking to your mortgage servicer on modifying your loan
These options sound great, but what do they really mean? This article will tell you everything you need to know about mortgage relief options available for homeowners in 2022. You never know what kind of help you might find. But, you need to make sure that you choose the right mortgage relief option that will improve your financial situation.
Refinancing Your Mortgage
Refinancing your mortgage is a current option for homeowners who need a better loan with more affordable payments. If you plan to refinance your mortgage, then you will be repaying an existing loan and replacing it with a new loan. There are many different reasons why you should refinance your mortgage. This includes:
Wanting to obtain a lower interest rate on your mortgage
Considering to reduce your mortgage term
Needing to go into your home equity for a financial emergency or make a big purchase
Preferring to convert from an adjustable-rate mortgage (ARM) to a fixed-rate mortgage, or the other way around
Typically, you will find that refinancing your mortgage will cost from 3% to 6% of your loan's principal amount. Additionally, refinancing your mortgage needs an appraisal, application fees, and title search. This is why you need to define whether refinancing your mortgage is the right financial decision for you.
Asking for a Loan Forbearance
Asking for loan forbearance is a mortgage relief option that you can also consider. Home loan forbearance means that you will suspend or reduce your mortgage payments for a fixed period of time. This will help you stay afloat during a spell of financial struggle. If you are considering this option, then you should apply as soon as possible. The small amount of payments that you missed will make it easier for you to set up this option with your lender.
Reinstating Your Mortgage
If you want to reinstate your mortgage, then you can. Mortgage reinstatement is a mortgage relief option for those who are trying to fix their delinquent mortgage. You can do this through paying the entire amount of payments that you missed. This includes taxes, interest, and insurance that you missed. Mortgage reinstatement is a good option for homeowners who do not struggle from financial hardship and can make a lump sum amount.
Creating a Loan Repayment Plan
Another option is a home loan repayment plan that offers you the option of working out a new payment schedule for a fixed period of time. This agreement would take place between you and your lender. Keep in mind that a portion of the overdue amount will be added to the mortgage payment to repay the missed payments over time.
Modifying Your Loan
If you want to modify your loan, there is a chance to work that out with your lender. Loan modification could help make your loan more affordable and easier to pay off. Your lender could agree to decrease a part of your loan to facilitate this type of loan. But, you should act as soon as you can so that you can modify your loan at a faster pace.
Mortgage Relief Opportunities for Government-Backed Mortgages
The assistance options above are a good option for homeowners that have traditional mortgages. But, what about those that have a mortgage that the Federal Government backs? Typically, many homeowners are in possession of the following types of loans:
Government-backed Federally Housing Administration loans
United States Veteran Affairs loans
United States Department of Agriculture loans
Homeowners that have these forms of loans can select a streamline refinance as a type of mortgage relief option. There are some benefits of this type of mortgage relief, which includes:
If the borrower's home is underwater, then you can still use this option
Even if the borrower does not have a lot of equity, you can still use this option
There is not a lot of paperwork involved
Borrowers do not need to confirm or verify their income
Borrowers do not need to confirm or verify their employment
There is no need for home appraisal
Competitive interest rates
Federal Housing Administration Streamline Refinance
The Federal Housing Administration (FHA) is within the Department of Housing and Urban Development (HUD), which is a resourceful tool for housing relief assistance options for those who are struggling. Homeowners can be eligible for this refinance option If they made at least 3 consistent on-time payments on their existing FHA mortgage, homeowners can be eligible for this type of refinance option. Even if you are in forbearance already, you can still receive this type of assistance option.
Requirements for an FHA Streamline Refinance
One of the main eligibility requirements for an FHA streamline refinance is defining a net tangible benefit. This means that the homeowner should show the FHA that refinancing will benefit them financially. To receive this type of net tangible benefit, you could reduce the mortgage term or the interest rate, or both. As an example, you do not meet the requirements for an FHA streamline refinance, in the case that the new mortgage reduces the monthly payments only through the extension of the total due payments. The homeowner will pay the same amount over time, thus they did not receive any benefits financially.
Department of Veterans Affairs Streamline Refinance (IRRRL)
The Department of Veterans Affairs (VA) plans to provide assistance to veterans who served their country. This is why they provide a very flexible and lax mortgage relief assistance program to eligible veteran homeowners or qualifying partners. Even those that are currently delinquent on their loan could have the option to refinance their home.
VA Streamline IRRRL Eligibility Requirements
You may qualify for a VA IRRRL, but only if you financed the home with a VA loan. Additionally, you need to prove that you currently live, or previously lived, in the home. Unfortunately, the IRRRL is not accessible to Veterans with non-VA loans. Veterans who have non-VA loans that want to refinance to a VA loan can consider looking for VA cash-out refinance options. Lenders might also have conditions and requirements about how long you should have had your current mortgage, how many payments you have given, and how long it will take to earn back the costs and fees that come with the new loan. Specific conditions and policies on credit scores, appraisals, loan-to-value ratio and more can vary from one lender to another.
Currently, Veterans United needs homeowners to have no 30-day late payments in the past year on the refinanced loan. Another important thing you should keep in mind with the IRRRL is that the VA streamline refinance only needs previous occupancy of the home. As opposed to VA home purchase loans, you do not need to remain as the primary resident in the housing unit.
United States Department of Agriculture Streamline Refinance
The United States Department of Agriculture, USDA can provide assistance to homeowners that reside in rural areas with a USDA loan refinance to gain better loan terms. Since this refinance relief option is a form of streamline refinance, there are more flexible terms for borrowers to qualify.
Eligibility Requirements for USDA Streamline Assist Refinance
The eligibility requirements for the most popular USDA refinancing program, the USDA streamline assist refinance, are simple and clear for anyone to understand. To qualify for the program, the home you will refinance must be your main residence. Additionally, the home must have its mortgage directly from the USDA or a USDA-guaranteed home loan. As a borrower, you need to have made 12 on-time payments at a consecutive rate before you apply for refinancing. Also, the refinancing should lead to a decrease in your payments of at least $50 per month. As opposed to a standard loan application, you do not need to worry about any requirements on credit reports, home appraisals, or property inspection. Keep in mind that current income does not play a factor in your eligibility, either. All you need to do is document that your income falls within USDA levels.
In addition, the USDA standard streamline program operates the same as the streamlined-assist program. But, you will need to provide proof of current income and meet the criteria for debt-to-income. With the standard streamline program, there are no requirements on the drop of payment of at least $50. Additionally, the program allows the removal of existing borrowers on the refinance, as long as one of the original borrowers stays on the loan.
Understanding How Mortgage Relief Refi Programs Work
One of the best benefits of a mortgage refinance is the fact that homeowners have the option to change their mortgage to suit their goals better. This could be a better monthly payment, improve your financial situation, etc. Additionally, you can receive these benefits from a mortgage relief refinance program:
Reduced interest rates
More affordable mortgage payments per month
No appraisal fees
Flexible and lax eligibility criteria
Why Does Congress Provide the Opportunity for Mortgage Stimulus?
There are a lot of people who find themselves in sticky situations that they cannot get out of. When they reach a point where they need assistance, then someone needs to help them. This is where the Federal Government comes in and that is why they provide mortgage assistance options. The main aim is to provide assistance to homeowners and help them prevent foreclosure. Foreclosure has an impact on the borrower and on others too! Mortgage lenders and investors could lose money, which could negatively influence the US economy. In fact, bad mortgages are factors that contributed to the housing market crash of 2008.
What to Do About Mortgage Relief Programs
Homeowners that decide on mortgage refinance relief could manage to save thousands of dollars throughout the course of their loan. That might seem like it is too good to be true, which is why you should allow yourself to ask questions and do research about each option.
Conclusion
In conclusion, there are many mortgage options that you can consider. Mortgages can be challenging and give you quite the scare, if you really look at it. but, there are different ways that you can make it easier on yourself and your financial situation. Make sure that you choose the right option for you and your family.