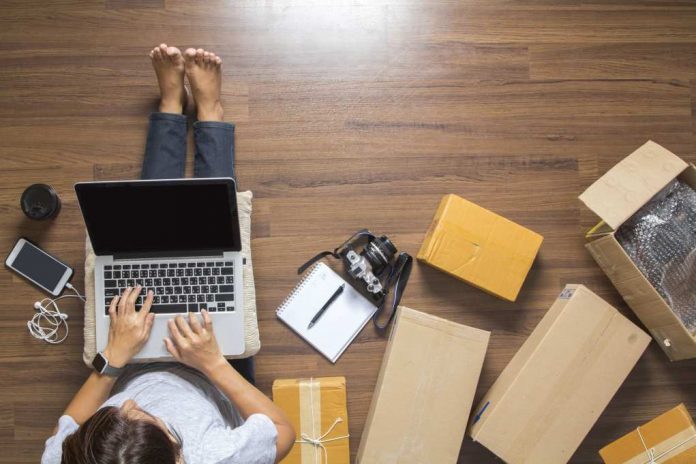 Whether you are involved in winter cleaning or spring cleaning, sooner or later you've got to keep your place clean for all seasons. Why not turn all your cleaning activities into money-making ones? That's what all smart homeowners do, especially the ones who think far ahead. Decluttering is exactly what you could be looking for to make serious money. Though, there are some items we might have our emotional attachments to, it's important to set our priorities straight and look towards the future. We're going to reveal our secrets on how to make money off of the desired things that are most undesirable, you're junk!
Places to Promote & Sell 
You'll find a host of different websites which will promote your junk to as many online junk lovers as possible. It is best to use Nextdoor and Facebook Marketplace. Those two are great as starting points for your sale.
Keep Your Item Name Simple 
Go for simplicity when it comes to your listing title. Keep it confined to the essentials. You can even limit it to one word like "table" or "bed". People actively use Nextdoor and Facebook Marketplace on a daily basis, and some of them get regular alerts on their cell phones every time a new product is marketed. You don't want to give them too much reading to do. Keep it concise, simple, and clear. That's what an effective sales message is all about!
Get Ready for the Interrogation
When it comes to the product description, get into as many details as you possibly can. Shoot photos of the product using several angles and try to be transparent about damage. If you're trying to sell something like furniture, then you need to post the dimensions. Prepare yourself for any questions people might have about the product. Be sure to give any potential buyer honest and informative answers.
Be Reasonable with Prices 
Don't get too greedy when pricing the old stuff you want to sell. Overpricing in the online market is a big turnoff, especially if you're trying to create a lasting good first impression in your community. Though you might be trying to make a good profit off of every sale, sometimes it's better to prioritize your public image. Plus, in the end, you want a product that sells. You don't want to charge $1000 for a bedroom set that is 20 or 50 years old and all beaten up. That's not reasonable.
Be Prepared to Punctually Respond 
Don't be lazy to offer prompt responses to inquiries from any potential buyer. You don't want to keep someone waiting who is willing to buy an entire sofa set for a price that you may find very good. It won't be long before that person scrolls down somewhere else to find a more appealing offer. You need to seize that opportunity and grab it for yourself.
Know the Potential Buyer
Every smart seller has to know his/her market well to address the needs and concerns of every potential buyer. A young couple that's looking for a modern, minimalist sofa isn't going to be interested in an old record player. An elderly couple isn't going to find the idea of buying your drum set appealing either. This is where your knowledge of your local community comes in handy. Depending on which products you are trying to sell, try to adjust the way you promote them based on who the likely buyer will be.
Consider Antique Shops and Other Commercial Outlets
If you fail to get any potentially good leads online, by all means, take to the streets to find someone who might be willing to buy your stuff. Many antique shop owners are very passionate about what they do. If you have something worth their time, they'll be willing to pay top dollar given that it's unique. Most importantly, expand your horizons and if everything fails, you can always throw it in the trash to make space. Happy cleaning season!