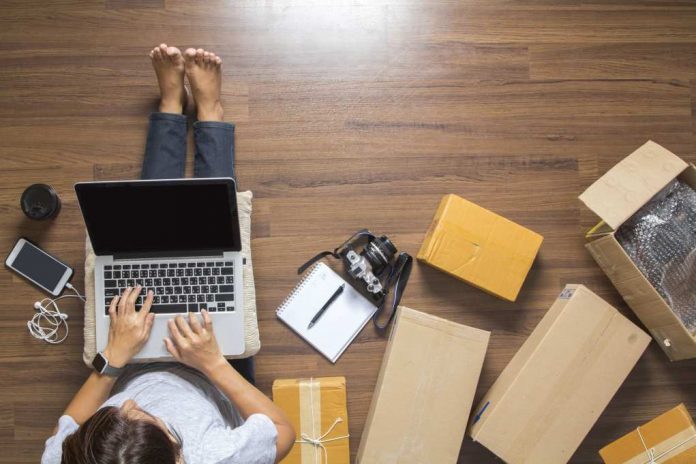 Whether you are involved in winter cleaning or spring cleaning, sooner or later you've got to keep your place clean for all seasons. Why not turn all your cleaning activities into money-making ones? That's what all smart homeowners do, especially the ones who think far ahead. Decluttering is exactly what you could be looking for to make serious money. Though, there are some items we might have our emotional attachments to, it's important to set our priorities straight and look towards the future.
Selling Your Old Clutter
After a nice clean, you may have a haul of goodies that you don't need anymore. If that's the case then you may want to consider selling your belongings so you can get cash. You know what they say, one man's trash is another man's treasure! However, there are a few tips to keep in mind if you decide you want to sell your old clutter.
Places to Promote & Sell 
You'll find a host of different websites which will promote your junk to as many online junk lovers as possible. It is best to use Nextdoor and Facebook Marketplace. Those two are great as starting points for your sale.
Keep Your Item Name Simple 
Go for simplicity when it comes to your listing title. Keep it confined to the essentials. You can even limit it to one word like "table" or "bed". People actively use Nextdoor and Facebook Marketplace on a daily basis, and some of them get regular alerts on their cell phones every time a new product is marketed. You don't want to give them too much reading to do. Keep it concise, simple, and clear. That's what an effective sales message is all about!
Get Ready for Some Questions
When it comes to the product description, get into as many details as you possibly can. That's why it's important to take photos of the product using several angles and try to be transparent about damage. If you're trying to sell something like furniture, then you need to post the dimensions. Prepare yourself for any questions people might have about the product. Be sure to give any potential buyer honest and informative answers.
Be Reasonable with Prices 
Don't get too greedy when pricing the old stuff you want to sell. Overpricing in the online market is a big turnoff, especially if you're trying to create a lasting good first impression in your community. Though you might be trying to make a good profit off of every sale, sometimes it's better to prioritize your public image. Plus, in the end, you want a product that sells. You don't want to charge $1,000 for a bedroom set that is 20 or 50 years old and all beaten up. That's not reasonable.
Be Prepared to Quickly Respond 
Don't be lazy to offer prompt responses to inquiries from any potential buyer. You don't want to keep someone waiting who is willing to buy an entire sofa set for a price that you may find very good. It won't be long before that person scrolls down somewhere else to find a more appealing offer. You need to seize that opportunity and grab it for yourself.
Consider Antique Shops and Other Commercial Outlets
If you fail to get any potentially good leads online, by all means, take to the streets to find someone who might be willing to buy your stuff. Many antique shop owners are very passionate about what they do. If you have something worth their time, they'll be willing to pay top dollar given that it's unique. Most importantly, expand your horizons and if everything fails, you can always throw it in the trash to make space.
Other Side Hustles
If you are trying to get some extra money there are other ways you can achieve this goal as well! There are plenty of side hustles  that can bring in extra money every month. Some side hustles are:
Food Delivery
Grocery Delivery
Tutoring
Online Freelance Work
Renting Out Your Car
Babysitting
Dog Sitting
Food Delivery
Many people love to order food from restaurants but don't want to leave the comfort of their home. That is where food delivery comes into play. There are countless options like UberEats, Grubhub, etc. that provide a platform for individuals that don't mind delivering food. The amount of money you could get depends on the area you're in, how many people you deliver for, and more.
Grocery Delivery
Grocery shopping can be stressful. It takes a lot of time out of the day which is very valuable to people, especially busy parents. Regardless of who needs grocery delivery, this is a great market for you to get into as a side hustle. You can make extra money by delivering groceries to people that are unable to grocery shop for themselves! The amount of money you make varies but is on average roughly $30,000 a year.
Tutoring
If you are educated enough on a certain topic then you can pass along that knowledge as a tutor. Tutoring is not only a great source of some extra cash but it also helps people gain the knowledge they need. Tutoring can be done online like over a video call or in-person. Some people choose to freelance tutor while others will go to a company to tutor from there. It depends on how flexible you need the position to be since it is just meant to be a side hustle.
Online Freelance Work
There are countless opportunities available if you choose to become an online freelance worker. You can choose the type of job you want based on your interests and skills. Popular freelance options are for proofreaders, digital designers, virtual assistance, and bookkeepers. People tend to choose these options because they have flexibility in the amount of experience and level of education required.
Rent Out Your Car
Life is constantly changing. A part of this change means new opportunities to earn income that didn't exist in the past. One new way to earn income on the side is to rent out your car. If you find that you don't use your vehicle often then you can allow others to rent it out. There are platforms that you can use that can help you with the renting process that allow you to set the time available, the price, and address insurance concerns!
Babysitting
This is a popular opportunity for people who don't mind spending time with children. Babysitting is a great way to enhance your parenting skills while earning some extra cash. You can advertise yourself as a babysitter on many different platforms like Facebook or Care.com. Either way, you can set your rate and work whenever it is convenient for your schedule!
Dog Sitting
Many people love dogs! That is why people love watching dogs in their spare time. Getting paid to play with a pet? Who doesn't love that! Rates can be set personally or you can use a platform like Rover to handle the process. You decide your schedule so even if you do it once a week, it may be worth it to bring in some of that extra money.
Try to Find Any Unclaimed Money
Now while this isn't a side hustle and may not guarantee any cash, it is still good to look into. Many people may not realize they have money or assets that are rightfully theirs that need to get claimed. Luckily, there are systems in place that can search your state to see what you may be entitled to! These unclaimed property searches are provided through the treasurer of the state so you can feel more secure knowing that the process is legit.
Still in Need of More Money?
Tried selling your old clutter and other side hustles but still feel like you need more money every month? Then it may be time to look into some assistance options or change your life around a little bit.
Change Your Life Around a Little Bit
You may need to make some lifestyle changes in order to improve your financial situation. First you will need to create a budget. You can make a basic budget by looking at your expenses every month. This includes housing, food, extra spending, bills, etc. Then you want to look at the money you are bringing in every month (your income). This budget can give you an idea of where you can start reducing expenses! After looking at expenses you may be able to find ways to cut down your spending. First start by looking at your home. You may need to downsize your current living situation!
Downsize Your Current Living Situation
If you are living in a house with extra room, you may need to downsize to a smaller, more affordable alternative. If you are in a one bedroom, but can squeeze into a studio, then you may be able to save a few hundred dollars every month right there. You can also consider downsizing your living situation in other ways. A roommate may be a great option to cut your expenses down. They can split the costs of housing, groceries, and utilities!
Alternative Lifestyle Changes
While changing your housing situation is one way to save money every month, you may need to do more than that. There are other lifestyle changes that you can make to improve your spending habits. For example, getting fast food every day. While this sort of food is convenient, the costs add up. It may make more sense to get food from the grocery store and plan your meals for the week. If you get a coffee from a cafe everyday and spend $6 then that can be $180 for 30 days worth of coffee. That could go towards your savings instead!
Overall
If you just want to sell your old clutter after a nice clean, then there are plenty of ways to do that! You can expect the selling process to be easy to handle and manageable. If you are selling your old clutter because you need extra money then there are ways that you can earn some more cash by doing a side hustle. Still not enough money flowing in? Then it may be time for a lifestyle change which can include downsizing your home or changing your spending habits.