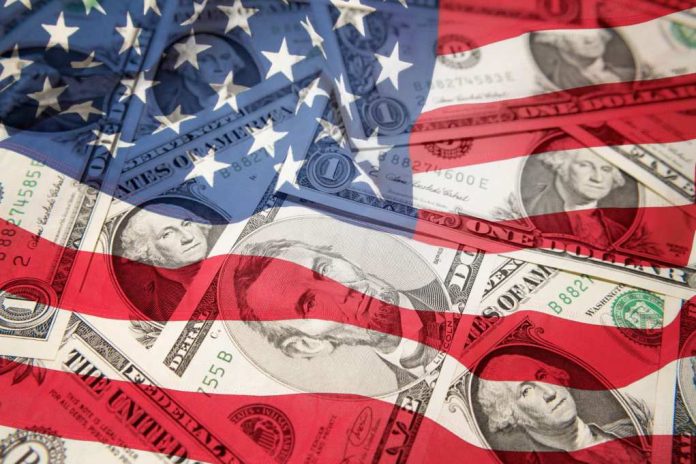 President's Day is a popular American holiday that is celebrated in the United States. Similar to Black Friday, many people consider President's Day as a retail holiday. That's because plenty of stores take this opportunity to get rid of some of their stock with great deals! With the saving opportunity available on this holiday, you may be able to save hundreds of dollars on products you need for your household. We will dive into some popular deals that are going on that you may benefit from.
What is President's Day
If you don't want to read about the history of President's Day, you can scroll towards the bottom of the article to skip to the deal opportunities! Historically, President's Day originally was meant to celebrate George Washington's birthday. George Washington was the first president of the United States! That  is why sometimes this holiday is referred to as Washington's Birthday. However, it is more so commonly recognized as the day that celebrates both George Washington's birthday and Abraham Lincoln's birthday. Abraham Lincoln was the 16th president but is famously known for his groundbreaking legislation.
When is President's Day?
President's day is always celebrated on the third Monday in February. That means for 2022, it will be on February 21st, 2022. However, since it falls on the third Monday of the month, the exact date can change. For example, in 2021 President's Day was on February 15th 2021, and in 2023 it will fall on February 20th, 2023.
When Do President's Day Sales Start?
Even though the holiday for 2022 falls on February 21st, sales can start sooner than that. It depends on the retailer. Sometimes, they happen right before President's Day and continue on into the weekend. Sometimes, they start a week before and continue on into March! You will just want to check with your retailer. You may also benefit from getting in touch with the retailer you are interested in shopping at and asking if they have any President's Day sales. If they do, you will want to find out information like when they will be, how long they will last, etc.
What are Some President's Day Deals
Countless retailers will have deals for President's Day. That is why it is important to make sure that you review some of your available options. You will want to specifically confirm with the retailers you are interested in shopping at! Some retailers that will have President's Day deals includes:
Ashley HomeStore
Ashley Homestore provides customers the chance to opt in for President's day sales by signing up via email. If you want to get up-to-date information, you will need to check out their site. However, you can generally expect that there will be discounts on furniture for your home like:
Living room furniture
Bedroom furniture
Childrens room furniture
Home office furniture
Dining room furniture
Savings are reportedly up to 40% off on a variety of different furniture pieces and styles. They even offer special financing opportunities to help people get the furniture they want in a way that works in their budget. These savings opportunities run for 20 days through February, and they provide home delivery if eligible.
Best Buy
A great place to look for appliances during this holiday is at Best Buy. They are known to offer seasonal savings during holiday weekends like Memorial Day, Presidents' Day, 4th of July, Labor Day, etc. Popular appliances that people purchase during the holiday include:
Refrigerators
Ovens
Dishwashers
Microwaves
Washers
Dryers
You will want to review their website for up-to-date information about President's Day sales that they may have and how long they last. You can also contact your local Best Buy for more information.
Forever 21
There are a variety of different savings opportunities that you can benefit from. Besides furniture and appliances, there are also clothing sales. A popular place to buy clothes on President's Day is at Forever 21. You can review items on sale on their site. These sale items are generally only on sale during President's Day but you may see sales extend past the holiday.
Macy's
A popular department store that will have a sale going on for President's Day is Macy's. There are a variety of items going on sale from household goods, to jewelry, to clothing, and more. They also offer different saving opportunities from limited time special items to an additional discount on already marked down items. You can also contact your local Macy's for more information.
MattressFirm
Another popular store that has deals on President's Day is MattressFirm. This store is a great place to shop for mattresses! You can check out their website to see what deals they may be offering for this savings event. However, in the past they have offered discounts on every brand for king mattresses, and queen mattresses. They also gave shoppers a free adjustable base with any mattress purchase of at least $500. Discounts and freebies are why many customers love to shop here during the holiday!
Walmart
Walmart is known for offering a variety of different deals and discounts. They aim to provide affordable pricing compared to some of their national competitors. That is why it should come as no surprise that they have deals for President's Day. There are a variety of sales available from home goods, to outdoor furniture, to jewelry, to clothing, and much more.
What are Sales to Lookout For?
There are four popular items that generally go on sale for this holiday. However, every retailer may have different or more items on sale. That means the best way to review is to contact your local retailers and ask about items you are specifically looking to buy. It's important to remember that a sale is only a good sale when you save money on an item you were going to buy anyway. However, if you spend money on an item that you may not normally get, only because it's on sale, then you still wasted money! Some popular items that go on sale during this holiday includes:
Electronics
Clothing
Furniture
Mattresses
Bottom Line
President's Day may be a national holiday, but many people celebrate because of the savings that retailers provide. There are countless retailers that offer savings during this holiday! That is why it is important to review your options. The retailers we listed n here are just a few that offer deals but there may be more in your area. You could benefit by getting in touch with local retailers in your area. You will want to get details about their President's Day sales, how long they last, what items go on sale, etc. You may find that you could save hundreds of dollars with these saving opportunities!