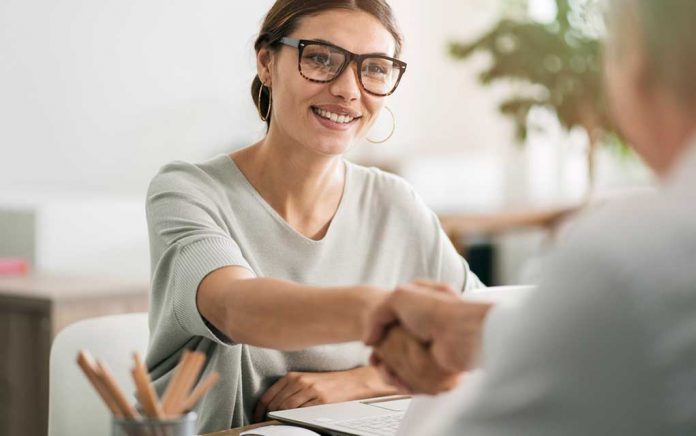 Are you stuck in a dead-end job that you only wish you could get out of? A new career that has a better work environment and more pay is out there, but maybe you don't have the experience.
If this is what's holding you back from making the jump, you should know it doesn't have to be that way. There are ways to get around the unspoken rule of needing experience to get experience. Just start with these five "Golden Rules."
Prove Your Skill Set
Don't have a degree in the field you want? That's okay. Some employers look past educational backgrounds and job history, considering other aspects instead. Use the skills you already have to land an interview.
Job network sites like LinkedIn allow you to take tests in specific skill areas to prove your worthiness and expertise. This is a great way to share your knowledge with a potential employer and place it on your resume. It's also a super method for getting noticed.
Network With Others
Staying in touch with others in your field can help open doors to a new career. It's all about who you know, not what you know.
Always network with others any chance you can get. Get involved with the online community for your industry or field, attend local meetups or online through sites like LetLunch, and just generally make yourself "seen." When people start to recognize your name and your talents, they'll be more likely to think of you or even recommend you.
Bank on Past Experience
Even if your past experience doesn't specifically apply to the position you want, you can still use it to boost your competitiveness. You just need to adjust how you talk about it (while still being honest, of course).
Offer up your best skills and whatever knowledge you can bring to the table. Tell them about a time you had to adapt to a changing role or learn on your own. Illustrate your ability to rise up, overcome, and achieve. Show that you're capable of taking on a wide array of duties and willing to adapt when you need to.
Be Willing to Learn the Trade
Your cover letter is where you can really explain why you're qualified for the position. While you can list all your assets and credentials, it should really explain your work history in a little more detail.
When you're low on the totem pole, it can help to highlight all the times that you received on-the-job training in the past and how you utilized it in the workplace. Saying "I learned X, and it allowed me to succeed at Y, which led to Z" shows potential employers that you're an eager learner and able to apply your skills when it counts.
Use Your Creativity to Stand Out
When the job you want needs more than just an explanation on a cover letter or resume, step it up a notch. List your website or YouTube channel on your resume to help showcase your skills. Think of ways you might help the company you're applying to improve their daily operations or operate more efficiently. This "value-added" approach is hard to resist.
Follow these rules to rise above the competition. Make the extra effort and showcase your skills in non-conventional ways to get yourself noticed, and the rest will fall into place. With a little creativity and outside-the-box thinking, you can land that dream job. You just need to be persistent and refuse to be ignored.
Copyright 2020, DailyProsper.com