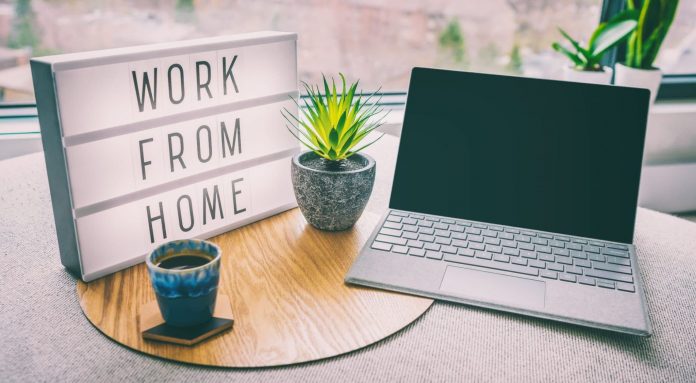 You're hired! The company address of your future working place will be at home. It may sound like it's a little idealistic to you, but with the internet, this has now become a reality that can fundamentally change the way people live. With the advent of various remote work platforms and cell phone apps, you can now put any basic skills you have to use and we're going to show you how.
Transcription 
Are you a fast typist? If you are, then you're in for a lucrative opportunity that could make ends meet. Lots of companies are willing to hire those who want to do transcribing jobs for them. All you'll have to do is listen to an audio file and type it word-for-word. A company that can make you plenty of money per month is GMR Transcription which pays anywhere between $1,000 to $3,000 to transcribers. Tigerfish is another platform that you can look into that has a bit more of a flexible policy on the workload and you get to choose how many hours you get to work as well as your schedule. Casting Words, Quicktate, Ubiqus, and TranscribeMe are also places that actively hire transcribers if you are looking for a wider variety of opportunities.
Customer Service at Home
Being a people person is as important at home as it is in the workplace, especially if you plan to make your home your own personal office. Customer service is another option for people who want to explore the option of working at home and there's no scarcity in the demand for remote customer service agents at all, though they say that the competition is tough. The pay is not so bad as well. With 10-15 dollars an hour, it can definitely help with the bills. If you think you'd be good at renting cars, then Enterprise hires agents to do reservations for their cars. Kelly Connect, known as one of the world's most highly regarded international temp agencies, also hires people to work at home and they get paid on a weekly basis.
Being A Chat Agent 
If you're not so good on the phone, but you're good with online chatting, you'll find that there are a lot of companies who are willing to hire you so that you can do all the chatting for them. Since you are an independent contractor, the compensation policy will depend on the time you spend chatting online and it will also vary based on the specific company that you choose to work in. It's a good idea to develop your typing speed so that you can pass typing speed tests. Nonetheless, one of the most well-known companies that hire chat agents is The Chat Shop, which is a UK-based company that also recruits in several US states, including Texas, Florida, Georgia, Missouri, North Carolina,  Kentucky,  Virginia, and Tennessee. If you're a good mental health coach, you can look into applying for Ginger.io, but getting this job may require that you have qualifications in psychology.
Search Engine Evaluation 
Being tech-savvy doesn't necessarily mean you're only job opportunity will be in the field of software development or cell phone apps. Companies like Lionbridge and Appen hire people to work remotely to make corrections on search results.
Community Moderation
Everybody likes a good, heated online discussion, but the problem is when things unpleasant somebody needs to be around to supervise the entire thing. Well, believe it or not, companies are willing to hire moderators who are willing to monitor the posts, answer questions, and delete spam. As a matter of fact, you will be dealing with a lot of groups on Facebook or Google+ if you choose to pursue this line of work. Your social media addiction could turn out to be a good thing after all!
Some of the companies that are actively hiring in this field include ModSquad, LiveWorld, and Baby Center. It's definitely an ideal position for anyone who has the time and patience to stay in front of a computer screen for hours.