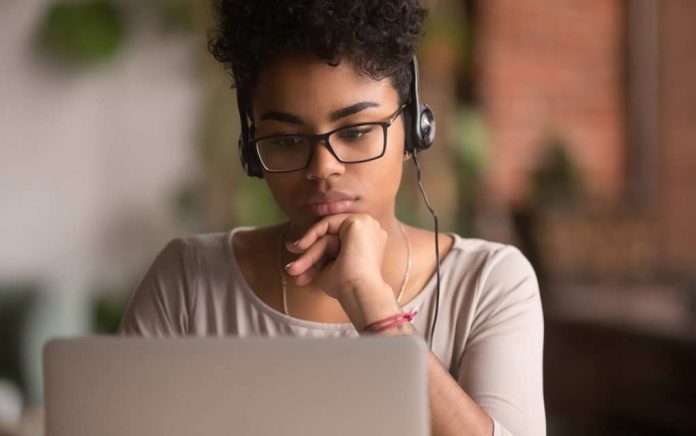 When it comes to basic household tasks like painting a room or changing the filter on my refrigerator, I can't say I really know the first place to start. As a visual learner, reading an article about something like how to fix a broken iron doesn't always lead to my immediate understanding.
But thanks to YouTube and how-to videos, I can watch step-by-step instructions on just about anything — and that's really valuable.
Numbers Don't Lie
Turns out I'm not alone in learning by video. According to a 2018 Pew Research Center Survey, more than half of all YouTube users say they use the video service to pick up new skills. And they aren't just glancing at short clips; they're actively seeking out longer, more in-depth content so they can really get to know a concept.
If you have access to the Internet, you can take advantage of all the learning opportunities YouTube has to offer. Here's how to find some of the most useful skill learning content.
Find Product Manufacturers
When I needed to remove and clean the brush on my Neato robot vacuum a few months ago, I was lost. I had, of course, misplaced the product instructions, so it was YouTube to the rescue.
After watching a video from the Neato vacuum channel, I effectively cleaned the machine's brush, and it was back to vacuuming my floors in less than twenty minutes.
YouTube has hundreds of channels for all sorts of topics from home improvement to fitness to cooking. If you're looking for something specific, search for it in the search bar and find dozens of relevant videos. If you're struggling to figure out how to use a new product, it can be useful to see that product in action. Many companies, like Swiffer, Shark and KitchenAid offer videos about how to use their products as well as common user problems.
The More You Watch, the Better the Recommendations
YouTube personalizes its video recommendations based on user history, so the more you watch on a particular topic, the more you'll see similar videos recommended. These suggestions can help guide you toward more in-depth content once you've learned the basics. And don't forget to subscribe to your favorite channels.
Chances are, if you need to learn how to do it, YouTube has a video about it. With so many opportunities to learn new skills, you can expand your knowledge on countless topics without leaving your home. Check out what's available and pick up a new skill today.
Copyright 2019. DailyProsper.com