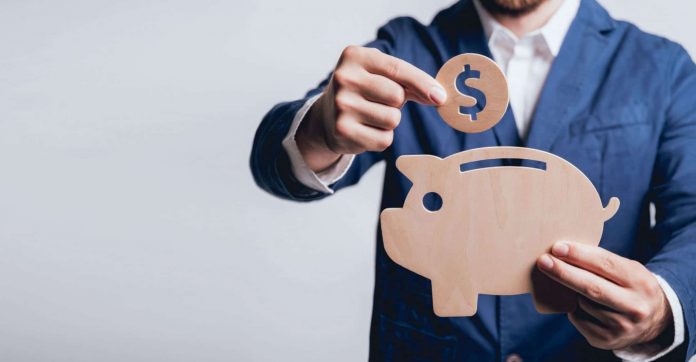 When people find themselves dealing with tough times, it can be hard to get out of a situation with no support. That is where federally funded assistance options come into play. There are a variety of programs that the federal government pays for but states or localities have the responsibility of managing the programs. These programs were designed to help those in need with a variety of different issues. It is important to know what options are available and how to get them!
Different Federal Assistance Programs
So, not every program can help with the same issue. You will want to make sure you know what's out there. Besides checking out this article, you can also make use of government resources available. One resource is benefits.gov. This is a government website that details over 1,000 different programs that can help people in need. One of the best parts about this website is the fact that it has a Benefit Finder tool for users to take advantage of. 
This tool allows users to fill in personal details about their current situation like their income level, how many people are in their household, etc, and with these details, the Benefit Finder tool will provide a list of programs that may be a good fit. While the tool cannot guarantee any program will be able to help (since the only true way to find out is through applying) it can provide details about available programs and any info that can point the user in the right direction! Some popular assistance programs include:
Supplemental Nutrition Assistance Program (SNAP)
One of the most popular programs for food assistance is SNAP. This program provides funds to recipients every month with an Electronic Benefit Transfer (EBT) card. The number of funds that a person will get will depend on factors like their income level, family size, etc. Not every state has the same application process. If you want to benefit from this program, you will need to reach out to your local SNAP office. 
Housing Choice Voucher Program
This program also goes by the name of Section 8. Regardless of what you call it, it is a program that is designed to provide affordable housing to those in need. Recipients will be able to use housing vouchers towards the cost of rent in the private market. The United States Department of Housing and Urban Development (HUD) funds the program but local Public Housing Authorities (PHAs) have the responsibility of managing and administering it. That is why if you want to begin the application process, you will need to reach out to your local PHA. If you are having a hard time getting in touch, then you can contact your local HUD Field Office.
Lifeline Program
The Lifeline Program can provide discounts to qualifying low-income recipients worth up to $9.25 a month on wireline or wireless services. This program also offers support for broadband Internet service and broadband-voice bundles. However, this program can only provide one Lifeline service per household! The discount may be up to $34.25 if the subscriber of the program lives on tribal lands. To apply for this program, typically the applicant will need to use the National Verifier application system. For any questions or more information, you can reach out to 800-234-9473 or [email protected].
Weatherization Assistance Program (WAP)
This program is available thanks to the United States Department of Energy (DOE). Through this program, households that qualify can lower their energy costs by making their homes more energy efficient. Besides being able to reduce their energy costs, households can also ensure their health and safety. To apply, applicants will need to reach out to their state weatherization agency. 
Medicaid
Healthcare is expensive for many Americans to deal with. That is where Medicaid can help. This is a public insurance program that can give health coverage to eligible low-income individuals. It's funded jointly by both the federal government and state governments. Each state will have its own Medicaid program and rules. However, their program will still comply with federal guidelines. If you want to apply for this program, you can do so through the Health Insurance Marketplace. You also have the option to directly get in touch with your state Medicaid agency. 
Education Grants
Another big expense that Americans deal with is the cost of getting a higher education. That is where federal education grants can be a huge help. These grants provide funds that generally don't need to be repaid to go towards the cost of college. There are a variety of different grants which include:
Pell Grants

Federal Supplemental Educational Opportunity Grants (FSEOG)

Iraq and Afghanistan Service Grants

Teacher Education Assistance for College and Higher Education (TEACH) Grants
Each of these grants has its own terms and conditions around eligibility and how they can help. Regardless of the one you are interested in, you will need to submit the Free Application for Federal Student Aid (FAFSA). You can also get more information by getting in touch with your school's financial aid office. 
Temporary Assistance for Needy Families (TANF)
The goal of this program is to give states (and territories) support to be able to provide qualifying low-income families that have children with assistance to reach the goal of economic self-sufficiency. While this program will vary by state, it includes providing cash assistance payments on top of additional supportive services. To benefit from this program, applicants will need to reach out to their local TANF office. 
Bottom Line
There are a variety of different federal support opportunities available. However, it's important to keep in mind that the specific support can vary by state or even locality. The application process will be different depending on the program and the location of the program as well. You can also review what support options may be available by checking out benefits.gov. There may be more support than you realize that can be easy to get if you are dealing with tough times!