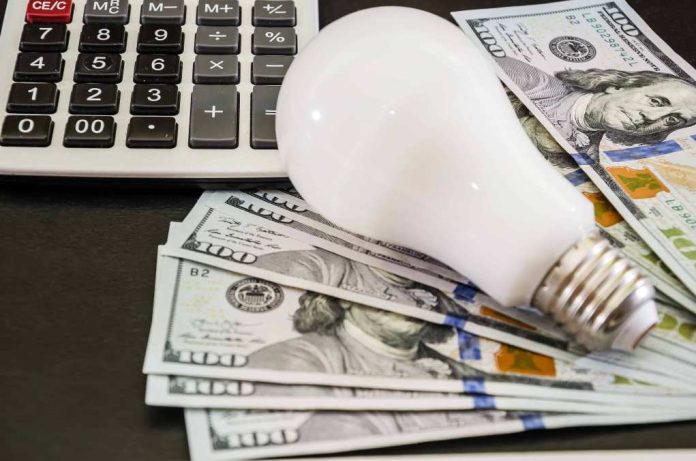 There are many ways that you can save energy at home and increase your energy savings. You could save on your energy through simple adjustments in your home to advanced home improvements. The two major reasons for conserving energy are to save on utility bills and protect the environment. That is why this article will tell you about different ways you can save money on your energy bills. Additionally, you can always rely on the Low Income Home Energy Assistance Program for some financial relief on your energy bills.
What Can You Do To Save Money on Your Energy Bills?
Primarily, energy saving is the practice of using less energy to reduce costs and protect the environment. This can mean that you will use less electricity, gas or any kind of energy you get from your services and bills. Due to the limited energy resources available on our planet, you should do your best to actively conserve energy and reduce the amount of energy you use in your home.
1. Adjust Your Daily Behavior
You do not need to buy energy-efficient products to reduce your home's energy consumption and increase your energy supply. Saving energy can be as easy as turning off lights or appliances when you do not need them. You can also use less energy-intensive appliances and think about doing household chores on your own. This could include hanging clothes instead of dryers or washing dishes instead of a dishwasher.
2. Replace Your Light Bulbs
Traditional light bulbs consume excessive amounts of electricity and need to be replaced more often than their energy-efficient alternatives. Halogen bulbs, compact fluorescent lamps (CFLs) and light emitting diodes (LEDs) consume 25-80 percent less energy. Additionally, halogen bulbs last 3 to 25 times longer than traditional light bulbs. It might be high time for you to change your light bulbs.
3. Use Smart Power Strips
"Phantom loads" or electricity used for electronics when it is switched off or in standby mode are a major source of energy waste. In fact, an estimated 75% of the energy used to power home electronics is consumed when it is turned off. This could cost you up to $200 per year. Smart power strips, also known as advanced power strips, eliminate the phantom load problem through turning off power of the appliances when they are not used. The smart power strips can be set to switch off at a fixed time, during inactivity, using a remote switch or based on the status of the "master" device.
4. Install A Programmable Thermostat
A programmable thermostat can be set to automatically switch off or limit heating and cooling while you are asleep or away. If you install a programmable thermostat, then you can eliminate energy consumption for heating and cooling. The best part is that you do not have to upgrade the HVAC system.
5. Purchase And Use Energy-Efficient Appliances
Appliances usually account for almost 13% of total household energy consumption. When buying equipment, you need to consider two things. Those amounts are the initial purchase price and the annual operating costs. Although energy-efficient devices may have a higher purchase price, their operating costs are usually 9-25% lower than conventional models.
6. Reducing Water Heating Costs
Water heating is an important contribution to your overall energy consumption. In addition to buying an energy efficient boiler, there are ways to reduce water heating costs. You can use less hot water or lower the thermostat on your boiler. Additionally, you can insulate the boiler and the first six feet of hot and cold water pipes.
7. Install Energy-Efficient Windows
Windows are a major source of energy waste. They can add 10-25% to your total heating bills. To prevent heat loss of your windows, you can replace single panes with double-glazed products.
For homes in colder areas, gas-filled windows with a "low-e" coating can significantly reduce your heating costs. In addition, interior or exterior storm windows can reduce unnecessary heat loss up to 10 to 20 percent. You should especially consider storm windows, if there are likely to be severe weather events in your area.
8. Upgrade Your HVAC System
The HVAC system consists of heating, ventilation and air conditioning systems. The heating itself is responsible for more than 40% of the energy consumption in the house. As households in northern areas are exposed to lower temperatures throughout the year, there are gas furnaces that come in particular specifications for the northern and southern areas of the United States.
9. Weatherize Your Home
Weathering or sealing the air leaks around your home is a great way to reduce heating and cooling costs. The most common sources of air coming out of your home are vents, windows and doors. To prevent these leaks, make sure that there are no cracks or openings between the wall and the opening, window or door.
10. Insulate Your Home
Insulation plays an important role in reducing energy consumption through heat retention in the winter and keeping your home warm in the summer. The recommended level of heat resistance or "R-value" of your insulation depends on where you live. In warmer climates, the recommended R-value is lower than for buildings in colder areas. This means that you need to remain in the right heat resistance range, especially in the peak of the winter and the summer.
11. Wash Your Clothes In Cold Water
Laundry is a necessary task and part of the weekly routine of most American households. It is also a source of energy, especially if you use hot water. In fact, most of the energy used in the laundry process goes to heating the water. Using cold water has many potential economic benefits, with consumers potentially saving more than $50 a year through the lowering of the wash water temperature by 15 degrees. There are even reports that washing in cold water can extend the life of your clothes, without damaging the heat.
12. Replace The Air Filters
Many appliances in your home use filters, including your HVAC system. These systems have always displayed a reminder that the filters must always be replaced. This will not only help you with costly repairs to your air conditioner, but it can also save you money. The Department of Energy has issued a report stating that regular replacement of dirty filters can reduce household energy consumption by up to 15%. This is because clean filters are more efficient and less burdensome on your system.
Federal Programs Can Help Too!
As much as following these tips will definitely help your energy performance, you might need some help with handling your utility bills. If you do not know this, then you will probably be surprised to find out that there are federal programs that can help you. In the case that you suffer from low-energy practices or your home faces weatherization, you can always turn to federal assistance options. There are two main programs that can help you out with your home and energy performance, which are: the Low Income Home Energy Assistance Program (LIHEAP) and the Weatherization Assistance Program (WAP).
But, you have to remember that there are eligibility requirements that you need to meet, in order to qualify for the Program. As an example, most federal assistance programs focus on recipients that are in a certain income level. Other programs focus on your household size and so on. This is why you need to make sure that you meet the eligibility requirements, before you decide to apply. Additionally, you need to make sure that you have proof of your housing and financial situation, as evidence of your current situation.
Low Income Home Energy Assistance Program (LIHEAP)
The Low Income Home Energy Assistance Program (LIHEAP) helps keep families safe and healthy through initiatives that help households that struggle with energy costs. Through the LIHEAP, the program provides federally-funded assistance in managing costs related to home energy bills, energy crises, weatherization and minor energy-related home repairs. The LIHEAP can help you stay warm in the winter and cool in the summer. You will find that the LIHEAP is a federal assistance option that helps low-income American households with their energy services and utility bills. But, you need to meet the eligibility requirements, in regards to income, when it comes to qualifying for the Program. One of the main objectives of the LIHEAP is to decrease the risk associated with unsafe cooling and heating practices.
You will find that the Federal Government is in charge of funding the LIHEAP. But, the state that you live in determines the budget and the coverage of the LIHEAP. Generally, you can receive help from this program on: cooling and heating energy expenses, utility bills assistance for low income households, minor home repairs, and/or emergency support during urgent situations. Additionally, this includes weatherization of homes. This program offers all of these relief options to enhance your housing and financial situation of qualifying Americans. The main idea is to try to reduce the constant energy costs in every American household.
Weatherization Assistance Program
The Weatherization Assistance Program (WAP) allows low-income American households to decrease their energy bills and make their homes more energy efficient.  The Federal Government provides these funds to enhance the energy performance of low-income families that are struggling. These funds provide assistance through the most recent technologies and testing procedures you can find in the housing industry.
According to the U.S. Department of Energy (DOE), the WAP offers "funding to states, U.S. overseas territories, and Indian tribal governments, which manage the administration of the program." If you want to qualify for this program, then you need to be a resident of the state you apply to and you must need assistance with home energy costs. Typically, states offer preference to: seniors over the age of 60, families with one member or more with a disability, and families with children.
Additionally, if you already receive assistance from the Supplemental Security Income or Aid to Families with Dependent Children, then you can automatically qualify to get assistance from WAP.
Conclusion
In conclusion, there are many things that you can do in your home to save energy. You might not believe it, but you can save hundreds, or even thousands, of dollars every year on energy consumption. There are things that you can do at home and there are programs that you can apply for to help you out. You will find that there are two main programs that can help with energy performance in a household. Those programs are: the Low-Income Home Energy Assistance Program (LIHEAP) and the Weatherization Assistance Program (WAP). Just make sure that you meet the eligibility requirements, in order to qualify for these Programs. You never know what could happen after you apply. Who knows? You could get the help you need from these Programs and your household's performance.