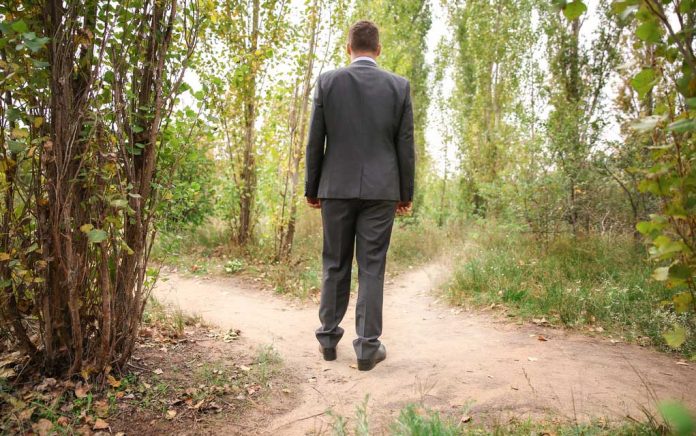 (DailyProsper.com) – How do you measure success? It's all a mindset, and everyone is different. But to achieve your goals, especially career wise, you need to be on a specific path to bring your dreams to reality. This starts with mapping out what direction you want to take moving forward. Are you on the right path? Here are some ways to keep a clear perspective.
Define What Success Means to You
Now is the time to really reflect on what success means to you. Could it be a rewarding career? A new sports car? What about a beautiful home and a happy family?
At least one of these is likely on your list. But how do you make everything come together so you can live the life you want? It starts with getting the right education to land a solid job. Having a fulfilling and fruitful career will allow you to attain what you want and make it easier to achieve your dreams.
Look at the Big Picture
Feeling a little lost along the way, especially since the pandemic? Schools shutting down and jobs on hiatus can steer many people off the beaten path and away from their goals.
Understand that this too shall pass and try to focus on your life moving forward. Temporary situations are short-lived; it's time to look ahead to what the future holds.
Set Attainable Goals
Do what you can with what you have. Now is not the time to invest every last penny into a get-rich-quick scheme or unknown business venture. Use your money wisely and break down big tasks into smaller chunks. Focus on things you can do, like:
Polishing up your resume
Engaging in online learning
Studying career trends and financial trajectories
Finding lucrative side-gigs
Creating a household budget
Saving while you can
These are all actions you can take right now to help prepare for the future.
Believe in Yourself
Hard on yourself? Do you beat yourself up subconsciously, leading to epic fails? Something as simple as believing in what you stand for can really shape your future and keep you on a successful path. Start with daily affirmations of positivity and encouragement. Instilling a successful mindset will keep you focused and in check.
Being on the right path to success starts within. There's much in life we can't change, and that's unfortunate. The good news is, while some things are out of our hands, we are in control of how we react to them. Staying in a positive mindset will keep you on the right path to a successful future.
~Here's to Your Success!
Copyright 2020, DailyProsper.com