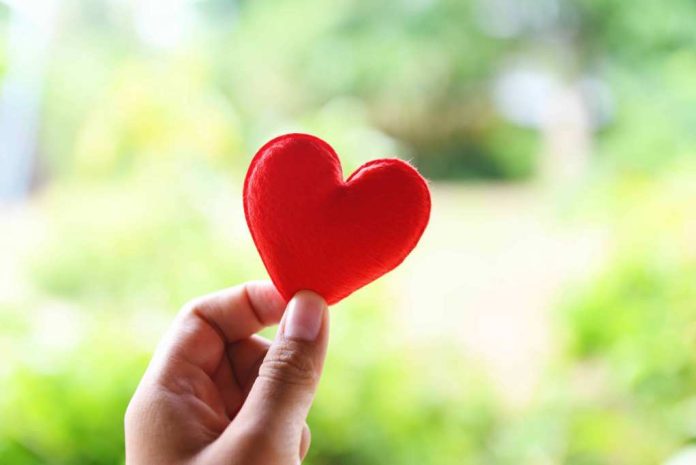 Being a mom can feel like a thankless job and can be difficult for many women to do. That is why there are days that are meant to highlight all of the effort that comes from moms which is Mother's Day! For 2022, Mother's Day falls on May 8th. Many people don't know the origins of Mother's Day but it's pretty new in terms of celebrations. According to Britannica, Anna Jarvis started Mother's Day on May 12th, 1907. On that day she held a memorial service for her late mother and that's how the day started! It was an unofficial holiday until 1914 when the President at the time, Woodrow Wilson, made it a national holiday. Women can feel like there are not a lot of support options for moms but that's actually not the case!
Support Options for Mothers
When it comes to different support opportunities for moms, there are a lot of options to consider. You can break it down into two main categories. There are:
Federal Programs: Federal programs are available nationwide to help mothers but can vary by area.
Grants: Grants are funds that can be paid to mothers that don't need to be repaid! That means it's like free money!
So let's take a look at these two options a bit more in-depth in order to get a better understanding of what's available to moms in need.
Programs for Moms
There are a variety of programs that can help moms and their families. The assistance that comes from these programs can give mothers the opportunity to get some financial relief. When a mom gets financial relief she can better use her money how she wants! So let's take a look at some government options to consider:
Supplemental Nutrition Assistance Program (SNAP)
Special Supplemental Nutrition Program for Women, Infants, and Children (WIC)
Supplemental Nutrition Assistance Program (SNAP)
Everyone needs to deal with groceries in one way or another. It's especially hard for moms with  children because that means more mouths to feed which means more food to buy! That is why there is SNAP. This is a federal program that provides funds to recipients to use on an Electronic Benefits Transfer (EBT) card. The amount that will get loaded onto these cards depends on factors like income level, family size, etc.
When using EBT cards you can only use them at locations that accept them as a form of payment. You can only use them on qualifying groceries. Luckily, the list of the type of groceries that qualify is long and you shouldn't run into any issues unless you try to buy restricted items. Restricted items include non-essentials that you may be able to buy at a location that accepts EBT cards like alcohol, cigarettes, etc.
Special Supplemental Nutrition Program for Women, Infants, and Children (WIC)
Now that you have a clear understanding of SNAP, let's take a deeper look at a more specialized version of the program. WIC is similar to SNAP since it is a Supplemental Nutrition Program. However, it focuses on providing assistance to women, infants, and children up to 5 years old. This includes women that are pregnant, or postpartum. Even though this is a federal program, it is provided through local WIC agencies! WIC can give a variety of benefits to its recipients like:
Nutritious and Supplemental Foods
Nutrition Education and Counseling
Health Screenings
Health, Welfare, and Social Services Referrals
Head Start Programs
Head Start programs are opportunities available throughout the country at no cost for eligible low-income children from birth until they become 5 years old. Each Head Start program focuses on the needs and wants of the community that it is serving. That means that there are a variety of Head Start programs to consider which includes:
Head Start
American Indian and Alaska Native (AIAN) Head Start
Early Head Start (EHS)
Migrant and Seasonal Head Start (MSHS)
Depending on the Head Start program and the location, there may even be transportation services that children can benefit from as well.  It's important to note that Head Start programs are also available to children dealing with special situations. For example, children with disabilities, children with special needs, children in foster care, and children dealing with homelessness can be a part of Head Start programs.
Grants for Moms
Now that you know about some programs that can help moms, let's take a look at grants. Like we said earlier, grants are a form of assistance that doesn't need to be repaid. That means it's basically just a source of free money. When it comes to grants, there are a variety of options available. That is why research is important when trying to find opportunities that are right for you and your situation. Some grants available for mothers includes:
The Amber Foundation Grant
In 1988, there was a young woman named Amber Wigdahl who tragically passed away when she was just 19 years old. However, her legacy lives on through the Amber Foundation. This foundation was created to honor Amber's memory and has continued to help women throughout the years. One way that they provide support to women is through their grants. Every month a woman business owner can get a grant of $10,000! Besides this grant opportunity, at the end of the year there is another grant available worth $25,000! Women interested in this grant can check out their website here for more details.
Soroptimist International Grant
Another grant opportunity to consider is the Soroptimist International Grant. This grant opportunity can provide $16,000 to the recipient! Known as the Live Your Dream Awards, this grant opportunity aims to provide women support they need to achieve their dreams. There are three levels of grants funds when it comes to this opportunity:
Club Level (Level 1): The amount of this grant level can vary but typically an average grant for a club-level recipient would be $1,000.
Region Level (Level 2): Recipients can get either $3,000 or $5,000
International Finalists (Level 3): This is the highest grant level which can provide Region-level award recipients $10,000.
The Wealthy Single Mommy Grant
When Emma Johnson was a single mother, there were a lot of hardships she needed to deal with. However, she realized she wasn't alone! That is why she started her website, www.wealthysinglemommy.com. This website provides a grant opportunity called the "Kicka** Single Mom" grant (yes, it is a bad word so we had to censor it). This grant opportunity can provide women $500 with no strings attached. It's easy to apply and there are winners every month. When you receive these funds you can use them towards anything whether it be your bills, goals like getting a higher education, savings, etc.
Overall
Mother's Day is a time to celebrate the women that have children. However, being a mom is hard and sometimes requires a little bit of extra support. Luckily, there are a variety of support opportunities available that can help single moms. Two main options are either federal programs or grant opportunities. For federal programs some good options to consider includes:
SNAP
WIC
Head Start Programs
On the other hand, some grant opportunities to consider include:
The Amber Foundation Grant
Soroptimist International Grant
Wealthy Single Mommy Grant
Either way, these support opportunities provide assistance to moms that don't need to be given back, repaid, etc. It's a free source of assistance which is why it is important to review these opportunities as soon as possible!