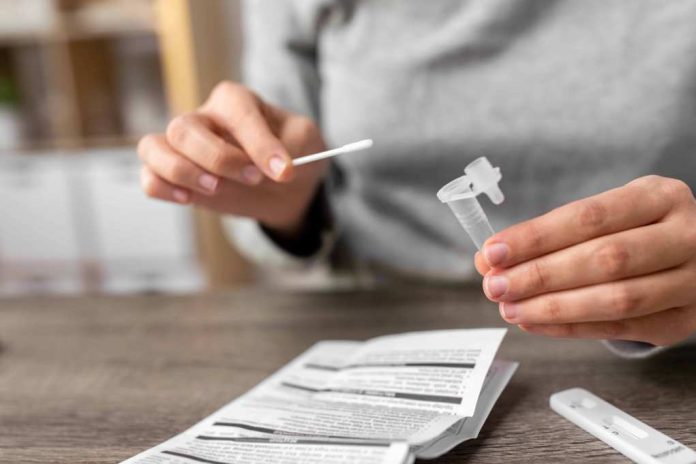 Nowadays, we are learning how to rearrange our lives with COVID in the mix. A pandemic that hit in the beginning of 2020, many people consider themselves at peace with the disease. You probably know at  least one person who has had COVID at some point in the past two years. This is why you should learn how to remain cautious at all times from the pandemic. In addition to maintaining social distance and wearing a mask whenever you leave the house, you should learn how to use a self-test or at-home test. This article will tell you everything there is to know about self-tests.
What is a Self-Test or At-Home Test?
Self-tests, or at-home tests, for COVID-19 provide fast results and you can take it anywhere regardless of your vaccination status or if you show any symptoms or not. These tests detect current infection of COVID-19. Sometimes, these tests are called "home tests", "at-home tests", and "over-the-counter tests". You can get your result in a couple of minutes, as opposed to lab-based tests that could take a couple of days to get your result. To reduce the possibility of spreading COVID-19, you should get vaccinated, wear a mask, maintain social distancing, and take self-tests. You should keep in mind that self-tests do not identify antibodies, which could propose any previous infections. Additionally, these self-tests do not measure your immunity levels.
When Should I Take an At-Home COVID-19 Test?
If you show any COVID-19 symptoms, then you should take the self-test immediately. In the case that you were in contact with someone who has COVID-19, then you should take the self-test at least 5 days after your exposure. If you test negative for COVID-19, then you should think about getting tested again in 1-2 days after your first test. In the case that you are participating in an indoor event or gathering, you should get tested immediately before the indoor event or as soon as possible before the event starts. This is very important to do, before you attend a gathering with seniors, immunocompromised individuals, individuals who are at risk of severe illness, and children who are not vaccinated yet.
How Can I Get an At-Home COVID-19 Test?
If you want to get an at-home COVID-19 test, then you should order free tests at COVIDtests.gov. Additionally, you can find free tests in local health departments. You can purchase tests online or in pharmacies, along with retail department stores. In addition, private health insurance providers can provide compensation for the cost of buying self-tests. If you cannot get a self-test when you require it, then you could visit a community testing center or contact your local health department for an alternate option.
How Can I Use an At-Home COVID-19 Test?
If you want to know how to use the test, you should read the manufacturer's instructions. But, there are main steps that you should follow to use the test. If you want to use a self-test, then you will need to gather a nasal specimen and test out that specimen. In the case that you do not follow the instructions of the manufacturer, your test result could come out wrong. Make sure that you wash your hands before and after you gather the nasal specimen for your self-test.
What Do My Test Results Mean?
If your test is positive, then that means that the test identified the virus and you have an infection. You should stay home for at least 5 days and self-isolate from other members in your home. Make sure to inform your close contacts and wear a mask around others. If it is available, we recommend you wear a N95 or KN95. Make sure you keep an eye on any symptoms. If you find any emergency symptoms showing up, then you must contact emergency care at once. You should tell your healthcare provider as soon as possible. If your symptoms get worse or you have any questions about your self-isolation, then your doctor will know what to do.
If your test is negative, then the test did not identify the virus. But, it does not rule out an infection yet. There are some self-tests that you need to use in a series, or serial testing. You should consider repeating the test 1-2 days later. Several negative tests will increase your confidence in knowing that you do not have the virus.  If you think that your test result might be wrong, then you should reach out to the test manufacturer for help. Additionally, you should think about taking another self-test or reaching out to your healthcare provider for assistance.
Can I Trust The Results of a Self-Testing Kit?
You should know that getting a positive result from self-tests are highly dependable. However, negative results do not eliminate the possibility of a COVID-19 infection. You might find that a negative self-test to be unreliable, if you have symptoms that come with COVID-19. If your test results are invalid, then that means that the test did not function properly. You will probably need a new test to get a better result.
Should I Report The Test Results From A Self-Test?
The CDC strongly advises everyone who takes a self-test to report any positive results to their doctor. Healthcare providers or doctors can guarantee that those who test positive for COVID-19 will get the most suitable medical care. This includes specific treatments, if the situation calls for it. The Federal Government is not interested in creating barriers that would discourage people from using self-tests.
Conclusion
In conclusion, you should think about using these self-tests. They could be really beneficial, especially in this day and age. Many people have learned to live in harmony with the COVID-19 pandemic. This includes maintaining social distance, wearing a mask, receiving the vaccine, and using at-home tests. You can take at-home tests wherever you are. Make sure to contact your healthcare provider when you show any symptoms of the disease or when you get a positive result.