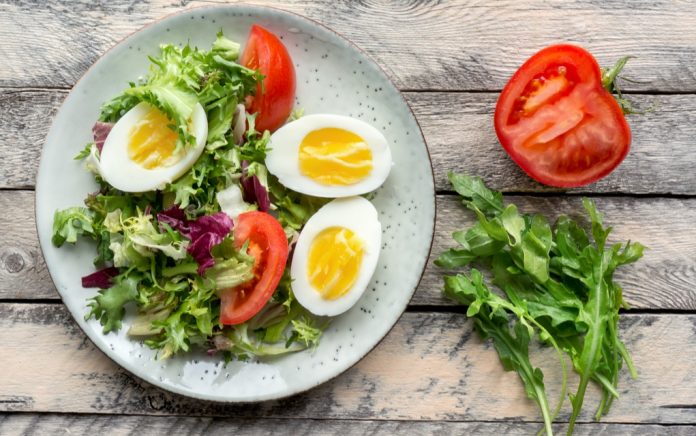 (DailyProsper.com) – A busy workday doesn't have to hold you back — until you realize you've eaten nothing all day. You're quickly running out of energy, so what do you do next? It may be easy to grab a candy bar or bag of chips, but that will only make you more tired and groggy in the long run. Try reaching for a healthy snack instead. Here are some great ideas for refueling while on the go.
Make Your Own Snack Mix
When you buy a snack mix from the store, it's often loaded with MSG, sodium and unknown flavorings. This can defeat the purpose of getting a nutritious snack in your belly. Making your own is a much better option, and you'll know exactly what ingredients you're consuming. Mix it up with any of the following:
Nuts like walnuts, macadamias and almonds are good sources of fiber and healthy fats.
Seeds including flax, pumpkin, sunflower and sesame are tasty options that add crunch.
Sun-dried berries and fruits like cranberry, cherries and raisins are delicious and great for you.
Other add-ins include foods like dark chocolate, pretzels, popcorn and sesame sticks. Season to taste. Add processed items in moderation because they can be sources of hidden sugars and refined carbs.
Peanut Butter Protein Balls
You often see peanut butter as a base ingredient for many health foods and snacks. While it does have added sugar and can be high in fat, it outweighs those drawbacks because of its protein power.
Try this recipe for peanut butter protein balls to keep you refueled until your next meal. It contains peanut butter, oats and coconut as the base ingredients, but you can add other healthy items if you wish. Tip: Use organic, all-natural peanut butter that doesn't contain any added sugar.
Boiled Eggs and Cut Veggies
An excellent source of protein is the egg. A small one packs 6 grams of protein at around 70 calories. The convenience of a boiled egg is what makes it stand out when you need a fast snack to recharge. For a quick pick-me-up, prepare two boiled eggs ahead of time. Add some fresh veggies to the side, like celery sticks with peanut butter and raisins or carrots and hummus.
Dairy Substitutes
Shakes and smoothies have long been recognized as good meal replacements for people trying to stay healthy. The issue is that many are laden with hidden sugars and cow's milk, both of which can stall your energy levels and have you heading for a nap. Skip the dairy all together when you make your own healthy smoothies.
Instead, use ice or a non-dairy substitute like cashew or almond milk, which is packed with protein and can still give you that flavorful and filling taste you crave. Add seeds, fruit in moderation and some protein powder for a tasty meal substitute that will energize you.
You need to be proactive about your snacks and meals when you lead a busy lifestyle. Invest in a bento box, smoothie mug and other portable containers to make it easier. Stay prepared with quick, healthy snacks to help you keep your day moving forward.
~Here's to Your Success!
Copyright 2020, DailyProsper.com