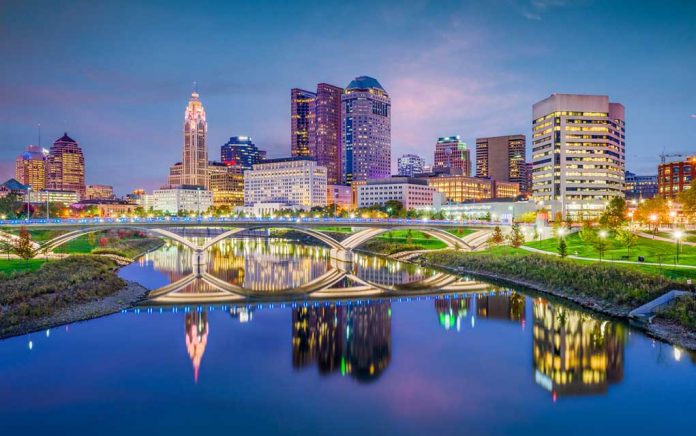 Life is hard! I remember when I was sleeping on my best friend's couch after getting fired from a job I loved — downsizing, they said. I had no savings and only enough money to feed myself for a month, provided I feasted on ramen daily.
But it worked out. In fact, it was a blessing. I got a job in a fun city with a lower cost of living, and now life is better than I ever thought possible.
If you're struggling to make ends meet in your city, check out the top four fun and affordable cities for people who want to succeed.
Columbus, Ohio
Columbus, Ohio — my hometown — is one of the best places to live, hands down.
Sure, I may be biased, but Forbes agrees with me. The city has experienced phenomenal economic growth and has a very comfortable average income to cost-of-living ratio. And incomes are only going up.
In addition to all that, Columbus has a thriving LGBTQ community, lots of fine dining and entertainment, some of the best schools in the country and plenty of green space. Oh, and it's home to Ohio State football. Go Bucks!
Durham, North Carolina
If you're in the high-tech or research industries, perhaps no city is better than Durham, North Carolina. Home to lots of young, educated and energetic professionals, Durham is a great place to live. The cost of living is also 2% lower than the national average, which means you'll have a bunch of extra money to spend at the varied festivals that take place year-round in all parts of the city.
Salt Lake City, Utah
Salt Lake City, Utah has jobs, and lots of them. Boasting an unemployment rate that's a whole percentage point lower than the national average, the city is expecting a near 40% job growth over the next 10 years. Salt Lake City also has a very comfortable cost of living ratio. Moreover, the population is expected to explode over the next few years as eager young professionals move in to take advantage of the sweet job market.
Austin, Texas
Although the sizzling economy of Austin, Texas is expected to cool slightly over the next few years, it remains a very hot place for the under-30 crowd to make their mark. The job market, economy and housing market are expected to expand at a steady, stable pace, and the cost of living is predicted to stay relatively low when compared to income levels. The best part? Lots of high-tech and software companies are moving in or expanding in the area, which equals great jobs with great pay.
The city you live in has a direct impact on your standard of living. And while you may not be able to raise your income, you can definitely change your city. The truth is, changing your city can have a more dramatic impact on your finances and standard of living than a promotion and raise ever could.
Copyright 2020, DailyProsper.com