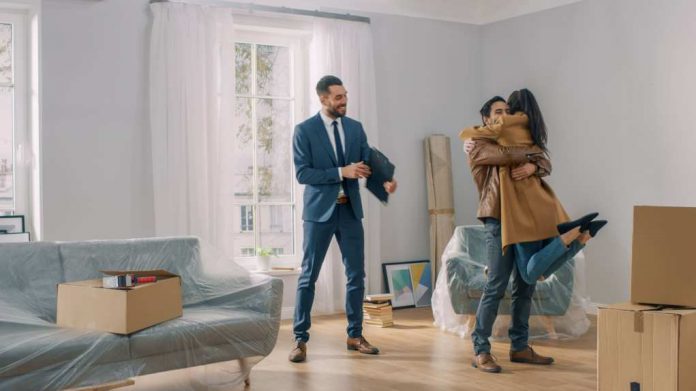 Buying or selling a home is a big deal, and it can get pretty confusing. That's where a real estate agent comes in. They're like your personal guide through all the tricky parts, making sure you get the best deal possible. In this article, we'll go over the top five reasons why having a real estate agent is not just helpful, but pretty much a must-have.
Unlocking the Value of a Real Estate Agent
So, what exactly can a real estate agent do for you? Well, they bring a lot to the table that you might not have thought about. A seasoned agent is like your personal all-in-one toolkit—packed with skills, insider knowledge, and invaluable advice. So let's get into it! Here's a quick glimpse at a few game-changing topics we'll be diving into:
Harnessing Negotiation Skills
Saving Time And Effort
Dodging Costly Mistakes
Easing The Process
Harnessing Negotiation Skills
When it comes to wheeling and dealing in real estate, having a seasoned negotiator on your side can be invaluable. Your agent knows the tricks of the trade and understands the psychology behind making a deal. They'll push for terms that favor you, whether that means getting a better price, more flexible closing dates, or contingencies that protect you. Simply put, they'll fight to get you the best possible outcome.
This skill set becomes even more crucial when handling unique scenarios such as short sales or foreclosures. Turning their expert know-how into something you can't do without. Keep in mind most homes sold through agents typically go for higher prices than those sold by owners alone. Roughly 26% sell for less than they would have if they had an agent.
Saving Time And Effort
Let's face it, life is busy. Juggling work, family, and personal commitments is hard enough without adding house hunting or property selling to the mix. Your real estate agent can help take on a lot of the heavy lifting for you. They can help scan listings, set up viewings, handle paperwork and even offer valuable insights on neighborhoods. This allows you to make quicker decisions and put more time into other tasks. That way all you have to do is show up where needed and make the final decisions. It's like having a personal assistant specifically for your real estate needs.
Dodging Costly Mistakes
Real estate transactions involve heaps of paperwork, legal jargon, and tiny details that can be easy to overlook. Your agent can help with contracts, questions to ask, and recognizing a bad deal. But when dealing with legal work you may also want to involve a real estate attorney. Having them both by your side is a perfect safety net. A mistake or oversight can cost you quite a bit of time and money. Having more experienced eyes can help catch these pitfalls before you tumble.
Easing The Process
Whether you're buying or selling, the real estate process can be overwhelming, filled with emotional ups and downs. Your agent is there to provide a steady hand and a calm demeanor, guiding you through the complexities and helping ease your stress. They can also connect you with other professionals to make this process go even smoother.
Power of Connections
Ever heard the saying, "It's not what you know, it's who you know"? Well, a skilled real estate agent knows a lot of people. Their connections within the industry provide them with a unique advantage that they use to serve their clients better.
Need someone to check the house before you buy it? Your agent knows a guy. Need help with home loans? They've got a contact for that too. An agent's network is not just confined to potential buyers or sellers; it extends to professionals such as home inspectors and mortgage brokers. You get to skip the hassle of finding trustworthy people because your agent's already got a list of go-to experts. Making your life a whole lot easier.
FAQs: Regarding Agents
1 Can You Haggle Over Home Prices?
Just like you'd bargain for a car, you can negotiate the price of a home. Your real estate agent can help you with this, giving you the best chance to get a deal that's good for your wallet.
2 Where Can I Find An Agent? 
A quick online search will show various platforms with licensed agents based on location and specialization. For instance, while Realtor.com and Zillow's Agent Finder are popular choices, other options may better suit your needs depending on specifics such as region or type of property. However effective online searches might be though, they shouldn't overshadow another critical resource – word-of-mouth referrals from people within your network.
3. Are There Fees?
Generally speaking, most agents can earn between 5% – 6% commission fees from the home sale price which is usually split between the buyer and seller's representatives. However, in some cases professionals prefer flat rates over commissions. That's why it's super important to talk about how you'll pay and what it'll cost before you sign any official papers.
Bottom Line
Buying or selling a home is one of the biggest decisions you'll make, and going at it alone can be a real gamble. But when you have a skilled real estate agent by your side, you're not just rolling the dice. You're investing in a service that pays off in more ways than one. From their masterful negotiation skills, to saving you valuable time and effort, your agent can be one-stop-shop. With their help, you're far less likely to overlook a critical detail that could cost you down the road. So before you dive into the market, find yourself a top-notch agent. Happy home buying—or selling!