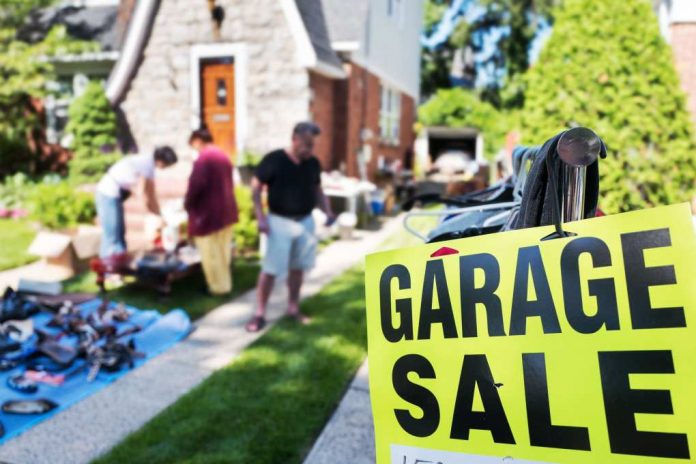 As the weather is getting warmer, it may be time to do some spring cleaning. Decluttering your home can be a challenge if you've got an ancient treasure trove of junk. Though you might have emotional attachments to some of these things, there comes a time when you'll just have to let them go. Perhaps what can make things easier is the fact you can make some serious cash when you organize a garage sale. Yet, not everyone knows how to make the proper arrangements for a sale that can truly make money. We're going to show you all the basics!
Making the Arrangements 
So you've taken the big step to do a garage sale. That's great news! Hence, you'll have to be making a lot of important decisions that could make or break your sale. There are many factors that you have to consider. Here are some tips that you should make use of:
Time: The morning would be the best time since many people come to beat the crowds who will arrive later at midday.
Which Day?: Saturday, Friday, and Sunday would be the ideal days of the week to have your garage sale. There are many people who take breaks from work on Friday, which is why it is essential that you do the garage sale on that day as well.
Week of the Month: The first week is always the best. This is the time when people have just received their paychecks and are ready to start spending.
Seasons: Spring and summer are generally the best seasons to have a garage sale. You can also do one in autumn as well.
Getting the Merchandise Ready 
Get your boxes out and start decluttering! Do a nice thorough search of your attic to see if there's anything that's worth selling or possibly donating. Be sure to label your boxes accordingly. It's important to have everything done in an organized manner. Additionally, be sure to keep a list of things that you collected for the sale. That way, you'll be able to see if an item disappeared after the sale. You never know if someone might use your garage sale as a shoplifting opportunity.
Ensure Everything is Legit 
Be aware of all the laws in your locality. Some parts of the country have rules for posting public announcements and sales events. Sometimes you need special permission to do so. To apply for this, usually your local government or administration will have the entire process explained for you on the website. A good piece of news is that in most cases you won't need to pay a fee to get permission either. Do your best to avoid unnecessary fines and violations. You're doing this to win money, not lose money!
Making Announcements and Promotions
Once you have all your marketing materials all set and ready, let the games begin! Announce the date, time, and place of your garage sale all around town. You can use social media, flyers, and some supermarkets have bulletin boards where you can pin the announcement. If you've got some solid graphic designing skills, be sure to design a catchy flyer.
Do's for the Day of the Sale 
Before the day of the sale, try to get some extra bills from the bank so that you'll have change with you when people pay in cash. Upon the arrival of the visitors, be sure to greet each person. Make sure that you patiently answer any questions about the stuff that you have on display.
For anything that you didn't sell, you have options. First, you can take to the internet and try to sell the remaining items on eBay, Craigslist, or Facebook Marketplace. If that doesn't work, you can always donate anything that you don't need.