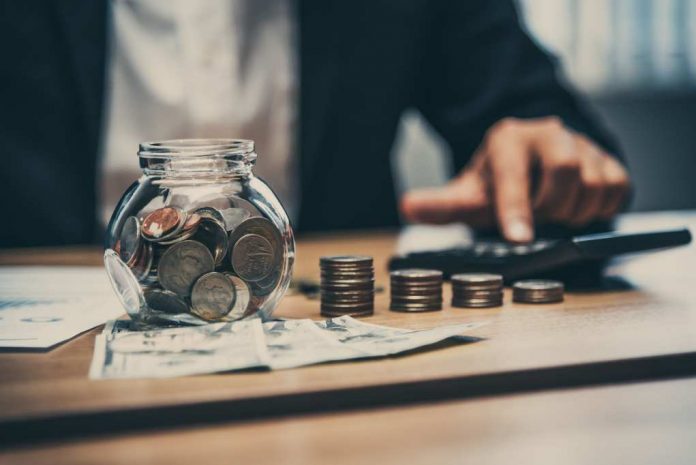 Both credit and debit cards can be useful tools when it comes to handling bills like utilities, tuition, taxes, and more. Paying by card is also a method that is convenient because it instantly handles the transaction compared to using other methods like a check. However, there are both advantages and disadvantages that you should be aware of if you want to use your credit or debit card to handle paying bills.
Disadvantages 
A majority of the disadvantages that consumers face come from using credit cards to pay off their bills. However, debit cards also have disadvantages just not as many.
Drawback #1: Increased Debt or Additional Fees
If you opt to use your credit card to handle bills, you run the risk of going into debt. It could also be hard to manage your credit card repayment if you lack the discipline to keep track of it. You could just be increasing your credit card debt for no reason.
If you want to avoid the risk of increasing your debt and in turn potentially increase your interest rates then you can choose to use your debit card. However, the risk you face when paying bills with a debit card is not having enough in your account when it is time to pay. This could potentially lead to unnecessary fees.
Drawback #2: Your Credit Score 
When using a credit card for your bills, you also face hurting your credit score. If you lack the discipline to properly handle your credit card repayment then that increased utilization may negatively impact your score. You should aim to use no more than 30% of your card's credit limit. This means if you find yourself using over 30% then you may want to avoid using your credit until you can keep that number consistently low.
Advantages
Even though there are a couple drawbacks that you may face, there are also benefits to using a card to manage bills as well!
Earn Rewards
Many financial institutions offer rewards to consumers for a variety of reasons. Many will offer cashback opportunities or points that can be accumulated over time. You can contact your financial institution to see what reward programs are available. If you find that you do not have a lot of reward opportunities, you may decide that it is time to switch banking institutions in order to get the most bang for your buck!
Ease of Use
When you use cards to pay bills, you get to enjoy the luxury of an instant transaction. You don't need to deal with the mail system, or wait for your check to clear. Your funds can just go towards the expense immediately. You can also choose to set up automatic payments with your card. This can't be done if you choose to mail physical checks!
Not only is it super convenient to use a card, it also is easier to keep track of. When you make a payment with a card it is automatically put onto your statement. This statement is easily traceable and can typically be accessed at any point.
You will also be able to better manage your financial health overall. If you have numerous bills every month from housing costs, to debts, to non-essential expenses, it can be hard to keep track of where your money is going. If you put all bills onto one card, you can easily see which account is taking care of your expenses.
Overall
Just like anything there are both advantages and disadvantages associated with using your card as your bill payment system. You will want to make a decision based on your financial situation as well as your lifestyle. Make sure to take your time when considering which bill payment system would be right for you.