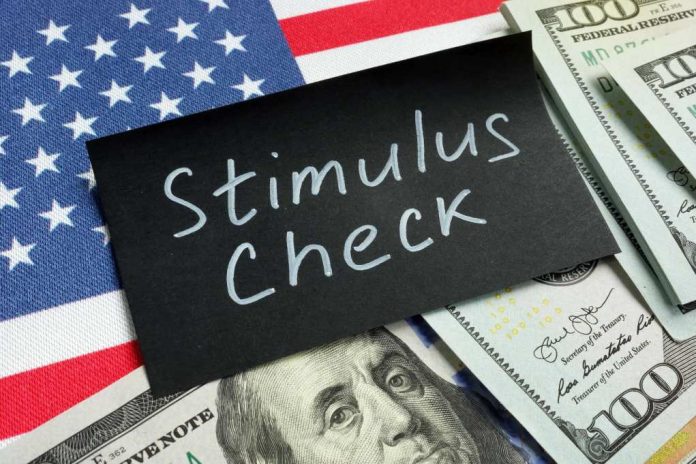 Many people don't realize how much states are trying to help their residents. In fact, it's a lot more than many people would believe. While residents in certain states have already received extra stimulus, there are even more states that are continuing to provide relief to their residents.
What States are Giving Out Stimulus Relief?
The best way to see if there are stimulus opportunities is to check with your state government. They will have the most up-to-date information on what it means to get any additional support for their residents. However, some states that you should know about that are providing extra stimulus opportunities include:
Colorado
Colorado is giving hundreds to their residents in the form of a rebate check! In fact:
Single filers can get $400
Joint filers can get $800
What's amazing about this opportunity is the fact that checks could be worth even more. The payout depends on how much revenue the state makes. If they make more than the expected amount, then these rebate checks could be even greater. If residents want to qualify for this support they will need to file taxes or apply for the PTC rebate by June 30th, 2022. Those that did submit their application by the deadline can expect the funds in either August 2022 or September 2022.
Delaware
Through the 2022 Delaware Relief Rebate Program, Delaware residents may be able to get a one-time payment worth $300 directly. A lot of residents began receiving their payments back in May 2022. However, other qualifying residents can expect to see their payments made throughout the summer. Delaware residents that qualify do not need to do anything to receive their check.
Georgia
Georgia can be a state known for more than just their peaches. That's because Georgia residents who filed both their 2020 and 2021 tax return can get a rebate payment. The amount of the rebate payment will depend on their tax filing status:
Single filers and married couples filing separately can get $250
Head of household filers can get $375
Married couples that file jointly can get $500
Residents can expect Georgia to have provided all of the stimulus checks by August 2022 for individuals that had their taxes completed by April 18th, 2022.
Hawaii
Hawaii not only has an additional stimulus opportunity but it also took measures to increase its minimum wage.
First, let's take a look at the stimulus opportunity which is in the form of a tax rebate:
Hawaii Residents that make under $100,000 annually can get $300
Hawaii Residents that make over $100,000 annually can get $100
When exactly these payments will be paid has not yet been confirmed. However, the Department of Taxation anticipates that they will start going out during the last week of August. Besides these tax rebate opportunities, Hawaii also has a plan in place to continuously increase the minimum wage over the course of the next few years. Their plan includes:
$12 minimum wage starting on October 1st, 2022
$14 minimum wage starting on January 1st, 2024
$16 minimum wage starting on January 1st, 2026
$18 minimum wage starting on January 1st, 2028
Idaho
Qualifying residents may be able to benefit from a stimulus check if they meet certain criteria. In order to benefit, Idaho residents must:
Have been a full-year resident for 2020
Have been a full-year resident for 2021
Filed an Idaho individual income tax return (or Form 24) for 2020 and 2021
Luckily, residents still have until December 31st, 2022 to file their individual income tax returns to get their rebate. The amount that residents can get will vary. It will be the bigger amount out of the following options:
12% of the tax amount that was reported on their Form 40 (or Form 43 if they were an eligible service member)
$75 per taxpayer and each dependent of the taxpayer
Those that qualify to receive this stimulus can expect it to come in either the form of direct deposit or through the mail as a paper check.
Indiana
Through the "Use of Excess Reserves" law, Indiana residents may be able to get a one-time tax refund of $125 (or $250 if they are a married couple filing jointly) if they meet qualifying criteria. Residents that can receive this stimulus don't need to do anything to get them as long as they filed their 2020 Indiana resident tax return (with either a Form IT-40, Form IT-40PNR, or Form SC-40) no later than January 3rd, 2022. They will automatically qualify.
The funds will come in the form of either a paper check or a direct deposit. While payments began rolling out at the beginning of May, they will continue into the late summer. If a resident doesn't receive their check by September 1st, 2022, they will need to get additional information from the Indiana Department of Revenue website.
Maine
Maine has had a couple of opportunities when it comes to additional stimulus checks. The first opportunity was available as the Maine Disaster Relief Payment and it was worth $285. However, the stimulus payment that is available now is worth $850 (or $1,700 for married couples filing jointly). The estimated amount of residents that will be able to benefit includes hundreds of thousands of residents. However, they will meet the following qualifying criteria:
File their 2021 taxes no later than October 31st, 2022
Have an eligible Federal adjusted gross income (FAGI)
Not be a dependent
The first round of checks went out in June 2022. The payments will continue to be delivered on a rolling basis until the end of the year as tax returns come in.
New Mexico
New Mexico has a variety of opportunities available for their residents. They offer both tax rebates and economic relief payments. There are three different opportunities. These opportunities include:
Providing a refundable income tax credit to residents that meet income requirements. The credit is worth $250 for single taxpayers and married couples filing separately or worth $500 for married couples filing jointly, the head of household, as well as surviving spouses. This credit will be issued in July 2022.
Giving a refundable income tax rebate to residents that filed a 2021 personal income tax return. The rebate is worth $500 to single taxpayers and married couples filing separately. However, the credit will be worth $1,000 for married couples filing jointly, the head of household, as well as surviving spouses. This payment won't be issued all at once. Instead, it will be issued in parts in June 2022 and August 2022.
Providing relief payments to residents that did not file an income tax return. These payments will be $500 for a household that consists of one individual. On the other hand, the payment will be worth $1,000 to households that consist of married couples for individuals that have a minimum of one dependent. The payments are provided on a first come first served basis. That is why individuals will need to apply through yes.state.nm.us. Eligible recipients will receive payments by July 3rd, 2022.
Minnesota
If you live in Minnesota, you want to make sure to check out the Frontline Worker Pay. With this opportunity, eligible recipients can get a one-time payment of $750. Residents will need to apply for this stimulus check. The application window is available until July 22nd, 2022. The best way to review eligibility is to review the Frontline Worker Pay law. Some of the qualifying criteria include:
You were employed at least 120 hours in Minnesota for a minimum of one frontline sector between the timeframe of March 15th, 2020, and June 30th, 2021.
Have a qualifying income for at least one year between the timeframe of December 31st, 2019, and January 1st, 2022.
Have not received an unemployment insurance benefit payment for over 20 weeks on a cumulative basis between the timeframe of March 15, 2020, and June 26th, 2021.
Why are Some States Providing Extra Support?
There may be even more opportunities for support. That's because states received funds from the government to help their residents. The American Rescue Plan gave funds to each state. These funds are supposed to help each state work on its economic recovery. However, the funds are not available forever. They have until 2024 to get a plan together but the funds must be spent by 2026. This means that some states still can come out and decide to provide more assistance depending on what they use these funds on.
Bottom Line
There may be more opportunities for some stimulus relief than you thought. Some states that are providing support include:
Colorado
Delaware
Georgia
Hawaii
Idaho
Indiana
Maine
New Mexico
Minnesota
While the states we listed above were able to provide support to residents throughout the state, it's also important to keep in mind that there may be even more assistance available at a local level. You should check locally to see what's available!
Since states need to use the funds they received from the government to work on their economic growth, there may be continued updates on available assistance. The best way to keep up to date is by confirming with your state. Who knows, there may be an extra round of support that you can benefit from!