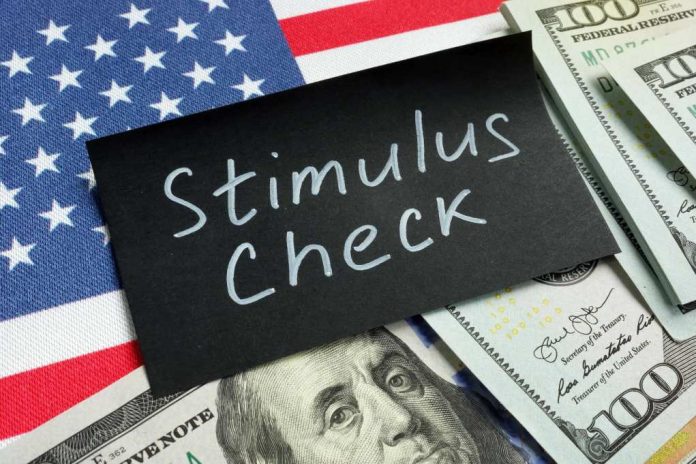 When Americans were getting stimulus checks across the country, people were able to feel some relief. The pandemic caused a halt in life which made it hard for many people to adjust, especially if they were living paycheck to paycheck. However, many Americans don't realize that there are opportunities available to get another round of stimulus support for specific states!
While there may be no round of stimulus checks going out at the nationwide level, states decided to take matters into their own hands. In fact, there are over a dozen states that are providing extra support to their citizens. That's not all. While some states may not offer a stimulus, even cities are taking matters into their own hands!! That means there may be more support than you realize.
What States Are Providing a Fourth Stimulus Check?
Sadly, many people don't even realize that these stimulus checks exist, let alone that they are available for their state! That is why it is important to make sure you know whether or not you may be able to expect a stimulus payment just by living in your state. It is important to keep in mind that every state is different. However, you can expect the support to be given to people that make a certain amount of money, have gone through hard times, or work in a certain profession. The best way to confirm up to date information is by reaching out to your state directly but this information can be a great guide!
The states that will be handing out extra stimulus support includes:
Arizona
California
Colorado
Florida
Georgia
Maine
Maryland
Michigan
Missouri
New Mexico
New York
Tennessee
Vermont
Arizona
Many people have heard the news talk about the Great Resignation. This refers to many people leaving the workforce in numbers that many people aren't used to seeing. That is why Arizona is taking a special type of approach. Their round of stimulus support is being provided through the Arizona Back to Work Program. As of now they are not currently accepting new applications!
However, individuals that were able to apply for this program in the open application period could get $2,000 if they get a job after being on unemployment. However, in order to receive the funds you must be at your new job at a minimum of 8 weeks.
California
Many people know California as being the home state for many celebrities, Hollywood, nice weather, and more. However, this state can also be known as one that aims to help its citizens. That's because California residents that make $75,000 or under were able to get a one-time check of either $600 or $1,200. These payments came as a result of the Golden State Stimulus I. However, the support isn't done there.
Individuals that qualify may also be able to get a stimulus payment of $500 to $1,100 thanks to the Golden State Stimulus II. The best part? These funds are in addition to extra support that is available to residents through the Young Child Tax Credit (YCTC) which provides extra funds for people that have children 6 years old or younger!
Colorado
Many people had to deal with unemployment during the pandemic. That is why Colorado wanted to focus their efforts on those dealing with this hardship specifically. Individuals were able to get an additional $375 if they received at least one unemployment check between March 15th, 2020 to October 24, 2020. These funds were able to go out thanks to the Polis Stimulus Payment!
Florida
Many people know Florida for crazy stories and good oranges. In fact, many people don't even like Florida due to the antics that happen in the state. However, Florida is a state that does want to show appreciation to its residents. That is why teachers in this state have the opportunity to get a $1,000 bonus! If you are a teacher that's curious as to whether or not this is an option for you then you will want to get in touch with your district.
Georgia
Many people know Georgia for its peaches but it is another state that aims to provide support to its residents. Georgia is providing a bonus of $2,000 to full-time teachers and staff. However, part-time teachers don't miss out either! That's because part-time teachers can get a bonus of $1,000.
Maine
Inflation has been a challenge for many Americans across the country, especially after the pandemic. That is why Maine is aiming to provide relief where it counts. They will be sending $850 relief checks to nearly one million residents!
Besides aiming to combat inflation, Maine was also a state that provided "disaster relief" payments to those that worked during the pandemic. These checks were worth $285 and aimed to show appreciation to workers that continued to do their job in the face of unprecedented times.
Maryland
If you were a Maryland resident that filed for the Earned Income Tax Credit (EITC) back on your 2019 taxes then you were eligible to get additional stimulus support! Individuals could get stimulus checks of $300 while families could get stimulus checks of $500. These payments were available thanks to the Maryland Relief Act.
Michigan
Many people know Michigan as a state that looks like a mitten. However, it is another state that aims to provide support to its residents. Back in 2021, teachers and school support staff were able to receive a special bonus. Teachers received a maximum of $500 while other school support staff received a maximum of $250. These bonuses were made available through the Michigan Classroom Heroes Grant.
Missouri
A lot of Americans overlook Missouri and the support that this state can provide. Which is why many people are surprised to find out that individuals that live in the state and work at either a mental health facility, nursing home, or correctional facility could get additional support. Individuals that work in these facilities were able to receive an extra $250 on their paycheck.
New Mexico
When the federal government was providing nationwide stimulus support, not everyone was able to qualify. That means there were families that did not get any federal stimulus! That is why New Mexico wanted to provide support to these families. Over 4,000 households in New Mexico were able to receive a one-time payment of $750.
New York
When people lose their employment, they may not be able to qualify for traditional assistance options like unemployment benefits. In fact, some people weren't even eligible to receive stimulus payments either! That is why New York is giving out unemployment benefits worth between $3,200 to $15,600. This support can only go towards workers who lost their source of income or employment during the pandemic but were not able to get additional support like unemployment benefits or stimulus support. This assistance is available through the Excluded Workers Fund.
Tennessee
Another state on this list that focuses on providing support to teachers is Tennessee. This state will provide full time teachers, principals, and school personnel a hazard pay bonus of $1,000 for full-time employees. Part-time employees can benefit as well because they could get a hazard pay bonus of $500!
Vermont
A lot of states on this list understand that many people had to deal with especially tough situations. One particular group of people that especially dealt with hardship were frontline workers. That is why Vermont has the Frontline Employees Hazard Pay Grant Program. This support opportunity gave checks between $1,200 to $2,000 to frontline workers who worked during the earlier period of the pandemic.
What Cities are Giving Out a Fourth Round of Stimulus?
While the states we listed above were able to provide support to residents all throughout the state, there weren't that many options. In fact, we only listed 13 states! While there could be more plans for another round of stimulus from other states, it is also important to keep in mind that some cities decided to take matters into their own hands. That is why it is important to check out what specific cities were able to provide additional support to its residents. Some cities that provide additional support include:
Chicago
Pittsburgh
Seattle
It's important to keep in mind that there may be more cities that are providing another round of stimulus support. That is why you will want to check with your locality to see what's available! However, these are just some big cities that were providing support even though there was no statewide decision.
Chicago
When people think of support, they typically don't think of a random selection. However, Chicago decided to provide checks worth $500 to 5,000 residents on a monthly basis throughout 2022. Recipients will be selected from a stimulus lottery which means winners are chosen by random!
Pittsburgh
200 low-income residents that live in Pittsburgh can receive $500 a month for two whole years! These funds are available through the Assured Cash Experiment (ACE) as a way to provide support to those that are dealing with tough times and a low-income.
Seattle
Low income residents in this city can expect a lot of support. Through the Seattle Relief Fund, low income residents that were impacted by the COVID-19 pandemic could get payments of $1,000 and $3,000 depending on the size of the household.
Why are Some States Providing Extra Support?
Even though there is no federal level of support, states still received funds from the government. That's because the American Rescue Plan gave a minimum of $500 million to each state. These funds are supposed to help each state work on their own economic recovery. However, the funds are not available forever. Instead, states need to spend that money by 2026. They have until 2024 to get a plan together but the funds must be spent by 2026. This means that there is still the possibility for some states to come out and decide to provide more assistance depending on what they use these funds on!
Bottom Line
There are a variety of states that aim to provide extra support to their residents. This includes:
Arizona
California
Colorado
Florida
Georgia
Maine
Maryland
Michigan
Missouri
New Mexico
New York
Tennessee
Vermont
Besides states, there may even be extra support at a city level! For example, these cities are providing extra support to their residents:
Chicago
Pittsburgh
Seattle
Since states need to use the funds they received from the government to work on their own economic growth, there may be continued updates on available assistance. The best way to keep up to date is by confirming with your state. Who knows, there may be a fourth round of support that you can benefit from!