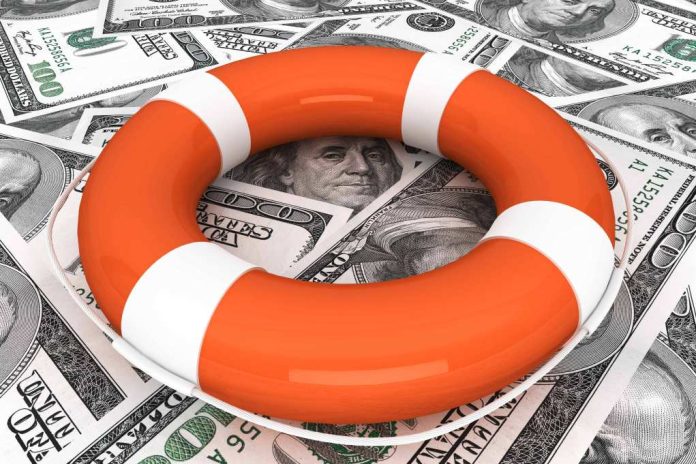 Unexpected events may occur in some people's lives. Some of these events can be in our favor, and others, not so much. Unfortunately, some of those negative events can have significant impacts on our livelihoods. Natural disasters stand out among such events due to how much they can impact a person's life. Thankfully though, the federal government is here to help out those who go through such challenges. The US federal government created a long list of assistance programs to provide relief to victims of natural disasters.
Types Of Disaster Relief Assistance Programs The Government Provides
The federal government wants to help out Americans in cases that require the most help. That's why these programs cover all types of needs and necessities. That list includes shelter, food, income, legal services, and more. The list goes on for those dealing with the aftermath of a natural disaster. However, there's one common factor between all assistance programs provided by the government. Qualifications determine whether a person can receive benefits through these programs or not. That's why in this article we'll list a few of these disaster relief programs. We'll also discuss the qualifications for each program, as well as the process to apply!
We are starting with this program because it's relatively straightforward. This is a special tax law provision. The idea is to help taxpayers and businesses recover financially from the aftermath of natural disasters. This program specifically focuses on areas where the federal government declares a major disaster area.
The way this program works is that individuals and businesses in disaster-stricken areas may get faster refunds on their taxes by claiming losses on their previous year's tax return due to natural disasters. The individual or business must file an amended return. In some situations, the Internal Revenue Service (IRS) may grant applicants additional time to file returns and pay taxes. Eligible applicants must use Form 4684 to report a gain or deductible loss.
To claim benefits through this program, you have to be in a federally-declared disaster area. Typically, you have one of two ways to deduct casualty losses:
On your return in the year the disaster happened or

File an amended return to deduct the loss in the year before the disaster
If you want more information, you can review resources online or get in touch by calling 1-866-562-5227. 
Disaster Legal Services (DLS) seeks to provide legal assistance to low-income individuals who, before or as a result of a (presidentially declared) major disaster, are not able to receive legal services regarding their needs post-disaster.  The Federal Emergency Management Agency (FEMA), through an agreement with the Young Lawyers Division of the American Bar Association, provides free legal assistance for survivors of natural disasters. 
Those individuals must be unable to get adequate legal services for themselves.
There's one thing to keep in mind, though. This federal assistance program can't directly help in cases that could produce a fee, like a settlement where the attorney would get paid a portion of the awarded amount. These cases are often referred to the local lawyer referral service instead. Some kinds of helpful support that local lawyers can give generally include the following:
Insurance claim assistance can include medical bills, property loss, and so on.

Support with home repair contracts as well as contractors.

Assistance with creating legal documents lost in the disaster, such as wills, powers of attorney, etc.

Guidance on handling problems with landlords.
It's evident that the government will have resources ready to help out vulnerable individuals during times of crisis. This is why the Administration on Aging (AoA) has a whole page dedicated to emergency disaster preparedness. This resource page aims to help elderly Americans. However, the page is also available to the public which makes the page helpful to caregivers, community service providers, researchers, and students.
Before you can get a clear understanding of D-SNAP, it can help you to get some context of SNAP. The Supplemental Nutrition Assistance Program (SNAP) can give Electronic Benefit Transfer (EBT) cards to qualifying recipients. These cards work similarly to the way that debit cards work. SNAP benefits are deposited on accounts linked to the cards. Cards can be used at locations that accept them as a form of payment. The funds can only be used on eligible food items! 
Things Work Differently When A Disaster Takes Place
Unfortunate disasters change everything which can include how the government evaluates qualifications for assistance programs. Regarding D-SNAP, the government will require different eligibility terms compared to SNAP. D-SNAP aims to assist low-income households who suffered the loss of food due to a disaster. D-SNAP goes into effect when a state receives an Individual Assistance declaration from the president. 
Even if you don't normally qualify for SNAP, you may still qualify for D-SNAP if you had to pay for any of the following disaster-related expenses:
Business Repairs

Evacuation Expenses

Expenses Related to a Temporary Shelter

Food loss after a disaster (only in some cases)

Home Repairs

Injuries

Lost income or no access to income for a good portion of the benefit period

Relocation Expenses
To find out more information about this opportunity, you will need to keep your eye out for local news sources. They will have relevant information if this is an opportunity that you can consider. 
It's bad enough to lose a job when the economy is doing well. It's much worse to lose a job when the economy is not doing well. Losing a job because of a natural disaster must be an absolute nightmare compared to the other two scenarios. Thankfully, the government is here to support people suffering from such circumstances. The Disaster Unemployment Assistance provides unemployment benefits to people who became unemployed due to a presidentially declared major disaster.
Much like all other federal assistance programs, Disaster Unemployment Assistance comes with a few qualifications that must be met. The government may grant unemployment benefits during a presidentially-declared disaster if candidates fall within one of the following criteria:
A person who lost their job due to the disaster

Not able to reach their workplace due to the disaster

Their place of work has been damaged by the disaster

The disaster caused an unfortunate death to the former head of the family. Now the applicant is the new head of the family

The applicant suffers an injury caused by the disaster
If you want to benefit from Disaster Unemployment Insurance, you will want to be on the lookout for announcements from your state. You can also contact 1-877-872-5627 for more information. 
Bottom Line
Dealing with a disaster is tough. However, there may be more support than you realize. The government understands that disasters can be a huge challenge for Americans. That is why they have various assistance opportunities that may be able to help. Some opportunities to keep in mind include:
The Disaster Assistance and Emergency Relief Program

Disaster Legal Services

Disaster Resources for Older Americans

Disaster Unemployment Assistance
The right support opportunity will depend on your current situation. If a natural disaster has struck your state, then you will want to make sure you stay up to date with local news announcements. This is where you will be able to find the best resources for what you're dealing with.