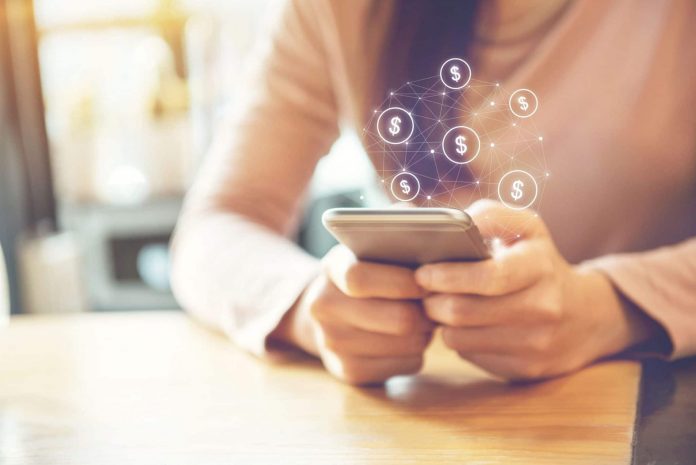 The government offers a variety of assistance programs to qualifying individuals in need. One option that sometimes gets overlooked is the Lifeline Program. People who struggle with handling the cost of their phone or internet service should consider this opportunity when trying to work on their financial situation.
How the Lifeline Program Works
This federal program gives a monthly discount on services of up to $9.25. This discount can only be applicable to subscribers that meet qualifying criteria. For individuals that reside on Tribal lands then the applicable discount can be up to $34.25 a month. The discounted amount can apply to wireless or wireline services. It is important to note that you cannot receive a discount on more than one service at the same time. Not only does the Lifeline program cover wireless and wireline services but they also cover internet services. This program can support broadband internet service as well as broadband-voice bundles. This is a program by the Federal Communications Commission (FCC), which limits one Lifeline benefit per one household.
Even though this program was created by the FCC, the Universal Service Administrative Company (USAC) administers it. This program is also available to qualifying consumers that meet low-income eligibility requirements. Another benefit is that this assistance option is available in every commonwealth, territory, state, and on Tribal lands.
Since the USAC administers the program,  they are responsible for taking care of consumers from the application process, to their eligibility understanding, and to maintaining benefits during the recertification process. This is also a great free information hub about the program!
If you are interested in receiving benefits from the Lifeline program, you will need to qualify. Your income must be at or below 135% of the Federal Poverty Guidelines and/or already be participating in an eligible federal assistance program. Federal programs that will qualify you are:
Medicaid
Federal Public Housing Assistance
Veterans and Survivors Pension Benefit
Some Tribal Programs.
It is also free to review your eligibility online by visiting lifelinesupport.org.
What are the Rules of the Program?
There are rules you must follow if you participate in the Lifeline program. Some important rules are:
You must meet program qualification requirements.
You must be able to show your eligibility.
The government limits one Lifeline service per one household.
Recipients must recertify in order to maintain eligibility.
It is important to note that breaking rules may result in penalties!
Understanding Tribal Land Lifeline Benefits
The Lifeline program offers enhanced benefits to those who reside on Tribal lands. For eligible consumers, there will be a discount of up to $34.25 a month. This discount can apply towards  telephone service, broadband internet services, or bundled service expenses. While this program contains the traditional discount of $9.25, it also has an extra $25 added for additional support. However, some states may offer other additional discounts on their version of the Lifeline program.
Another benefit that Tribal land residents receive is an additional one-time discount of up to $100 for the first activation or installation of a phone service. Tribal Lands Link Up provides this discount. If the service charge is over $200, then the Tribal Lands Link Up can provide financing options like a no-interest payment plan for up to a year. Not all carriers accept Tribal Lands Link Up so be wary when choosing which carrier you want your service with!
Am I Eligible?
If you are interested in determining your eligibility, then you can check online. You can visit lifelinesupport.org. You will need to click the "Do I Qualify" hyperlinked text on the page. This will guide you in the right direction!
Understanding the Application Process
When you apply for the Lifeline program, you will typically need to use the National Verifier application system. The FCC created the National Verifier as a streamlined system used  to verify Lifeline applicant qualifications in order to determine whether or not they are eligible. The USAC operates this process. Both new applicants and existing consumers who need to recertify their program eligibility use this system.
How to Apply for the Lifeline Program
One of the best aspects of the Lifeline program? The fact that you have multiple means of applying! You can directly apply with the National Verifier portal online. If you prefer a physical method instead, you can opt for a mail-in a paper application!
The application process can be daunting. You can also opt to apply for the program with a service provider that offers Lifeline. You can choose to do this either in-person or online if applicable. If you are interested in finding Lifeline service providers near you then check out this site.
If you are interested in finding out more information about the application process then you should look online on how to use it. You can also contact the Lifeline Support Center toll-free number at 1-800-234-9473, or email [email protected].
Necessary Documentation for Your Lifeline Application 
If your eligibility isn't automatically verified then you may need to provide documentation to prove that they meet the program's qualification requirements. Some documentation that you may need can include:
A Statement of Benefits from an Eligible Program
A Notice Letter of Participation from an Eligible Program
Participation Documents from an Eligible Program
Official documentation from an Eligible Program
Income Verification Forms (Previous year tax returns, an income statement from your job, paycheck stubs, a divorce decree, a child support award, etc.)
You can find additional information about potential documentation that you may need here. If you cannot prove your eligibility then you will not be able to receive benefits from the Lifeline program.
Will You Need to Continue to Verify Your Eligibility?
Yes! The first time that you need to prove your eligibility is during the application process. From there, you will need to prove your eligibility once a year. You could lose your ability to receive Lifeline program benefits if you no longer meet program qualifications. Instances where you could lose eligibility include:
Increasing your income so that you do not meet income requirements.
You disenroll from an eligible federal program.
Someone else in your household receives Lifeline benefits.
If you find that you no longer qualify then you will need to disenroll from your Lifeline benefits as soon as possible. If you do not, you risk facing penalties.
What if You have an Issue with Hardware (Like a Phone)?
If you are experiencing issues with your hardware then you need to get in touch with your service provider. The FCC is not responsible for the hardware that is provided by your Lifeline service provider. Any and all issues you have need to be brought to the attention of your service provider specifically.
Commonly Asked Questions About the Lifeline Program
The Lifeline program can feel a bit complicated. Many consumers have commonly asked questions that you may have as well!
What Should I Do If I Have a Disability and Need Help with My Lifeline Application?
You should contact the Lifeline Support Center toll-free number at 1-800-234-9473, or email [email protected]. They will be able to provide assistance and information about your Lifeline benefits. The FCC also has a Disability Rights office that may be able to help. If you are interested in getting in touch you can reach the Disability Rights office by phone at 202-418-2517 for a voice phone call, at 844-432-2275 for a video phone call, or by email at [email protected].
What is the Definition of a "Household" in Relation to the Lifeline Program?
According to the FCC, a household" is an individual or a group of individuals that live/reside at the same address as a singular economic unit. The term "economic unit" refers to the adult contributors and sharers of income and expenses within the "household".
Don't worry if you live in a group housing facility, you can still qualify! You just may be required to fill out information in order to determine your "household" eligibility. Make sure to use the free eligibility confirmation tools to help you during the application process.
What If I Want More Than One Lifeline Benefit?
Unfortunately, it doesn't matter if you want more than one Lifeline benefit. According to federal guidelines, only one Lifeline benefit is permitted per one household. Recipients of the Lifeline program can choose to have this apply to either a wireless service, a wireline service, a broadband service, or a bundled service. Individuals that do not follow the federal guidelines on one benefit per household face criminal and/or civil penalties.
Overall
While the Lifeline program may not seem like much, the savings can add up! This discount to your bills may be able to help you improve your financial situation. With the extra money you save, you can work on your debt, other bills, and more! Make sure to use the free resources available online and reach out to a professional if you need any more help.