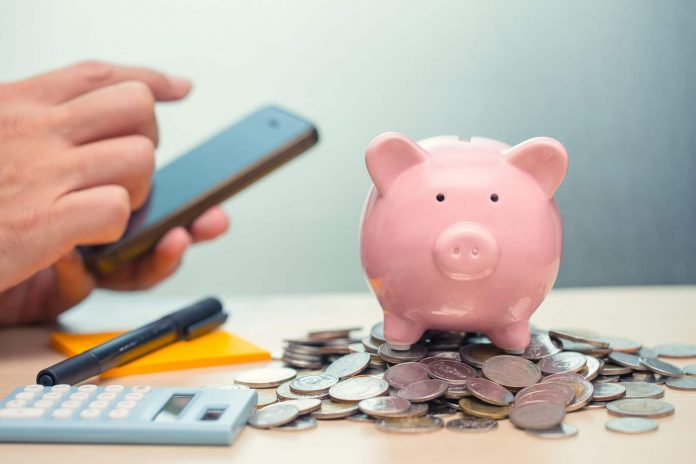 Many people struggle to keep up with all of their bills. In fact, according to the National Financial Well-Being Survey in 2016, more than 40% of American adults will struggle making ends meet. That is why payday loans are getting more and more popular. Payday loans provide an easy and effective way to get enough money until your next paycheck. However, in the long run if you don't properly manage these loans, they can hurt your situation more because of their interest rates.
That is why people have looked into an alternative to a payday loan like an app to get paycheck early. As technology continues to advance, so do all aspects of life. Many personal finance apps help you survive each pay period to the next by giving you access to your paycheck a few days earlier than you are expected to receive it. This provides you the opportunity to have the money you need when finances are tight in between paydays.
How Does a Paycheck Cash Advance App Work?
These apps are able to provide paycheck advances for the work you have already completed at your job. They work the same way that payday loans work except they don't make you deal with interest. However, just because there isn't interest doesn't mean there aren't other aspects to be cautious of. You are taking money from your upcoming paycheck. That means the paycheck you receive on payday, if you used a paycheck advance with one of these apps to get advance on paycheck, will be less than what you normally get. You may still not be able to get a good handle on your finances with this assistance option.
One of the Best Paycheck Advance Apps to Consider
There are numerous apps that give you advance on paycheck. However, you want to use a paycheck advance app that provides more features than just early access to your paycheck. Other tools like online banking services, online investing, cash-back shopping, etc., can make managing your finances so much easier!

Money Lion
That is why the best option available is Money Lion. This app not only provides access to your paycheck early but offers a bunch of more features that can help you better manage and take charge of your financial situation. Mobile banking, cash advances, credit builder loans, automated investing, and more are all areas that this app can help you with. You can also review their blog posts to learn about parts of your life that you may need help understanding like your credit score, government assistance options, and more!
Need More Than What the Payday Advance App Offers?
Typically, the max limit that an app for paycheck advance can provide is $250 and that may not be enough to handle what you need to pay. If this is the case, you will want to look into personal loan options because it has a more manageable interest rate with better repayment options. There are countless ways to get a personal loan either through a credit union, a bank, a peer-to-peer lender, or even online lenders. Each loan type and lender have their own requirements so even if you don't have the best credit score, you may still be able to get approved!