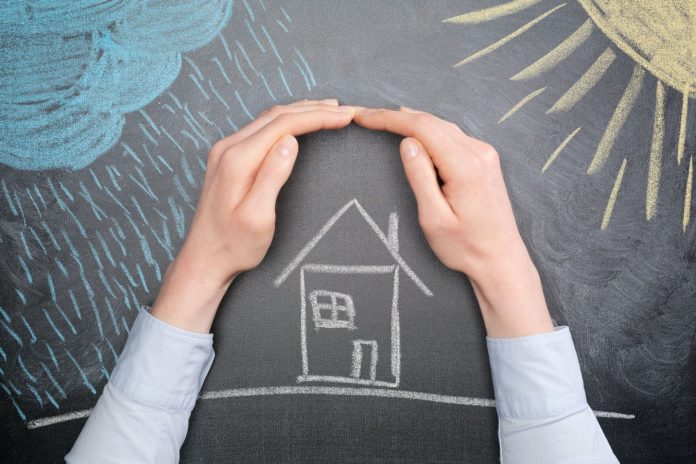 When it comes to finding affordable housing, it can be harder than you think. That's because the United States Department of Housing and Urban Development (HUD) defines affordable housing as being no more than 30% of the occupant's gross income. Sadly, many households can find themselves paying more than that. In fact, 37.1 million households were paying more than 30% of their income every month towards housing. When a household overpays on housing costs, they are considered cost-burdened. Luckily, there are a variety of affordable housing resources to consider.
Affordable Housing Resources
When people are in need of housing that works for their budget, it can be overwhelming. There are resources available that people can take advantage of that may be able to help with their situation. Some of these affordable housing resources include:
The National Low Income Housing Coalition (NLIHC)
The NLIHC aims to help ensure that low income households have quality homes that are affordable and accessible in communities that people choose to live in. They also aim to preserve already existing federal housing assistance while increasing the amount of supply of available affordable housing. On top of that, they aim to make housing stability the primary purpose of federal housing policies for low income individuals. Through education, mobilization, and shaping public opinion, they are able to work on this goal.
They have five teams of staff members that aim to help achieve these goals. There is the:
Research Team: This team studies trends and analyzes those trends to get data. The data is then used to better understand the need for affordable low income housing nationwide.
Policy Team: This team aims to teach lawmakers about the housing needs of the public. Through this education, this team aims to give lawmakers the information they need to analyze and shape public policy.
Field Team: In order to advocate for housing policies across the nation, this team will mobilize supporters and members of the coalition.
Communications Team: Public opinion is an important part in creating affordable housing for low income households. That is why this team aims to shape the public opinion on low income housing.
Administration Team: Organizations can't just run on passion alone. Instead, there needs to be a team to help ensure that the coalition is able to be a sustainable organization that can handle high levels of capacity. That is where this team provides support!
Habitat for Humanity
Habitat for Humanity is a nonprofit housing organization. Even though it is a global nonprofit that works in over 70 countries across the world, it still works in local communities across all 50 states in America. This nonprofit aims to provide everyone in need a decent place to live. Habitat homeowners would actually be the ones to work on building their home with volunteers. The home is available at an affordable mortgage rate.
If you are in need of affordable housing then you will want to get in touch with your local Habitat for Humanity. From there, you can apply for the homeownership program. It is important to note that every area is different. Each local Habitat for Humanity office has a committee that will pick homeowners based on the following eligibility criteria:
Level of need
Willingness to form a partnership with Habitat for Humanity
Have the ability to repay the affordable mortgage
Besides building new houses, Habitat for Humanity can help create affordable housing for communities by:
Renovating existing homes
Helping people improve their homes
Helping people repair their homes
Supporting communities after natural disasters
Raising awareness to the affordable housing crisis
211.Org
When people are in need of support, they may not know where to turn. That is where the local experts from 221.org come into play. There are over 200 agencies across the United States. Each agency has a team of highly trained community specialists that aim to help people in their community. They are able to help by giving people information they need to access local resources and services to address a variety of needs.
Back in the year 2000, the United States Federal Communications Commission (FCC) determined that 2-1-1 would be the 3 digit number that people can use towards finding information they need. This site can help with a variety of issues like:
Food Programs and Benefits
Disaster Recovery
Healthcare Expenses
Mental Health
Substance Use
Housing Expenses
Utility Expenses
However, we want to especially focus on how they can help people in need of affordable housing (since that's the whole point of this article!).
When people find themselves in need of affordable housing, they can turn to this website. However, they can also dial 211 on their phone to speak to someone immediately. A person can expect to provide some details about their current situation and personal information. This is to give the local expert what they need to provide the best assistance they can.
Their website also contains information that can help you like advice on talking to your landlord (or lender). They also give people the tools they need to know their rights and protections when it comes to housing issues like foreclosure or eviction.
Your Local Public Housing Authority (PHA)
Another great place to start when you need affordable housing is your local Public Housing Authority (PHA). The United States Department of Housing and Urban Development (HUD) offers programs like:
Housing Choice Voucher Program (Section 8)
Public Housing
However, even though these are federal programs, your local PHA is tasked with managing them. There are PHAs available across the country. That's because the exact assistance and eligibility requirements can vary by locality. When you go to your local PHA you can get information you need on available housing programs. On top of that, they can help you handle the application process if you want to get support from these assistance options!
Housing Choice Voucher Program (Section 8)
The Housing Choice Voucher program also goes by the name of Section 8. This is a housing support opportunity that aims to help low income households get housing that works with their budget. It is able to provide support through the form of vouchers. These vouchers will pay for a portion of housing costs. Typically, the remaining amount that households will need to pay is 30% of their income after the vouchers take care of their portion.
Households that receive these vouchers have the freedom to choose any housing unit they want. However, the housing unit must accept the vouchers as a form of payment. Besides that, the units will also need to pass an inspection conducted by the local PHA. This ensures that the property is in a livable, sanitary, and safe condition before allowing recipients to move in.
Another popular affordable housing opportunity is public housing. This program can provide decent and safe rental housing to qualifying low income households. Besides offering apartments, public housing can come in many forms like single-family houses. The rents for these units are managed by local PHAs and are at a rate that individuals can afford. In order for individuals to qualify they will need to meet:
Income requirements
Citizenship requirements
Family status qualifications
Bottom Line
When you find yourself in need of affordable housing, it can be stressful. Luckily, there are a variety of resources available that can help you find affordable housing. Some opportunities include:
The National Low Income Housing Coalition (NLIHC)
Habitat for Humanity
211.org
Your Local Public Housing Authority (PHA)
You may have more support for your situation than you realize. Remember, affordable housing is defined as being no more than 30% of your gross income every month. You should get a clear picture of your finances to understand what that number would be for your current situation!