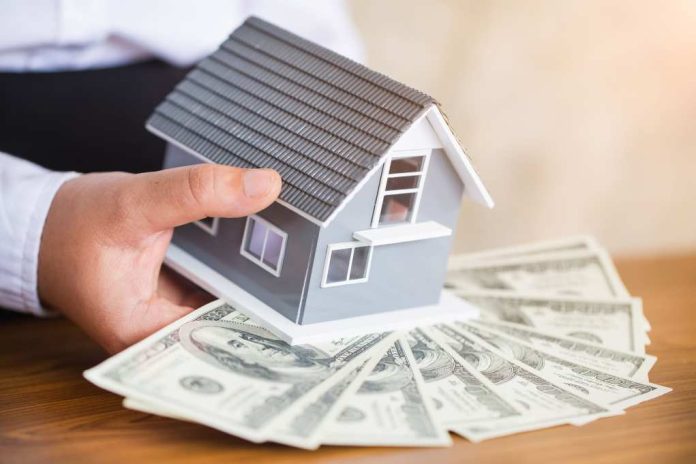 Introduction
It has been a rough couple of months, hasn't it? (Actually, many people will argue that it has been a rough couple of years.) However, one of the worst things is not knowing where you will sleep tomorrow. It is very stressful and overwhelming for everyone. However, there are ways that you can deal with your current situation, even if you cannot pay rent. This article will give you tips on what to do if you cannot pay rent. (The world is scary and full of darkness, but there is a light at the end of the tunnel.)
If You Cannot Pay Your Rent, Then What Can You Do?
In the case that you find yourself unable to pay your rent, then do not worry. Granted, it's a bad situation, but it's not the end of the world for you. There are alternatives that can help improve your housing issue. We understand that you are afraid of what will happen, but we've got some good news. There are many alternatives that you can consider, so that you and your family can get out of your current situation.
You should consider talking to your landlord and do your research about your rights as a tenant. If that does not work for you, then you should consider applying for emergency rental assistance.
Look For an Emergency Fund That Could Help You
If you managed to save for an emergency fund, then now is the time for you to use it. An emergency fund is a certain amount of money that you keep for emergencies. The emergency fund can be used for medical expenses that you did not expect or housing issues. (Currently, this is a housing issue that you did not expect.) You can use your emergency fund to pay your rent or to look for another housing unit for you and your family. It might not be ideal, if you are attached to your current home, but it is necessary.
Talk To Your Landlord (No Yelling or Cursing, Just Talking)
It is time to talk to your landlord. (Not a pleasant thought, we know.) But, again, it is necessary. It might not be a pleasant conversation, but you need to. You should have a conversation with your landlord about your current housing situation. Explain that you have financial issues and what you are currently going through. (They might not understand it, but they might accept it.) Try to find a compromise that will suit you and your landlord's needs. You might have to give up some things, but you will have to think of the greater good.
Consider Legal Help in This Situation
If your landlord is not understanding of your situation, then you should consider legal help. Your landlord is not required to accept your financial situation and provide a solution. (It is preferred, but it does not always happen.) There are free legal clinics that will provide you with legal solutions to your current housing situation. A lawyer will help you understand your rights and how to fix your problem.You will need to explain your situation to the lawyer in detail and consider their solutions. There is the possibility that local legal aid can serve as an advocate for you with property owners.
Know Your Rights as a Tenant
You will find that eviction rules and laws vary from one state to another. But, the best way to know your rights as a tenant is through a lawyer. They can help you understand your rights as a tenant and let you know if there are any changes in your state. You should keep in mind that there are landlords who might try to evict you with "self-help evictions." This includes changing the locks, turning off utilities, and not paying for maintenance. However, these types of evictions are illegal almost everywhere. A lawyer will help you understand that and tell you what your next move can be.
Think About Applying to Emergency Rental Assistance Programs
You might not have come across this before, but there are government programs that can help you.  You can always apply for emergency rental assistance programs. With these programs, you will find financial relief with your rent problem and it will not come out of your paycheck. You can always find emergency rent assistance programs in your state that are willing to relieve this burden. This possibility is a temporary solution to your current housing issue that will help you get back on your feet.
What are Emergency Rental Assistance Programs? 
According to the Treasury, "the Emergency Rental Assistance program makes funding available to assist households that are unable to pay rent or utilities." These funds are available to tenants in the United States that have trouble paying for rent. You will find that these Emergency Rental Assistance programs are available on a local and state government level. They are mostly responsible for managing and administering these rental assistance programs. Most of these emergency rental assistance programs provide funds that tenants receive, in order to pay for rent. Another method is that the emergency rental assistance programs deal directly with your landlord.
How Can You Apply for These Programs?
In order to apply, you should be able to show your income level to emergency rental assistance programs to qualify. You should also show evidence that you are experiencing instability in your housing issue.  Additionally, you should write a document that states that all of the information you provided is correct and that you will use the funds the Program offers you appropriately.  According to Bank Southern, "the federal ERA Program allows local programs to cover rent, utilities, and home energy costs. This includes electricity, gas, fuel oil, water and sewer, and trash removal.  If your landlord normally pays for utilities or home energy costs, these are counted as part of your rent."
Are There Long Term Rental Assistance Programs Available?
There are long-term rental assistance programs that are available for an indefinite period. However, this program is only available under the Permanent Housing Program. The Department of Housing and Urban Development is responsible for the Permanent Housing Program. You will find that long-term rental assistance is available in three forms: sponsor-based, tenant-based, and project-based.
Find a Roommate Who Can Help With The Rent
If you could not find emergency rental assistance programs that suit your current financial situation, then there is another alternative. You can always find a roommate who can help with the rent. It might not be the best thing to have someone invading your space, but you might have to. (Doesn't it beat living on the streets?) Make sure you find someone who will not aggravate your living situation. If you live in a non-smoking building, then you should consider a non-smoking roommate.
Remember that a roommate is supposed to help your living situation and not annoy you to no end. You do not need a roommate, where you end up avoiding your apartment.
Look For a Cheaper Housing Unit or Apartment to Rent
If you cannot find a solution to your rent problem, then maybe you should consider staying somewhere else. You can always look for a cheaper apartment as a temporary solution to help you get by. With cheaper rent, you will have to arrange your living situation and your finances at the same time. It might be tough to move out, especially if you have lived in your previous apartment for a long time. But, your life will get a little easier with a cheaper housing unit or apartment. (Remember home is wherever you are, so your next apartment can be just as nice and cozy.)
Get Financial Help From Family or Friends
You can always ask for help from your family or friends. Everyone needs help every once in a while, even you. If you are able to get a loan from your family or friends to resolve your rent issue, then you can be able to get back on your feet. We suggest that you create a payment plan with whoever you borrowed from. That way you are showing them that you are serious about repaying them.
Do Not Give Up, No Matter What
Finally, do not give up, no matter what your current situation is. This means that you cannot surrender to your issues, which is understandable. However, you should keep your head above water and stay positive. There are better things to come and you will overcome all of these obstacles. Make sure not to lose faith in that, or else you can move forward.
Conclusion
In conclusion, if you cannot pay your rent, then it is not over for you. There are many alternatives that you can seek to help your financial and living situation. You can tap into your emergency fund or look for a roommate. Maybe you could move into a cheaper apartment or get a loan from a family or friends. But, the most important thing is that you should not give up, no matter what.