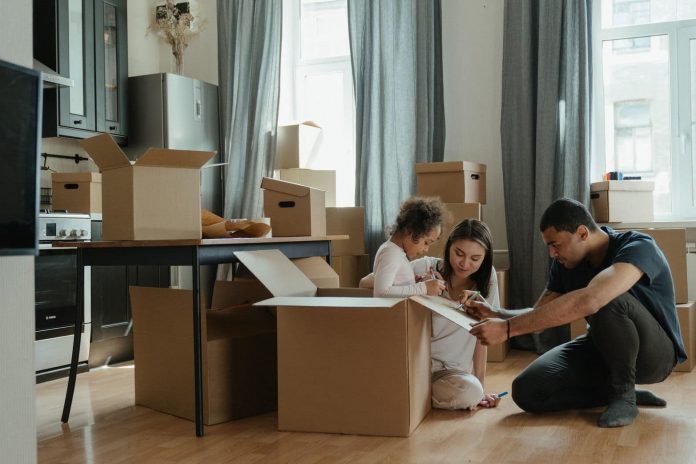 Normally, it can be difficult finding a place to live within your budget. However, it is even more difficult when you take into consideration other challenges like a global pandemic. That can make the challenge of moving even more complicated. Luckily, that doesn't need to be the case! If you plan properly ahead of time then you can make the property hunting process go smoothly and safely.
Tip #1: Make Sure to do Plenty of Research
Typically, you would be able to go to any area you want in order to explore and see if it would be worth moving to. However, that may not be the best option for the moving process anymore. Instead you want to better research areas online that you are considering moving to. This will allow you to understand the area without having to explore, walk-around, and visit. The best way to research areas is to first look up their crime rate. Usually you can get a feel of an area when you visit but this will allow you to understand your safety from the comfort of your own home. You also want to see what the median income of the area is. This will give you some insight on how the town is doing economically and how that will impact roads, buildings, etc. Other key pieces of information to learn about before moving include demographics, commute information, and more. You can also see what restaurants and stores are around the area so you can better understand the convenience of the location.
Tip #2: Get Help if You Need
It can be even more overwhelming to move during a pandemic. That is why if you are feeling stressed, be sure to use local resources that are available to you. Rental agents and real estate agents understand the local rental market of the area that they are in. You can ask for help finding properties that fit within your financial means.
Tip #3: Go on a Virtual Tour
Keeping health as a top priority means less social interactions. That is why a lot of apartment complexes offer touring alternatives like a virtual tour. These allow a potential tenant to view the property online without having to actually visit the unit. The landlord or property manager can either have options available already or even take you through a personal virtual tour of a specific unit. If there are no video options available then you can see if the property has alternatives like pictures online, Youtube videos, and more. If the property has no virtual options available to tour the apartment then this can be a red flag that this property isn't legit. Other indicators that a property may not be legit are:
Pricing options on the unit that don't make sense
A misspelled and/or grammatically incorrect listing of the property
They ask for your financial information like a bank account
The landlord or property manager tries to quickly go through the process
The landlord or property manager asks you to pay in cash and/or wire them money
Due to the fact that scammers are better able to finesse people virtually, you want to look out for all red flags that you may come across during this process.
Tip #4: Take Safety Precautions When Touring In-Person
Since every state has their own infection rate, they have their own guidelines when it comes to pandemic rules. You may have the option to tour the property in person. If that's the case, then you will want to take some safety precautions beforehand. Make sure you bring essentials like a mask that covers both your nose and your mouth, hand sanitizer, and sanitary wipes. This will allow you to clean surfaces before you touch them and clean your hands afterwards as well. Also, if weather permits, you can ask the property manager to open windows of the unit so that there is better air flow. These precautions will ensure that you reduce the risk of getting sick.
Tip #5: Keep the Move Itself Safe as Well
While it is important to make sure that finding a place to live is done safely, it is just as important to handle the move safely as well. If it is an option, you want to try to do the move alone. Realistically, that may not be something you can do so instead you will want to see what moving companies are available. These companies have safety measures in place to keep both their employees and their customers protected as much as possible. Contact the company you want to use or look at their website online to see what safety measures are being taken during this time. During the actual move, make sure to keep your distance from the movers with your mask on.
Overall
It can be stressful to move during a pandemic. However, there are ways that you can prepare to make the process much easier and safer. Do proper preparations, don't rush, and you will be able to find a place to move during these challenging times!